As I mentioned in my post yesterday about my outdoor bench update, until this week, my Fourth of July cushions were still hanging out on my front stoop. Bad, right? I had had in mind to make a new, season-neutral set to take their place, but it took until the bench was freshly painted and all spiffed up for me to find the motivation!
I wanted to do a little play on the numbered décor items we all know and love, so instead of simply using numerals here, I switched things up a bit and presented the numbers one through three in a variety of different ways. I love the playful feel that resulted! I constructed these pillows in a manner identical to the one I used for my Patriotic Outdoor Pillows, so if you are interested in the nitty-gritty of how to put a set of your own together (the linked tutorial includes a photo step-by-step), you might want to head over there and take a peek at that post.
My very favorite part of this set is, by far, the overlapping square design I used in the third pillow background. I love the effect of juxtaposing the classic look of the vinyl appliqué (it always reminds me of an old letter jacket) with the mod feel of the windowpane pattern. The design really appears far more complicated than it actually is: it really just boils down to cutting out equal-sized square frames and placing them onto your fabric with their corners overlapping.
After cutting out the centers of each of my squares, it dawned on me that the leftover middle sections would work terrifically to embellish the second of my square pillows. I love being able to streamline projects like that! For the rectangle pillow, I cut 1-inch strips of freezer paper to form a double border around the perimeter of the pillow.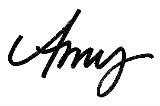 Linking this to…

If you enjoyed this post, subscribe to Positively Splendid 
to receive updates, and join us on Facebook and Twitter!