Hello, and welcome to the celebration! 
I am so glad you're here!
Have y'all enjoyed this week's lineup as much as I have? I hope you've ventured over to the other girls' places to see their amazing contributions!
Myra's
fall banner…
Deborah's
pumpkin spice marshmallows…
Jen's
dollar store pumpkins…
and Liz's
caramel apple pops!
Whew – what an honor to follow such talent!!
There is simply something about autumn that makes my heart soar. Being the fanatic I am for bright, vibrant color, the gorgeous palette autumn provides is truly one of my favorite aspects of the season. 
Like many of you, I am constantly searching for ways to create lovely things without breaking the bank. Want to know one of my latest secrets for being able to adorn your home and punch up your wardrobe with gorgeous fall-colored accents without having to spend a fortune? 
Jelly rolls!
(And I'm not talking about baking here.
Jelly rolls are collections of approximately 40 strips of coordinating fabric that are rolled together and secured with a ribbon. (Each strip is 2-1/2 inches wide, and usually about 42 inches long.) And, oh my, are they ever addicting! I adore the look of using tons of patterns and colors in my projects, but buying even just 1/4-yard cuts of 6 or 7 different fabrics from a collection can be very cost prohibitive. That is why I love jelly rolls!
I initially purchased the jelly roll I used for the project I'm sharing today to make some fabric napkins to give my mom for Christmas. I loved them so much that I make some for myself, too (check out my Santa Fe Chic Napkin Tutorial to see them), but I still had gobs of this gorgeous fabric hanging out in my stash, clamoring to be put to good use. Enter the Ruffled Autumn Leaf Tee: a fun, wearable work of art to wear throughout the fall season!
To make one of your own, you will need:
A plain t-shirt (I used one I had on hand for added savings)
A fabric jelly roll
Coordinating thread
Wash Away Wonder Tape
Clear thread
Basic sewing supplies: Machine, shears, etc.
Before we get started, head over to my post from yesterday about a short-cut technique for quick and easy ruffling – no gathering required!
P.S. See that little ruffle accent on the sleeve? I posted exactly how I did that here.
Helpful hints and tips
Wash Away Wonder Tape isn't a must, but it allows you to arrange and rearrange your pieces in a way you just can't with pins. Also, with the overlapping nature of the pattern here, pins can sometimes become hidden from view, making broken needles a big risk. For any type of tee embellishing, I really recommend the Wonder Tape! 
***
So, you've embellished yourself a darling new top, and now you're ready to show it off. What better way to really make it shine than to don a brand-new accessory to go along with it?
Blue Dragonfly Jewelry Designs
is an online store featuring stunning jewelry creations all designed and handcrafted by Lori, who happens to also be my immensely talented big sister! 
From Lori:
If you're looking for fashionable jewelry with a vintage feel, Blue Dragonfly Jewelry Designs is the place to look!  I'm constantly researching and incorporating the newest trends and fashions into my jewelry, but antique-look brass is the cornerstone of most of my pieces.  The mingling of Victorian brass with newer elements creates timeless, unique pieces that feel vintage yet thoroughly modern.  I use a variety of mediums to create my jewelry, including but not limited to: vintage-look brass, crystal, glass and freshwater pearls, lucite flowers, faux and genuine gemstones and glass beads.  I also take custom orders, so let me create a conversation piece just for you!
Lori's store is brimming with creations to suit every taste and budget. 
Her Tulip Deco Earrings are truly striking…
And I am coveting this Silver Rings Bracelet! Gorgeous!
Wouldn't you love to make an impression wearing one of these amazing pieces? Today Lori is generously offering one of you the chance to win one of her necklaces! Lucky you!!
The winner will have the privilege to choose between these sensational creations. Either would be the perfect way to incorporate the colors of fall into your wardrobe!
So how do you enter to win? It couldn't be simpler:
Leave a comment here telling me your favorite fall memory!
Additional Entries
(please leave a separate comment for each):
Visit the Blue Dragonfly Jewelry Designs website, and come back to tell me your favorite creation.
Subscribe to or follow Positively Splendid, or let me know if you already do.
Tweet about Celebrating Autumn using the #celebratingfall hashtag.
Link up your fall craft or decor ideas. (One entry for each link)
The giveaway runs through next Thursday, October 14 at 10 p.m. CST. 
The lucky winner will be announced next Friday, October 15!
Please note that due to shipping costs, this giveaway is open only to residents of the US and Canada.
***
Now, the fun continues! There is absolutely nothing I love more about the blogging community than the opportunity to be inspired by

you! 

Whether it be a fall-related craft, a recipe or something else entirely, I hope you'll share it here! I can't wait to see your projects! 
(And I might just have to feature a few of them, too!
I invite you to grab a button so others can join in the fun, as well!
Besos,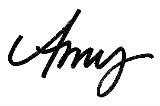 Linking this to…

If you enjoyed this post, subscribe to Positively Splendid 
to receive updates, and join us on Facebook and Twitter!