For those of you interested in the promised templates for the Butterball Tee, here they are! I am so sorry the quality is so strange on these. I am operating remotely without access to a scanner, so faxing was the only way to digitize them!
Click here to go to the templates. I will also be adding this file to the original post from last week.
Happy Hump Day!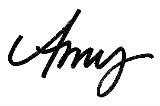 If you enjoyed this post, subscribe to Positively Splendid 
to receive updates, and join us on Facebook and Twitter!