In case you missed it, last week our family enjoyed a fantastic trip to Disney World. And as any sewist knows, Disney trips are the perfect excuse to fire up the ol' sewing machine and create some cute photo-worthy outfits!
I used the same grosgrain ribbon from the neckline for Minnie's sweet little bow. Confession: I actually attached the bow to the dress with a safety pin so that I can remove it for laundering later on.
For George's outfit, I used a tiny black and white gingham lined with a lightweight red broadcloth, to ensure he wouldn't be too hot in the blazing Florida heat.
My 6-year-old son is hitting that tough stage where he is still small enough to want something handmade, too, yet too big to tolerate anything remotely "babyish." I created two different tees for him that he wound up loving, though. Mission accomplished!
To coordinate with Jack's first tee above, I created a feminine version for the girls, which I shared a photo of in my Silhouette rhinestone post last week.
Polka dots and a happy little yellow bow are the perfect girly touch!
I had so much fun sewing each of these outfits, but I have to say my favorite part was watching the kiddos wear them as they had the time of their lives during their first trip to the Happiest Place on Earth!
I am currently working on a post with my tips for a successful Disney vacation, from the perspective of a mom of young children. If there are any questions in particular you want me to address, feel free to let me know!
Thanks so much for stopping in!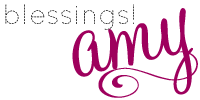 Linking this to…
Serenity Now
Tatertots and Jello