To me, nothing makes for more of a wholesome, delicious school-day breakfast than freshly-baked muffins. These Blueberry Muffins with Oat-Pecan Streusel, a recipe I adapted from Southern Living, are a fresh take on the standard blueberry muffin recipe, as they couple the lively tartness of fresh blueberries with a crumbly streusel topping made with brown sugar, oats and pecans. Served as an easy, on-go-breakfast or as an after-school snack, these are sure to become your family's new favorite muffin recipe!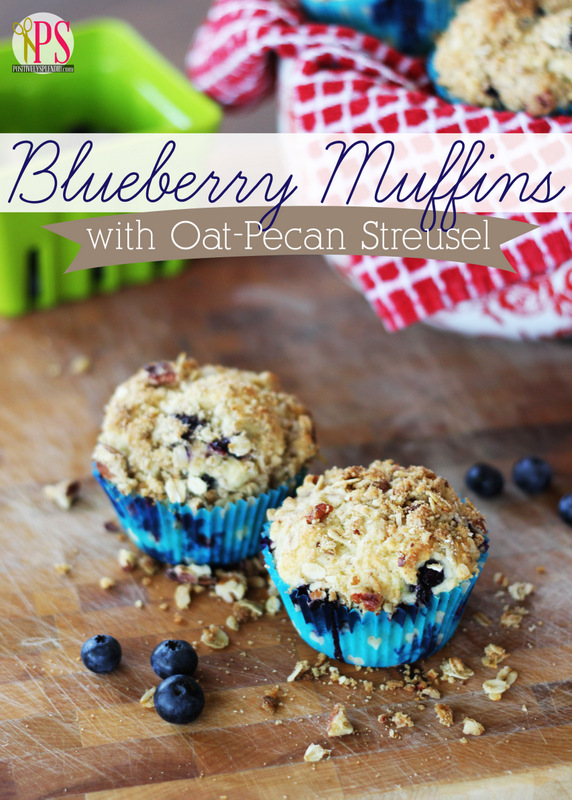 [gmc_recipe 5625]
The top outer layer of these blueberry is given a delicious crunch with the yummy streusel topping…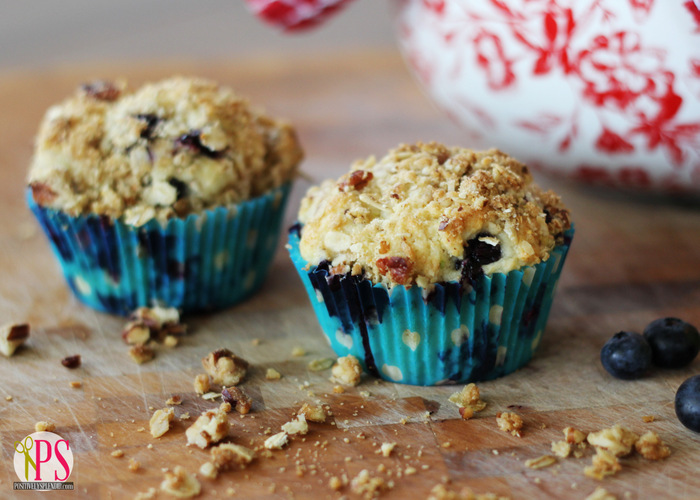 …while the inside crumb is light and airy thanks to the goodness of buttermilk!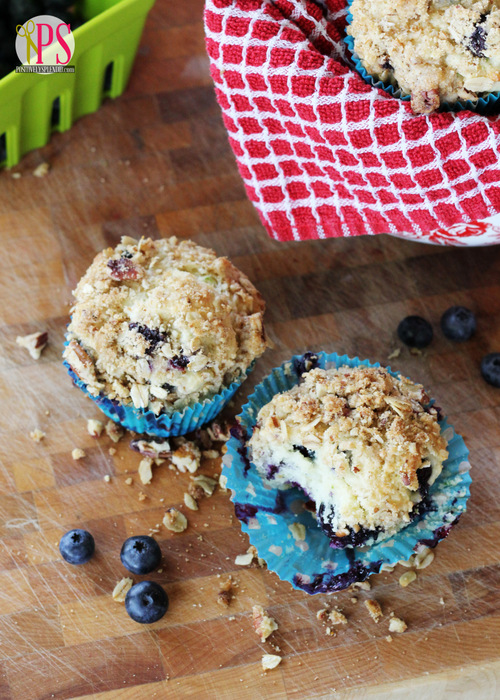 Thanks so much for stopping in today!
If You Liked This, You Might Also Be Interested In: