Barbecue season is in full swing, and along with the ribs, burger and hot dogs, it is always a good thing to have a go-to side dish recipe or two up your sleeve to serve at gatherings. With a cool, delicious crunch and the spicy flavor of curry, my Creamy Curry Cole Slaw recipe is a new riff on a summer staple. This is a delicious coleslaw recipe with a creamy, tangy dressing you'll crave all summer long!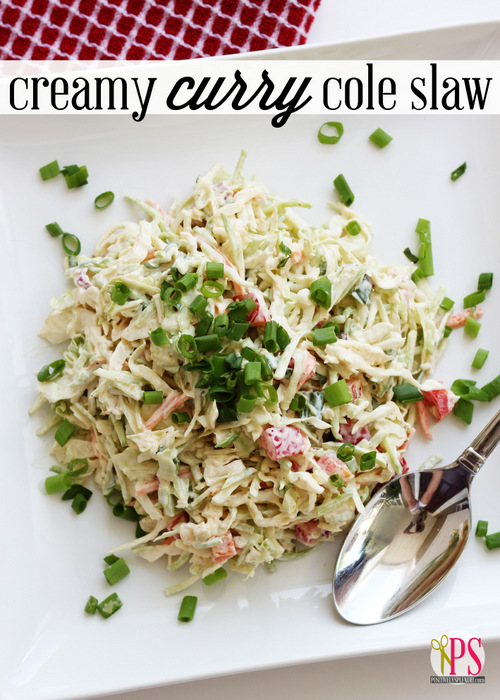 Creamy Curry Cole Slaw

Print recipe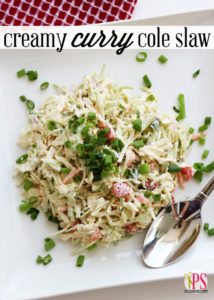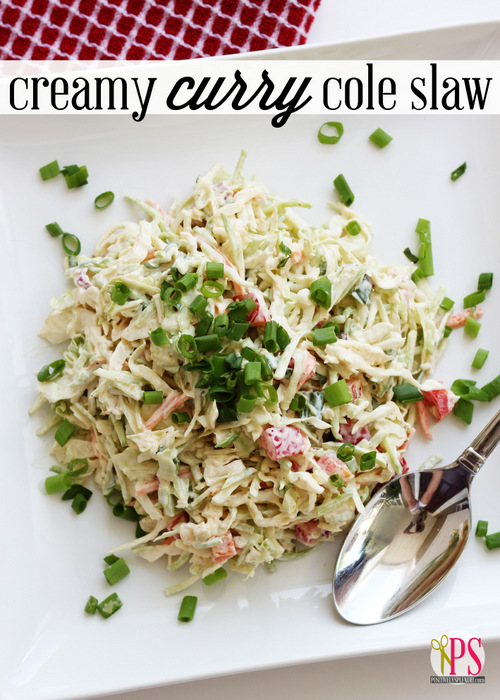 Ingredients
1 cup sour cream
1/2 cup mayonnaise
1/2 teaspoon Sriracha
3 tablespoons red wine vinegar
2 teaspoons Dijon mustard
1 lime (juiced)
3/4 teaspoons curry
1/2 teaspoon salt
1/2 teaspoon soy sauce
4 scallions (chopped)
1 red bell pepper (chopped)
12oz bagged broccoli slaw
16oz bagged cole slaw
Directions
Step 1
For the dressing, combine sour cream and next 8 ingredients in a medium bowl, whisking well to combine. Set aside.
Step 2
In a very large bowl, toss together the scallions, red bell pepper, broccoli slaw and cole slaw. Pour the dressing over the mixture, tossing well to combine. Chill thoroughly, at least 2 hours, to allow flavors to blend. Sprinkle with additional scallions before serving, if desired.
What is your go-to side dish for summer gatherings?
If You Liked This, You Might Also Be Interested In: