Super quick and easy, these easy homemade granola bars are a great way to incorporate some healthy fiber, nuts and dried fruit into your (or you little one's!) diet. These make for a terrific after school snack or on-the-go breakfast!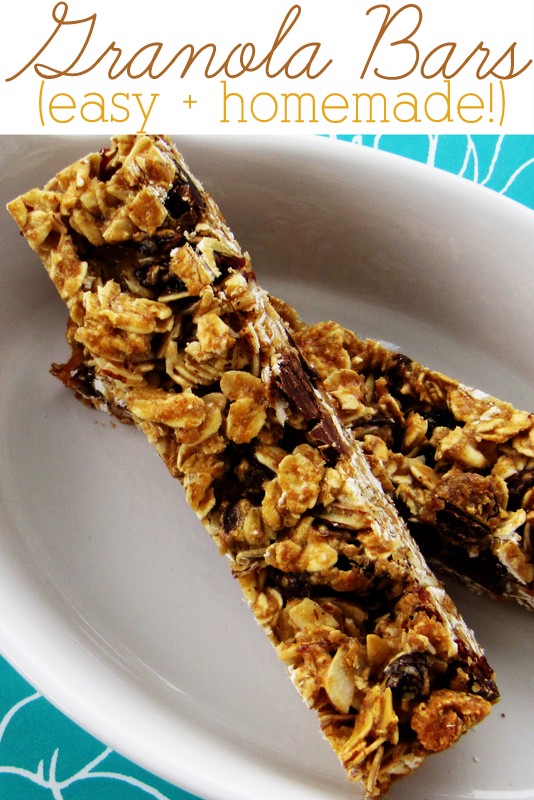 Easy Granola Bars
(adapted from USA Weekend)
2 cups rolled oats
1/2 cup wheat germ
1/2 cup sliced almonds
1/2 cup semi-sweet chocolate chips
1/2 assorted dried fruit (we love blueberries and cranberries)
1 (14-ounce) can sweetened condensed milk
Preheat oven to 325 degrees. Grease a 9-inch square baking pan with vegetable cooking spray.
Thoroughly mix all ingredients in a medium bowl. (This is a terrific recipe to make with little helpers!) Turn into prepared pan and, using cooking spray-coated hands, pat down until firmly packed. Bake until golden brown, about 30 minutes. Cool to room temperature, and then put pan in freezer.
When bar is firm, use a sharp knife to cut into 1×4-inch bars. Store in an airtight container in the fridge.
If You Liked This, You Might Also Be Interested In: