The above image is via Tattered and Inked and is available in printable form for free on her website. So lovely!
For God so loved the world that he gave his one and only son, that whoever believes in him shall not perish but have eternal life.
John 3:16
May this be a day of rejoicing and rejuvenation for you and yours as you celebrate our risen savior!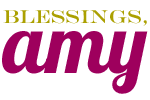 If You Liked This, You Might Also Be Interested In: