If you've never tried your hand at making homemade salsa, you might be very surprised to see just how easy it is to whip up a batch! Using just a few simple ingredients, my homemade salsa recipe makes a batch of pleasantly spicy, cantina-style salsa that is perfect served with chips, or along with tacos, fajitas and more. This is a summer staple at our house, and a batch can easily be made up in just a matter of minutes!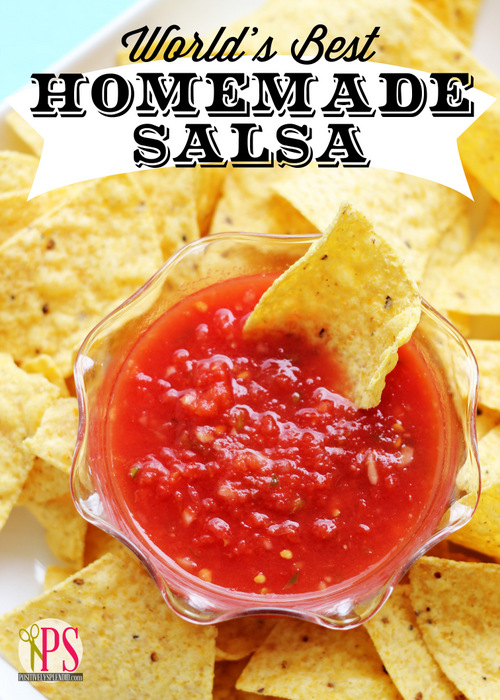 [gmc_recipe 5145]
Hint: To make a spicier salsa, leave more seeds in the peppers as you clean them.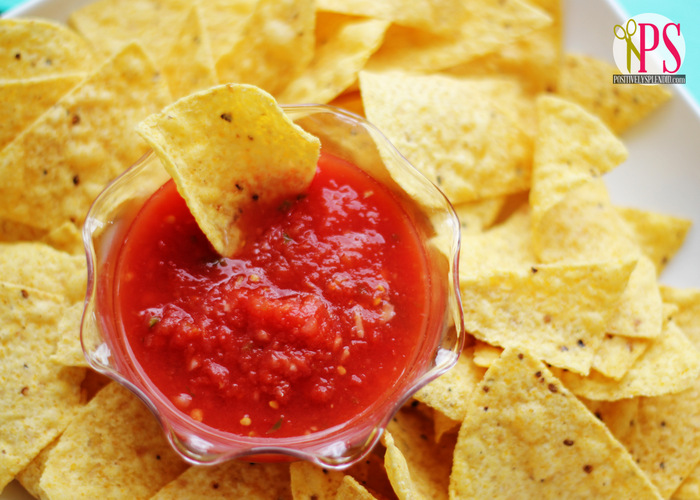 Are you a spicy food fan?
Thanks so much for stopping in!