There are some projects with a true wow factor that stop me in my tracks during my jaunts through the blogging community. As we ring in 2012, I thought it would be fun to share seven of the finds I made in 2011 (in no particular order) that I found the most innovative and inspiring!
Kudos to all of the lovely ladies who are the creative force behind these phenomenal creations. I count myself blessed to blog in the company of such inspiring individuals!
one.
Work Shirt to School Dress @ Girl. Inspired.
Without a doubt, the best clothing refashion I've ever seen! Stef is such an inspiration when it comes to creating timeless garments for little girls.
two. 
Backlit Bookcase @ Pretty Handy Girl
The ever-talented Brittany took a castoff Borders bookcase and turned it into this fabulous creation. Brilliant!
This entire master bedroom update is stunning, and that headboard is to die for. Beth hit this one out of the park!
And the award for the best use of color I've seen all year goes to….Kellie! I love – no, I adore – this wreath!
Sweet Bev crafted this beauty for her dining room. Absolutely phenomenal!
The backbone of this bench is Jen's husband's childhood bed. How sweet is that? 
The best use of scraps I've ever laid eyes on! Kate, will you make one for me? 🙂
So, did any of your favorites from 2011 make this list?
***
Make plans to stop by for tonight's Saturday 7 party to show off your own favorite projects from the past year, or simply what you've been working on this week! Things will kick off at 7 Central, so you can link up before you get gussied up to ring in the new year. 🙂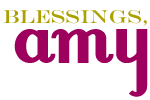 If You Liked This, You Might Also Be Interested In: