There is something so simply delightful about a late-afternoon run through the sprinklers on a warm summer day. 
Have a marvelous holiday weekend, everyone! I hope as we enjoy happy moments like these with our families that we can all take some time to remember the lives that have been sacrificed to ensure us the freedom to enjoy such luxuries. 
Thank you to all of the members of our armed forces, past and present, and also to their families!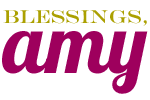 If You Liked This, You Might Also Be Interested In: