I saw this idea for a bit of a weekly preview on I Heart Naptime, and I like it so much, I think I will strive to do this each week!
What's on tap here for this week…
Menu

Monday   Canneloni with Marinara and Salad
Tuesday   Spicy Asian Noodle Salad
Wednesday   Pork Milanesa with Guacamole and Black Beans
Thursday   Leftovers
Friday   Goat Cheese and Sun-Dried Tomato Pesto Calzones
Saturday   Grilled Lamb Loin with Yogurt-Cucumber Sauce and Barley Salad
Sunday   Breakfast Casserole; BLT's with Chips and Cantaloupe
To-Do

Finish kids' bathroom decor
Finish two sewing projects
Clean out kids' dressers/organize clothes
Have a great rest of your evening!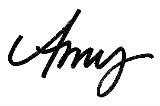 If you enjoyed this post, subscribe to Positively Splendid 
to receive updates, and join us on Facebook and Twitter!





If You Liked This, You Might Also Be Interested In: