I
{heart}
wreaths.
I really do. So what better way to celebrate this day of love with my readers than to share a
Let's Make Something Together
tutorial for one of my all-time favorite home decor items? 
Wreaths are so simple to put together, yet they make such a dynamic statement. I have always felt that a wreath is like a smile on your front door to greet your guests every time they come for a visit. My front door has been standing unadorned since Christmas, so it was high time to put something bright out there to liven things up! When I started this project, I wanted something fitting for Valentine's Day, but that wouldn't have to be taken down the moment the holiday was past. With this vibrant red/blue color scheme, I think I accomplished just that.
While there are many dynamic design elements in this wreath, the show-stopper here really is its collection of lovely (no-sew!) red felt roses. Flanked with denim leaves, these marvelous blooms really shine. The best part about these flowers is how incredibly easy they are to make. 
Ready to see how it's done? Let's get started!
For this project, you will need…
One grapevine wreath, painted the color of your choice
Red felt, approximately 1/4 yard
Raffia
Denim
Pinking Shears
Regular Shears
Coordinating fabric (for the ruffled accents)
Hot glue gun
step
1
 / Cut out a set of oval petals (count on 8-10 petals per flower, depending on the desired fullness of your finished roses) and a rectangle center for each.
My petals were each approximately 1.5 x 2″ and my rectangular centers were about 1.5 x 3″.
 Take one of the center rectangle pieces, and roll it up starting from one of the short ends, as shown. Apply a line of hot glue to the other end to secure your roll. Repeat for your remaining flower centers.
step 2 / Take one of your centers, and apply a line of hot glue at the base, as shown. Adhere one of your petals with this line of glue, as shown, making sure the bottom of the petal is flush with the bottom of your rolled center. Now, apply another line of hot glue at the base of your flower between the two outer edges of your first petal, and adhere another petal as you did before. You will continue applying your petals in this same staggered manner until your flower is the desired fullness. Repeat this step until you have completed your desired number of roses.
step
3
/ Use your pinking shears to cut 8-10 leaf shapes from your denim. Apply a dab of hot glue to one of the tips of each leaf, and pinch the end together, as shown. Now, arrange your flowers and leaves as desired on your wreath.
At this point, I highly recommend snapping a photo of your wreath, so that when you're adhering your flowers later on, you don't forget exactly how your wanted everything placed.
step 4 / Using your pinking shears, cut (4) 1-inch pieces of coordinating fabric that are each the width of your fabric (for most quilting cottons, this is 44-45″). Using the ruffling method I detail here, ruffle each of these strips. Wrap these ruffled strips around your wreath as shown, securing them with hot glue as you go. (You might not need to use the entire length of your ruffled pieces; trim away any excess length.) Use hot glue to adhere your roses and leaves to your wreath in the configuration you chose before, using the photo you took to help you along the way. Use hot glue to secure sprays of raffia to your wreath for added dimension, if desired.
All finished!

Helpful Hints and Tips
Not in the market for a new wreath? Use these flowers to make a hair clip or brooch, or even some shoe clips!
If you don't have any fabric on hand to use for the wrapped ruffle accent, ribbon will work just fine.
These roses would look lovely on one of my simple ruffled wreaths, too!
As always, please don't hesitate to contact me with any questions you might have.
Happy Valentine's Day!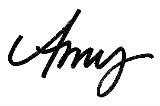 Linking this to…