On the hunt for an easy and wholesome breakfast option for your family that isn't poured from a box or thrown into the toaster? These baked banana-carrot doughnuts will add new life to your morning routine! Packed with good-for-you bananas, carrots and whole wheat, these doughnuts are a terrific way to sneak an extra fruit and vegetable serving into your diet. Moms of finicky eaters will be delighted to have a so much good nutrition dressed up in a fun doughnut shape!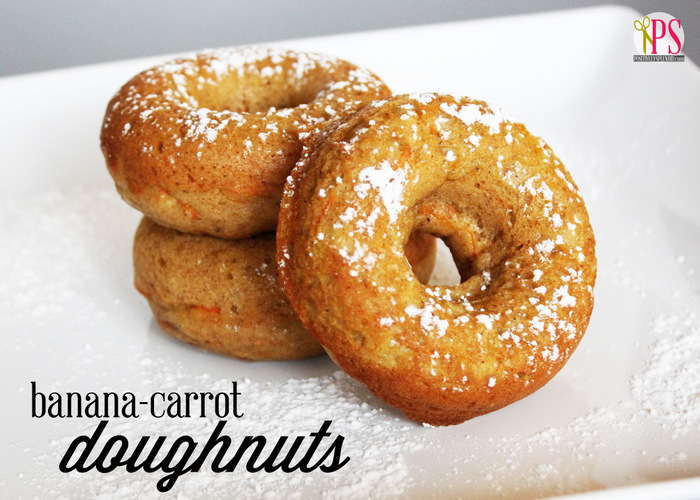 Note: This recipe yields enough batter to make between 16-18 standard-sized doughnuts.
[gmc_recipe 3776]
This recipe is an adaptation of my Carrot-Yogurt Muffins. Head over to that recipe for another great breakfast idea!
If You Liked This, You Might Also Be Interested In: