When I was planning George's nursery, I knew I wanted to incorporate a chalkboard in the decor somehow. I was first inspired by
this pin on Pinterest,
and I loved the look of the bold script monogram against the black background. The moment I hung the finished chalkboard in the nursery, I knew it would be absolutely perfect to use in his announcement!
So simple:

Using stencils from cardstock cut with my Silhouette, I stenciled his monogram at the center before adding his birth stats at the top and bottom of the board. Then, I propped the board behind a sleepy newborn George, and I started snapping photos! 
Once I achieved a photo I loved, I tweaked it and added text using my Photoshop Elements software. If you don't have Photoshop, you could easily use Picnik to accomplish the same look. 
I had my announcements printed through Vistaprint on their highest quality glossy stock, and I couldn't be happier with the result. And, using one of their coupon codes, I was able to order 40 of the announcements (with envelopes) for less than $25. Not too shabby!
Tomorrow, I am going to show you how I made this chalkboard for less than $10 using easy-to-find supplies, so stay tuned!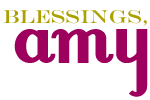 If You Liked This, You Might Also Be Interested In: