Surprise guests at your next barbecue or gathering by serving a side dish that is completely unexpected! My tabbouleh salad recipe combines the best flavors of summer, and it is the perfect fare for an outdoor party, as it doesn't have to be kept chilled. Lively lemon and mint combine with peppery parsley to create a dish that is as packed with healthy ingredients as it is with delightful summery flavor!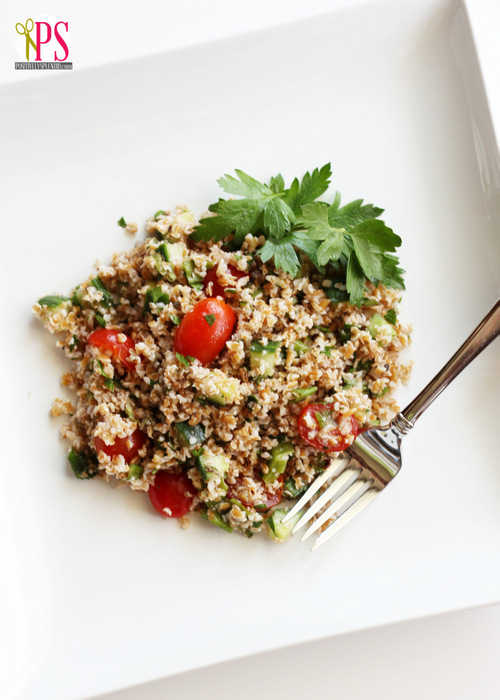 Summer Tabbouleh Salad

Print recipe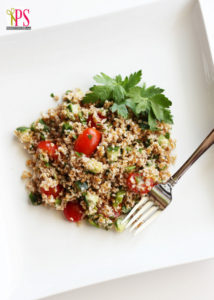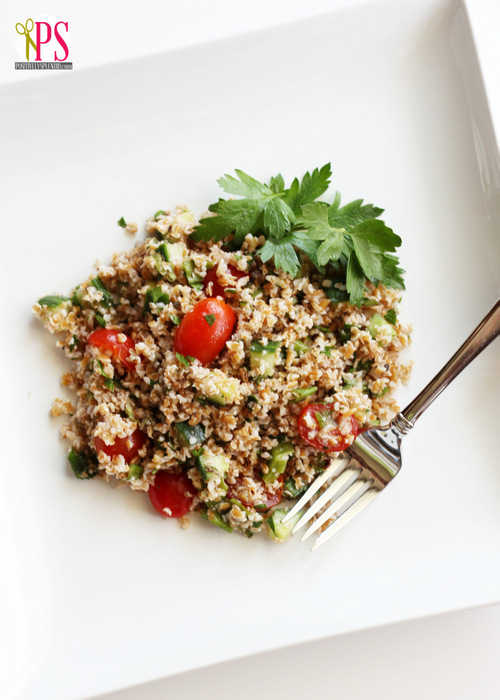 A recipe for traditional Mediterranean tabbouleh salad made with bulghur wheat, lemon, and mint.
Ingredients
2 cups bulghur wheat
3 cups boiling water
1/2 cup freshly squeezed lemon juice
1/3 cup olive oil
2-3 teaspoons kosher salt
6 scallions (chopped)
1 cup fresh mint leaves (chopped)
1 cup flat-leaf parsley (chopped)
1 cucumber (peeled, seeded and finely chopped)
1 cup cherry tomatoes (halved)
freshly ground pepper (to taste)
Directions
Step 1
Place bulghur in a large bowl; pour boiling water over, along with lemon juice, olive oil and 1 1/2 teaspoons of salt. Stir to combine. Allow to sit for an hour or so, until water is fully absorbed. Fluff bulghur with a fork.
Step 2
Stir in scallions, mint, parsley, cucumber and tomatoes, tossing well to combine. Season with freshly ground pepper and additional salt, if desired.
Step 3
The flavor of the salad will improve as the flavors have time to blend, so for the best flavor, cover and refrigerate 2-3 hours before serving.
I often make a batch of this on the weekend to eat for lunch throughout the week. This is also the perfect pairing for grilled chicken or fish!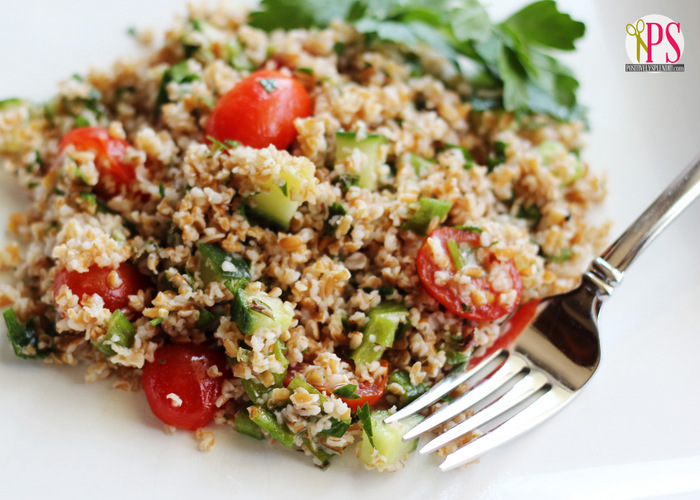 On the lookout for another summer side dish recipe that is anything but ordinary? Check out my Creamy Curry Cole Slaw!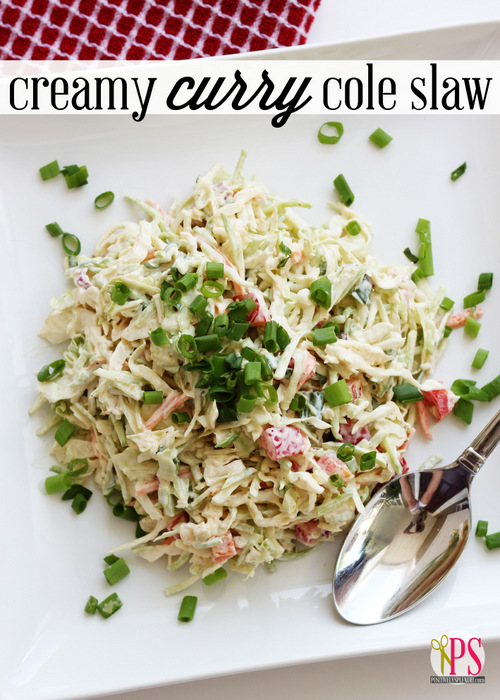 What is your favorite summer side dish?
If You Liked This, You Might Also Be Interested In: