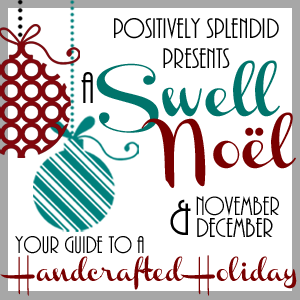 Below you'll find a complete listing of all of the ideas shared throughout the Swell Noël 2012 series. 
A heart-felt thank you to all of my amazing contributors for making this event possible!
To peruse the archives of the projects shared in the Swell Noël 2011 series, scroll to the bottom of the page.
A Swell Noel 2011