This apple cream cheese cake with praline frosting is the recipe I crave the moment the temperature dips to a remotely fallish reading here deep in the heart of Texas (i.e., less than 90 degrees with relatively low humidity). I first happened upon this cake in an issue of Southern Living a few years back, and since that day, I have been tweaking and honing it to become the quintessential perfect fall cake: spicy, apple-studded, and entirely, unforgettably delicious. One bite of this apple cream cheese cake with praline frosting, and you'll know why I dream of this cake the whole year through! Read on to grab the recipe.
Apple Cream Cheese Cake with Praline Frosting
Ingredients
For the cream cheese filling
8 ounces cream cheese, softened
¼ cup butter, softened
½ cup granulated sugar
1 large egg, lightly beaten
2 tablespoons all-purpose flour
1 teaspoon vanilla extract
Pinch of salt
For the batter
3 cups all-purpose flour
1 cup granulated sugar
1 cup firmly packed light brown sugar
2 teaspoons ground cinnamon
¼ teaspoon ground nutmeg
½ teaspoon ground allspice
1 teaspoon salt
1 teaspoon baking soda
3 large eggs, lightly beaten
¾ cup canola oil
¾ cup unsweetened applesauce
1 teaspoon vanilla extract
3 cups peeled and finely chopped apples, a combination of Gala and Granny Smith
1 cup finely chopped walnuts, toasted, plus 2-3 tablespoons for garnish (optional)
For the frosting
½ cup firmly packed light brown sugar
¼ cup butter
3 tablespoons milk
1 teaspoon vanilla extract
1 cup powdered sugar
Instructions
For the cream cheese filling
In a medium bowl, beat the cream cheese and butter together at medium speed with a hand-held electric mixer. Add the sugar, and beat well to combine. Add the 2 tablespoons flour and remaining ingredients, and beat until mixture is light and creamy. Set bowl aside.
For the batter
Place flour, granulated sugar, brown sugar, cinnamon, nutmeg, allspice, salt and baking soda in bowl of an electric stand mixer outfitted with a paddle attachment. Stir at low speed to combine. Add the eggs, oil, applesauce and vanilla to the bowl, and mix at medium speed until dry ingredients are just moistened. Stir in the chopped apples and walnuts.
Preheat oven to 350.
Grease and flour a 14-cup Bundt pan. Pour half of the apple batter into the pan, using a spatula to spread evenly over the bottom of the pan. Spoon the cream cheese mixture over the batter, leaving a 1-inch border around edges of pan. Spread the remaining batter over the cream cheese mixture, making sure the batter extends all the way to the outer edges of the pan. (This will prevent the cream cheese filling from oozing out at the cake cooks.)
Place pan in preheated oven and bake for 60-70 minutes, or until a tester inserted into the cake comes out clean. (Be sure when testing to not insert the tester through the cream cheese filling, as this might make the cake appear uncooked.) Cool in pan on wire rack for 10-15 minutes before inverting onto the rack to cool completely.
For the frosting
While cake cools, prepare the frosting. In a medium microwave-safe bowl, combine the ½ cup brown sugar, butter and milk. Heat in 30-second intervals, stirring after each interval, until mixture boils and sugar dissolves, about 90 seconds total. Stir in vanilla. Gradually stir in powdered sugar, mixing with a spoon until mixture is smooth and creamy. Drizzle warm frosting over cooled cake. Top with remaining chopped walnuts, if desired.
Throughout the year, there is no other cake I look forward to preparing (and eating!) more than this one. It is a favorite of my entire family.
The spicy crumb of the cake itself is given a lively, light tang from the cream cheese filling, and the praline frosting? Oh my word. It is impossible in words to describe how wonderful it is as it melts in your mouth with every bite!
The smell in my kitchen each time I make this cake is nothing short of heavenly. I hope you enjoy it as much as we do!
Amy's Recommended Kitchen Tools for Preparing Apple Cream Cheese Cake with Praline Frosting
(affiliate links)
Looking for even more delicious fall recipes to add your your repertoire? Check out these other tasty treats from the PS archives!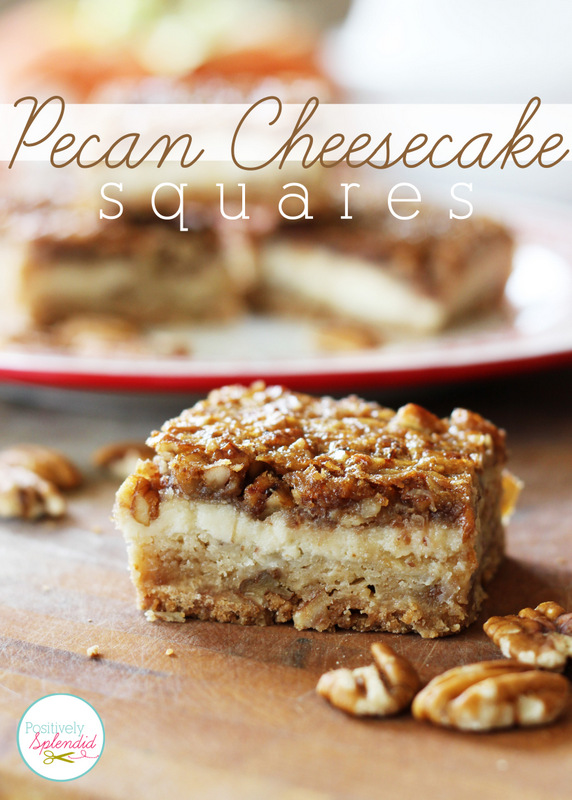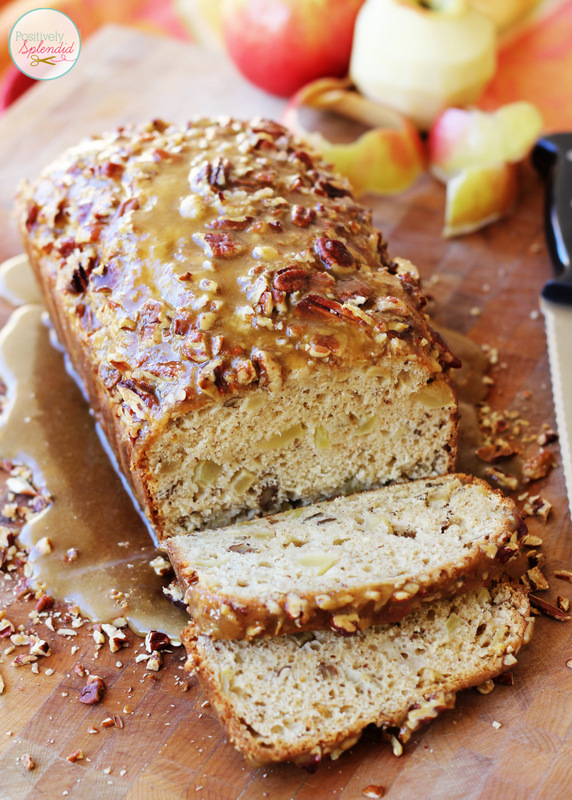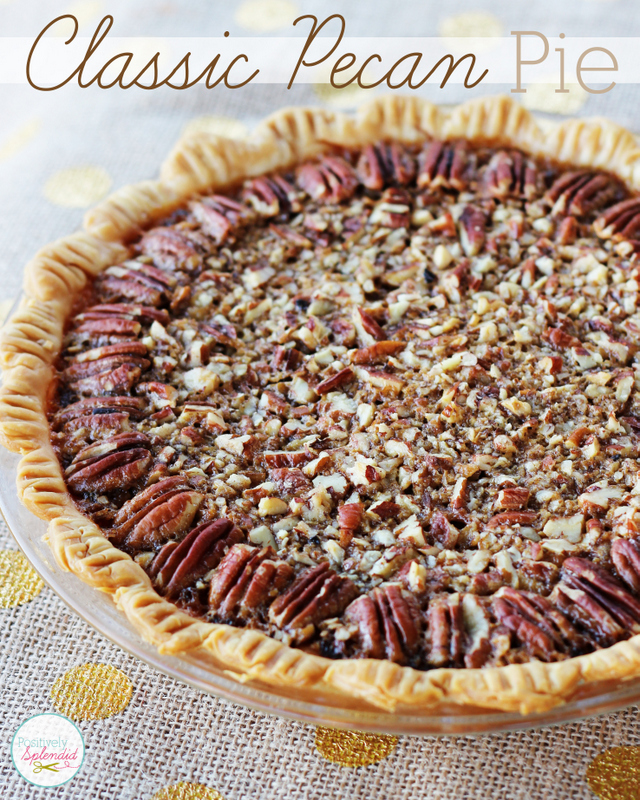 Thanks so much for stopping in today. Happy baking!
Having grown up in a home brimming with sewing notions and paintbrushes, Amy has a deep love for all things creative. On any given day, you'll find her knee-deep in her latest creative endeavor, with projects ranging from sewing and crafts to home decor and kid-friendly ideas. Amy believes that everyone, regardless of skill level or experience, possesses the ability to create something beautiful, and Positively Splendid was born of her passion for helping others harness their innate creative potential.