Spruce up your front door this year with a vibrant pop of seasonal color. This Joy to the World Christmas wreath is so easy to make, and the design can easily to be tailored to incorporate wording from your own favorite Christmas carol. With just a few basic supplies, you can make one of these to adorn your holiday home this year. Let me show you how it's done!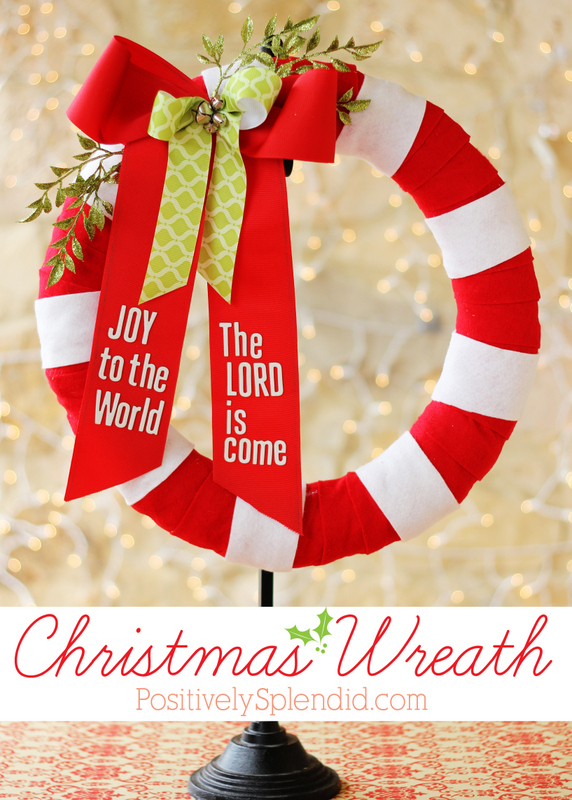 For this project, you will need…
1 straw wreath form
1/4 yard each (approximately) of red and white felt
Rotary cutter and mat
1-2 yards of 3-inch red grosgrain ribbon
1 yard of 1.5-inch green grosgrain ribbon
Shears
Jingle bells
Greenery sprigs (optional)
Adhesive letter stickers
Hot glue
Directions:
Use the rotary cutter and mat to cut 2.5-inch strips across the width of both the red and white felt. The total amount needed of each color with vary depending upon the size of the wreath form, so start by cutting 2-3 strips of each, and then cut additional strips as needed.
Wrap the wreath with the strips of red felt, securing with hot glue as you work. When you reach the end of one strip, trim it so it ends on the back side of the wreath, and then overlap the next strip slightly and continue wrapping as before. Continue in this fashion until the entire wreath is covered.
Evenly intersperse strips of white felt around the perimeter of the wreath, wrapping them as you did the red, securing each with hot glue as you work. My wreath required 9 total white sections, but this will vary depending upon the size of your wreath form.
Tie a large bow with the 3-inch red ribbon, leaving very long tails, and trim the end of each tail at an angle with the shears. Embellish each side of the tail ends with letter stickers and your chosen sentiment. There are so many wording options: a holiday greeting, words from a favorite Christmas carol, or anything else that strikes your fancy!
Affix the bow to the top, left-hand side of the wreath with hot glue.
Tie another smaller bow with the green ribbon. Affix to the center of the red bow with hot glue. Use shears to trim the tails of the green ribbon so that the lettering on the red ribbon is clearly visible.
Affix jingle bells to the center of the stacked bows. Tuck greenery sprigs behind the bow for added interest.
You are finished!
I love the bright, whimsical feel of this wreath, and the Christmas carol lettering is the perfect finishing touch!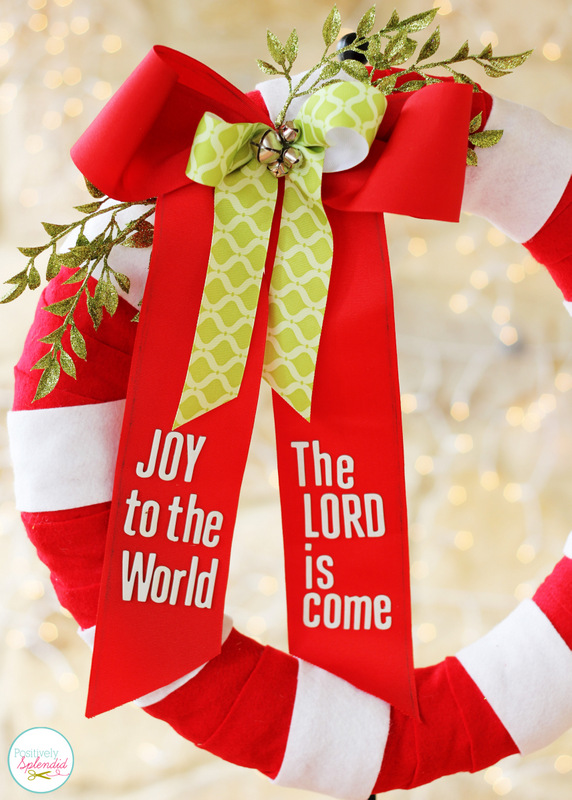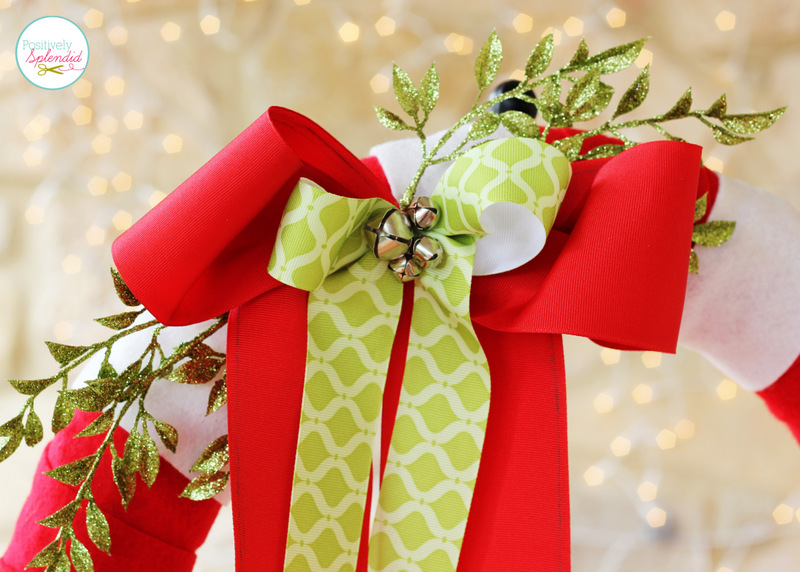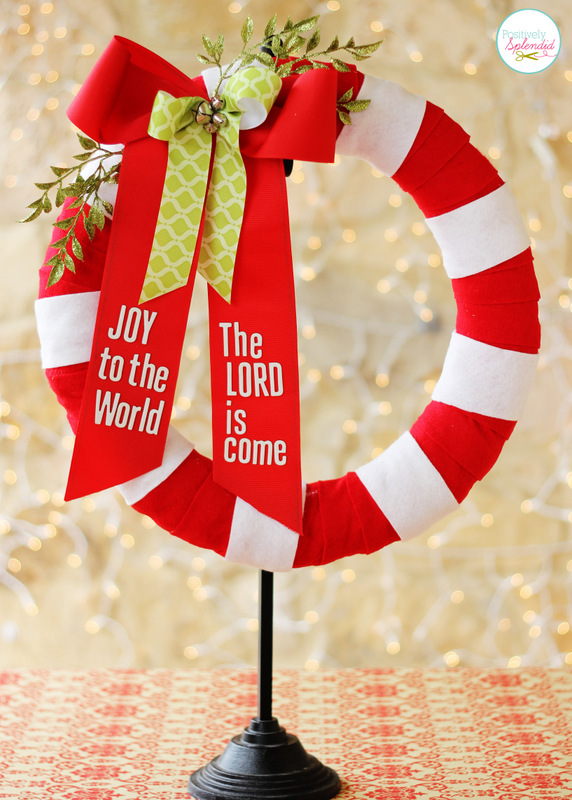 On the lookout for even more holiday decorating inspiration? I invite you to check out these other projects!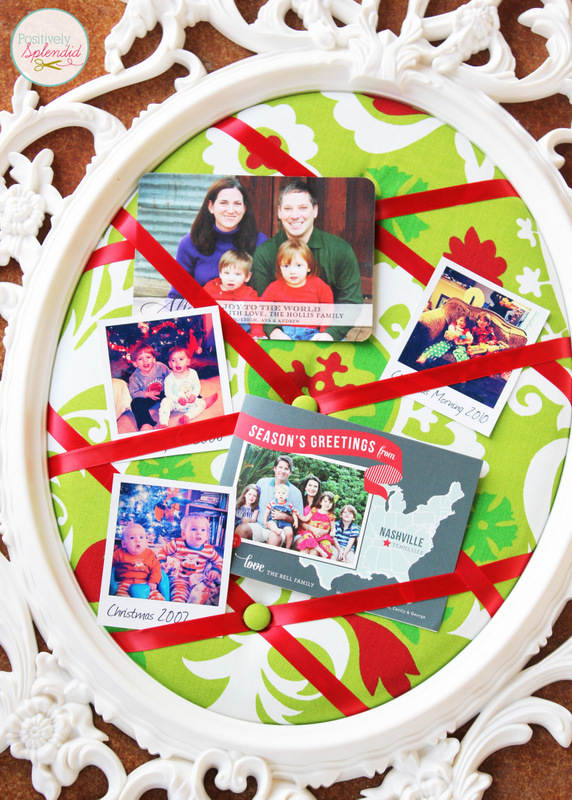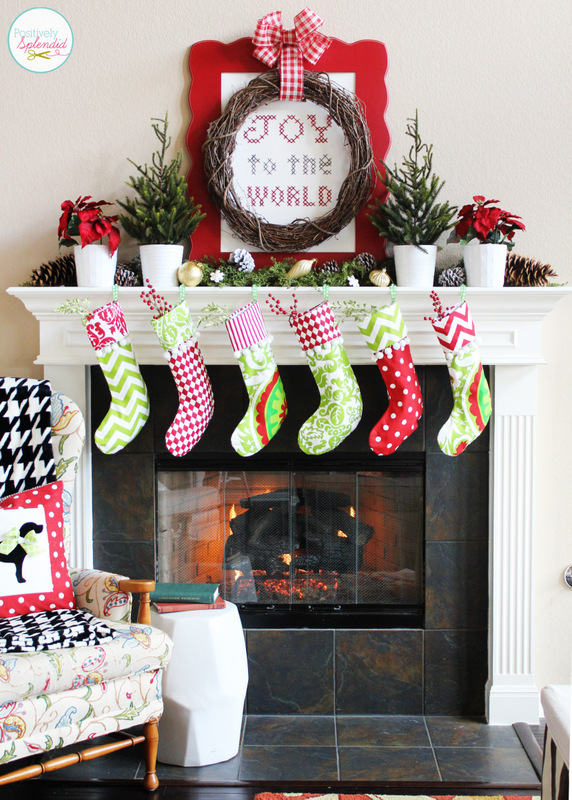 Classic Cufffed Christmas Stockings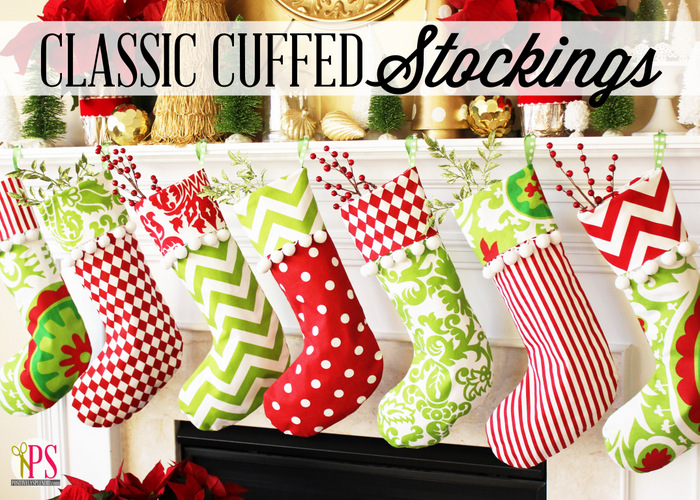 Having grown up in a home brimming with sewing notions and paintbrushes, Amy has a deep love for all things creative. On any given day, you'll find her knee-deep in her latest creative endeavor, with projects ranging from sewing and crafts to home decor and kid-friendly ideas. Amy believes that everyone, regardless of skill level or experience, possesses the ability to create something beautiful, and Positively Splendid was born of her passion for helping others harness their innate creative potential.