The idea I'm sharing today is one that will turn snack time into something special:

Edible Bingo!

 As the mother of four small children, I am always on the lookout for fun diversions that also have educational value. With this simple game, children feed their brains as well as their tummies!
To play a game of Tasty Bingo, you will need:
Small snack foods: crackers, fruit snacks, cereal, etc. (I give you ideas for two of our favorites below)
Tasty Bingo game board printable PDF (available for free download below)
Heavy cardstock
Wet-erase marker (optional)
To begin, print off your game board(s) onto heavy cardstock. To make a game that can be enjoyed over and over again, I recommend laminating your boards, either using self-sealing laminating pouches, or by taking them to your local printer and having them professionally laminated. I had mine done at our local printing shop for around $1.50 apiece.
Tasty Bingo Version One: Letter Recognition
For this version of the game, you can use either of the game boards linked above. The perfect snack for playing a letter-recognition version of Tasty Bingo are the Scrabble Junior Edition Cheez-Its. I stumbled upon them during a recent trip to Walmart, and they were actually the very thing that inspired me to come up with this activity!
To play, have your children place a cracker on each game board square, leaving the star space at the center open. Now, ask letter-related questions that cater to the reading level of your child(ren).
A list of possible questions:
What letter makes the [insert name of letter here] sound?
What letter does the word cat/dog/[insert other word here] start with?
What letter does your name start with?
What is the third letter of [insert word here]?
What letter does the word [insert word here] end with?
Every time the answer to one of the questions happens to correspond with a cracker on his or her board, the child can eat the cracker from that square. The first player to uncover an entire row on his or her board makes a bingo and wins!
Tasty Bingo Version Two: Your Own Version
My daughter starts kindergarten in the fall, and we are working on the sight words her teachers would like her to know before the school year begins. In addition to brushing up on her skills using these words at great sites like Starfall, this game is a great way to master those skills.
Using the blank version of the game board and a wet erase marker, I can write one of these sight words in each square. Before beginning, each space (with the exception of the center star space) is covered with a treat. (This is a great way to let children indulge in sugary cereals you might be reticent to serve for breakfast!). To play, she can use her reading skills to identify each word as I read them to her, uncovering spaces as she goes.
This version of the game can be tailored to your child's needs and interests, with everything ranging from math concepts like addition/subtraction and multiplication tables to vocabulary word definitions. What a terrific way to make learning fun (and tasty!).
Below are each of the versions of the printable game boards. To download, simply click on the arrow icon with the line under it at the bottom right.
I enjoy sharing these printables with you, but please remember they are for personal and classroom use only. Thank you!
Thanks so much for stopping in!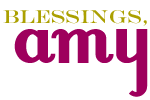 Having grown up in a home brimming with sewing notions and paintbrushes, Amy has a deep love for all things creative. On any given day, you'll find her knee-deep in her latest creative endeavor, with projects ranging from sewing and crafts to home decor and kid-friendly ideas. Amy believes that everyone, regardless of skill level or experience, possesses the ability to create something beautiful, and Positively Splendid was born of her passion for helping others harness their innate creative potential.