With four young children, November around here is prime holiday photo-taking time. Over the years, I have found the secret to capturing the best holiday photos of kids can be boiled down to a few simple tips. Regardless of whether you are an experienced photographer or if you are a photography novice just wanting to capture a few great shots of your kids, I hope my advice today will make your next round of photos a bit easier!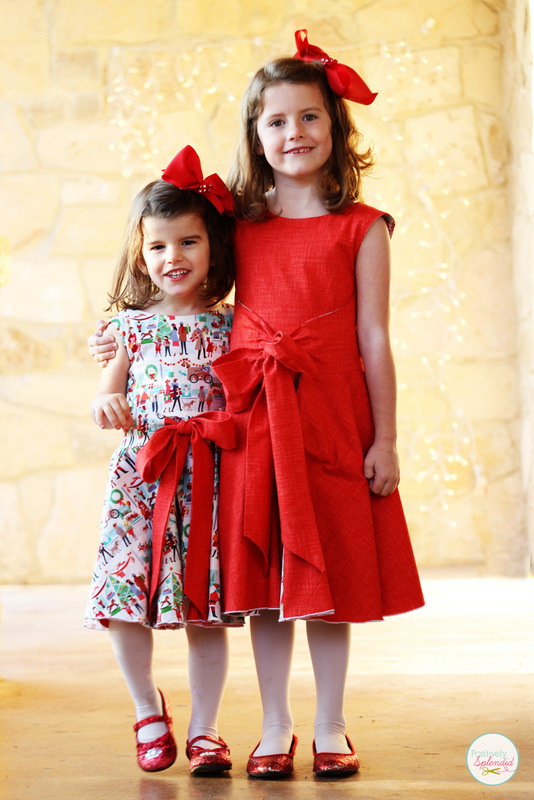 Coordinate outfits, but don't fret if they don't match exactly.
Matched outfits are adorable–true. But there is also beauty in allowing children to show off their distinct personalities by wearing something all their own. Strive for clothing with a unifying color scheme, but don't worry if there are multiple dress, shirt, or other styles in the mix.
Don't immediately discard the outtakes.
Trust me: four children ages seven and under almost assures that the majority of the shots taken are going to turn out a little wonky. At first, I would find myself wanting to delete those shots of closed eyes, silly expressions, and sideways glances. But why? I find that often, the most true-to-life shots are found in these outtakes, especially when it comes to my youngest models!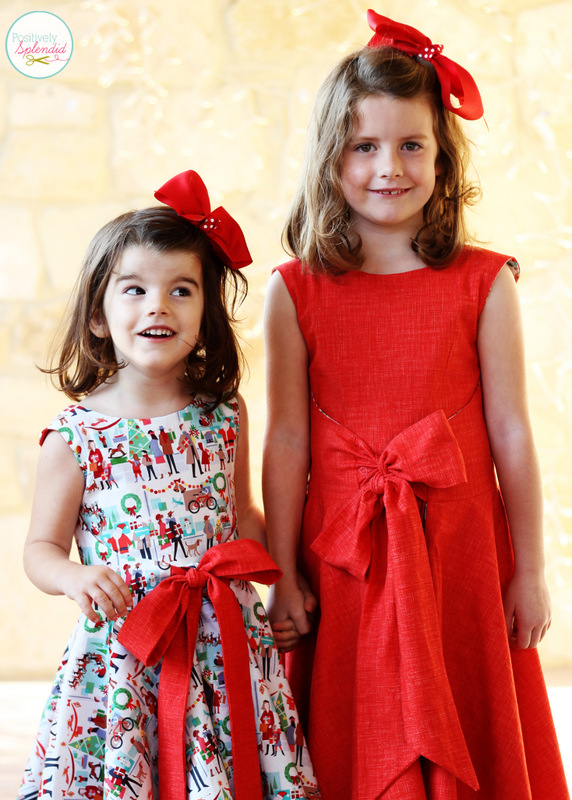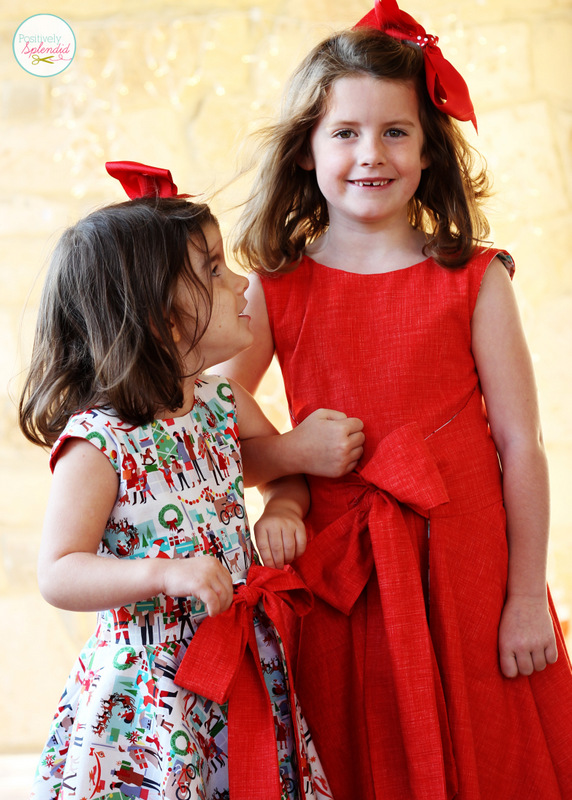 Try for a familiar setting.
For these photos today, I set up shop on our front porch. Knowing the the front door (and the bathroom, and anything else we might need throughout the shoot) was only a matter of steps away was so much less stressful than shooting at a different, less-familiar location. As odd as it might sounds, I know many people who say the best light in their entire home is found in their garage! Other spots at home to consider are yards, or, in inclement weather, interior rooms with great available light from windows, skylights, etc.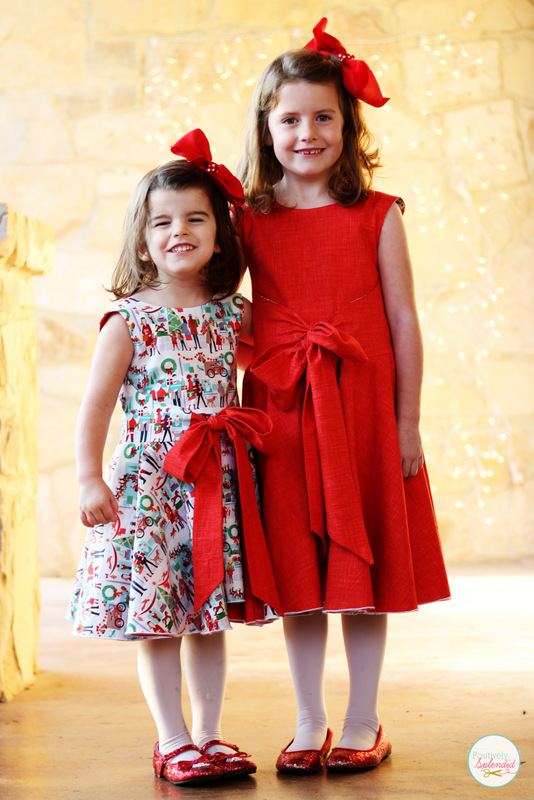 If things aren't going well, take a break.
Let's face it: kids are squirmy. They get whiny. You (ahem, I) can get irritated and frustrated when everyone isn't cooperating like you had hoped they would. My best advice here: set down the camera, and let everyone have a break. (Which is another reason I really recommend taking photos at home when at all possible.) That could mean allowing them to run and play for a few minutes before resuming the session, or it could mean that you'll need to wait and try again tomorrow. Rolling with the punches and being flexible will ensure that having photos taken is a positive experience in the minds of your kids, which is incredibly, immensely important!
Take photos together and solo.
As parents, we all envision the "perfect" holiday photo of our children, with all sitting or standing in angelic fashion, holding hands, and all smiling and looking directly at the camera. Let's get real, friends: that rarely (if ever!) happens. Especially when dealing with very young children, sometimes the very best option is to try to capture the best possible shot of each child on their own.
During this recent shoot I did of my girls wearing some darling new duds made with the brand-new Amaryllis pattern from Pattern Anthology Winter Wonderland Collection, my younger daughter wasn't being terribly cooperative when it came to taking shots with her big sis, but oh, how she shined when the camera was focused entirely on her!
The Amaryllis dress from Melissa of Blank Slate Patterns is a darling, wrap-style dress available in size 18 month to 8. (I love patterns with those wide size ranges!)
My desire was for these dresses to exude a retro, kicky vibe, and the "Merry Midtown" Alexander Henry fabric I found at Jo-Ann fit the bill perfectly! I paired it with a textured solid red fabric from the new Mod Kid line, also from Jo-Ann.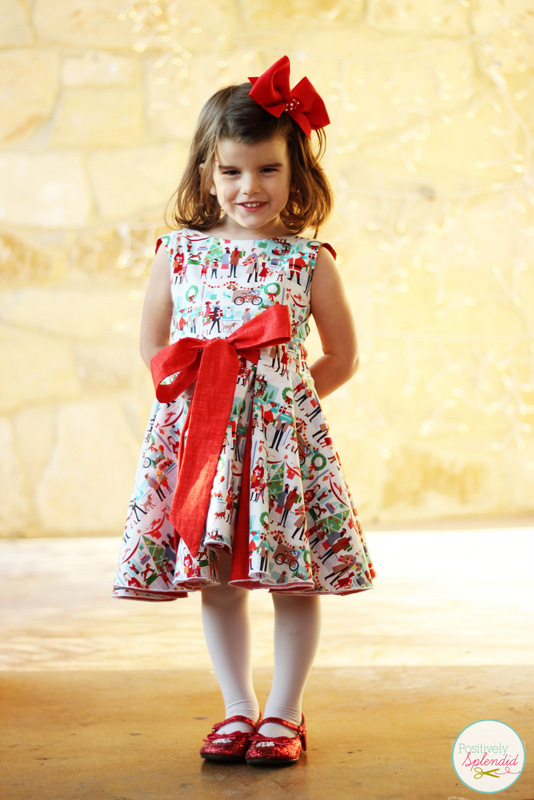 With a full circle skirt, there is ample fabric here for lots and LOTS of holiday-induced twirling!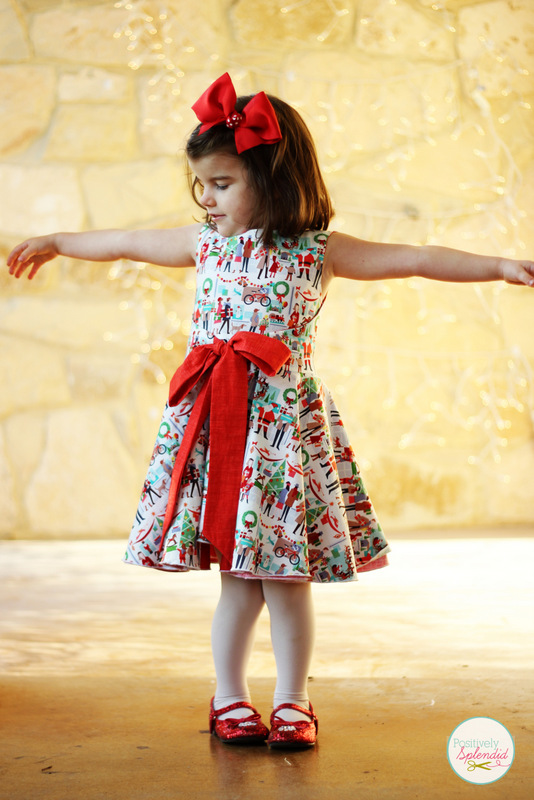 The dress ties smartly at the front with a pretty sash…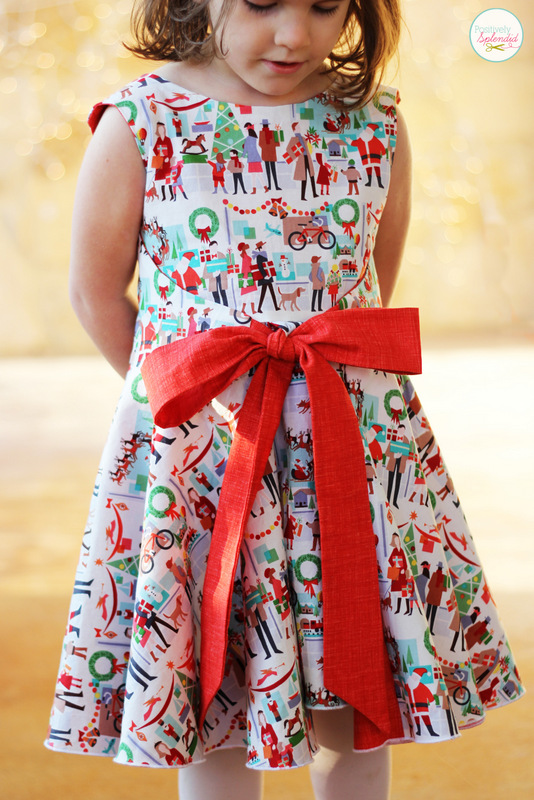 …and features a simple button closure on the back.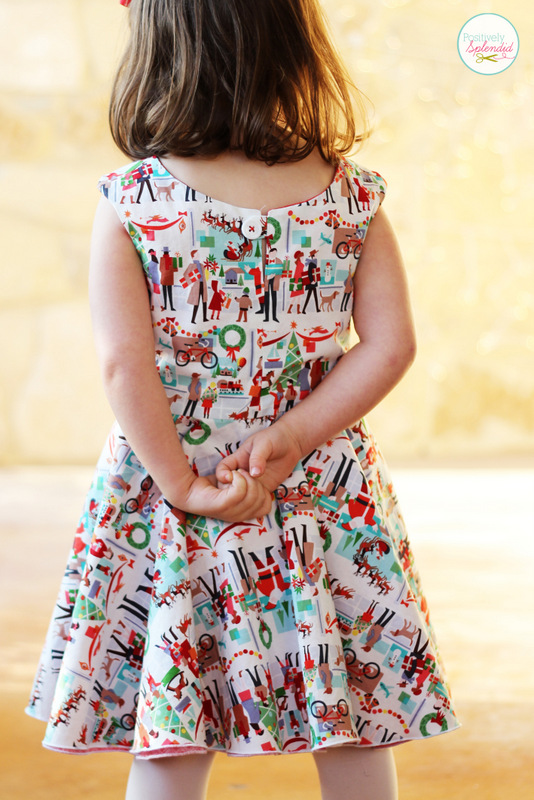 Probably my favorite feature of the dress is that it is completely reversible. In my experience, reversible garments tend to look much better on one side than on the other, but this is not one of those. I can say without any hesitation that this dress looks just as beautiful on each side, as evidenced by my girls' outfits here. These dresses are identical in construction, but since they can be worn in reverse, we will be able to get double the wear out of them. Love that!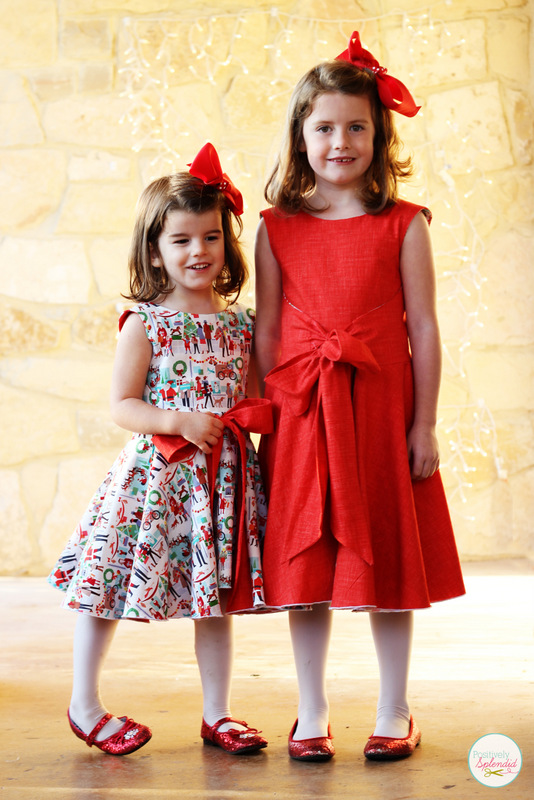 One thing that bears mentioning: because of the circle skirt component to this pattern, it does require a hefty amount of fabric. I was able to eke out two dresses from 5 yards of both the lining and outer fabrics, but that was cutting it awfully close! I opted to shorten the length of each of the dresses to a size down for a kicky, retro feel. Although I opted for quilting cotton here, these dresses would be stunning stitched up in any number of "fancy" fabrics. My friend Stef made a taffeta version that is to die for!
The Winter Wonderland patterns, which include darling pieces for girls AND boys (there is a darling blazer I am dying to stitch up!), are only available for a limited time, so be sure to hurry over to the Pattern Anthology site and scoop them up now! And while you're at it, be sure to check out the other stops on the Winter Wonderland Pattern Tour, which kicked off on November 4 and will last through the 18th. More than 40 amazing sewists are contributing their creations for the event, which is hosted by Melly Sews, See Kate Sew, The Train to Crazy, and Shwin & Shwin. I am honored to be included!
Disclosure: I received a free pattern to demonstrate and review for this post. All opinions here are entirely my own.
Having grown up in a home brimming with sewing notions and paintbrushes, Amy has a deep love for all things creative. On any given day, you'll find her knee-deep in her latest creative endeavor, with projects ranging from sewing and crafts to home decor and kid-friendly ideas. Amy believes that everyone, regardless of skill level or experience, possesses the ability to create something beautiful, and Positively Splendid was born of her passion for helping others harness their innate creative potential.