With so much going on during the holiday season, keeping track of the gifts you've purchased for family, friends, coworkers, neighbors, and other special recipients can get downright confusing! Stay on top of your gift list by creating this handy gift organizer that not only allows you to list gift items along with a recipient's name, but also to keep track of when those items have been wrapped. And best of all, this gift organizer can be laminated and reused year after year. Read on for all of the details!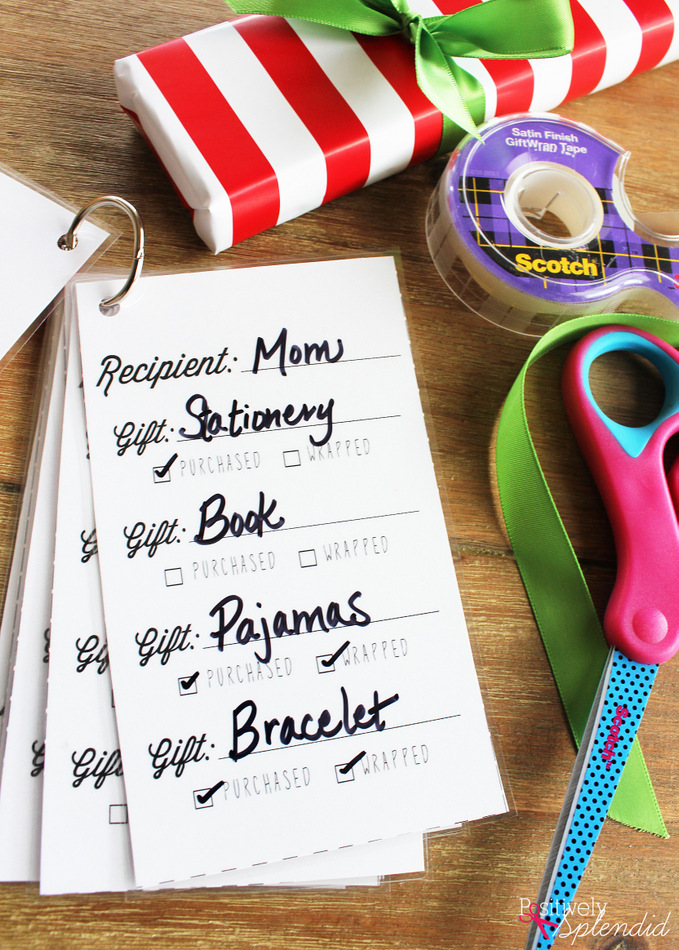 This post is brought to you by Scotch brand. All opinions are entirely my own.
For this project, you will need…
3 sheets of white cardstock, 8.5 inches by 11 inches

Hole punch

1-inch hinged jump ring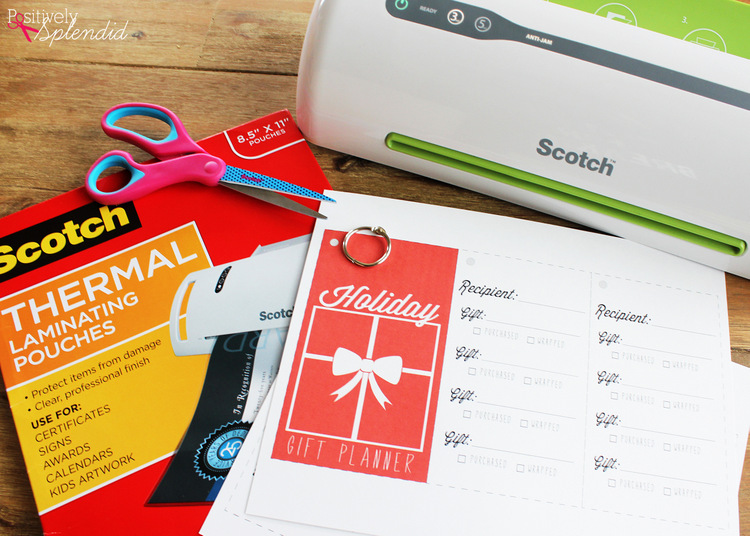 *affiliate link
Note: Follow all Scotch™ Brand package instructions for proper application and approved surfaces.
To begin, download and print the PDF gift organizer onto the white cardstock. Using the scissors, cut out each of the pages from each printable sheet around the dotted lines to create a total of 9 rectangular pieces.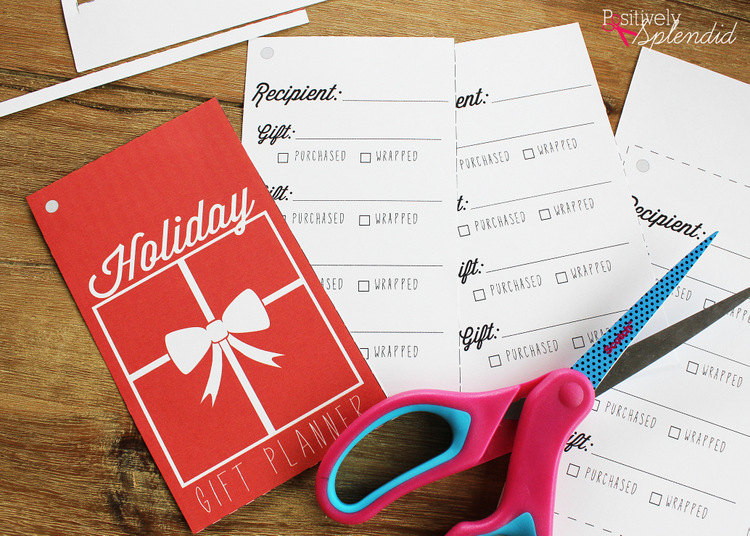 Place the Scotch™ PRO Thermal Laminator TL-906 on a flat, stable surface. Open the input tray and fully extend it until the tray clicks. Plug in the cord and press the power button. Since you printed the gift organizer on white cardstock, press the 3mil heat setting. The laminator will take approximately one minute to warm and the green "Ready" light will indicate that it is ready for use.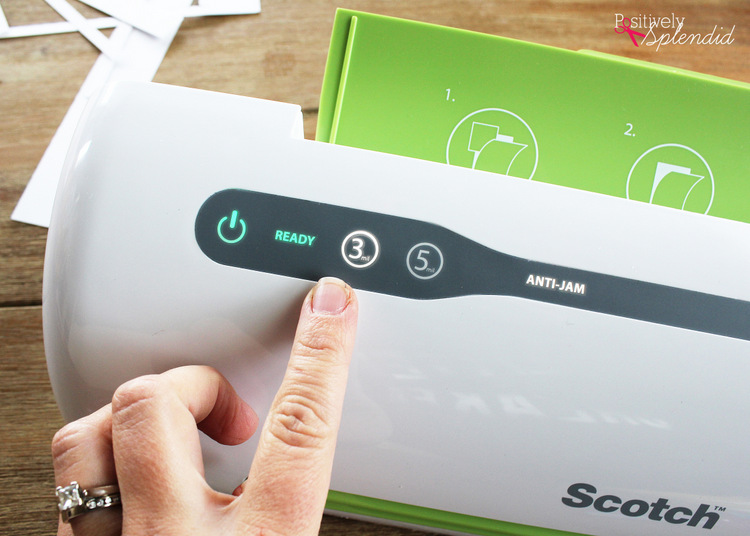 Open up one of the letter-sized Scotch™ Thermal Laminating Pouches and place the cut-outs in the pouch, leaving some space between the pieces so they don't overlap. Fold the pouch over to close, completely covering the top of the rectangular pages.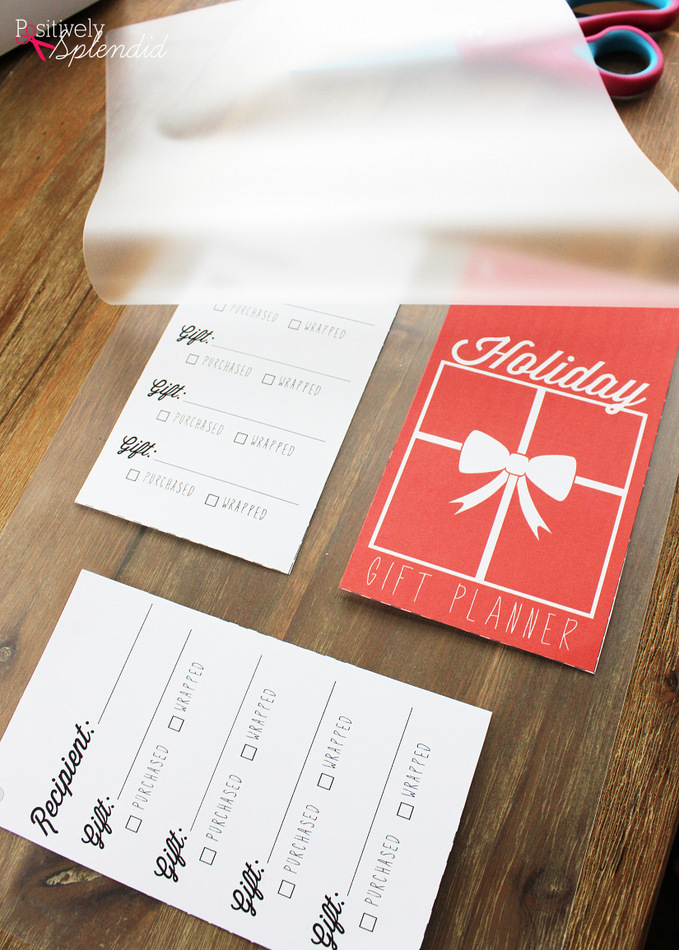 Feed the sealed end of the pouch into the laminator first and gently guide the pouch until the machine pulls it forward. The laminated item will automatically exit the outlet of the laminator.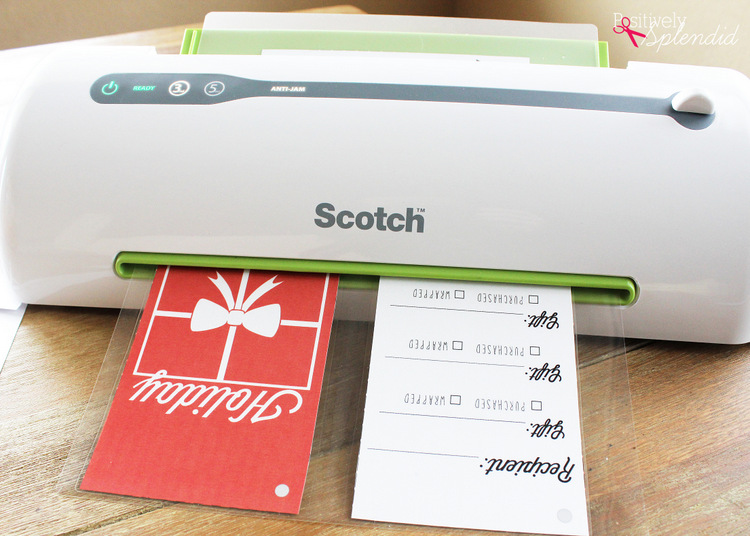 Use the scissors to trim around the perimeter of each cardstock page, leaving an approximately 1/8″ border all the way around. Punch a hole through the gray circle at the top left corner of each gift list organizer. Repeat the preceding steps with the remaining gift organizer pages.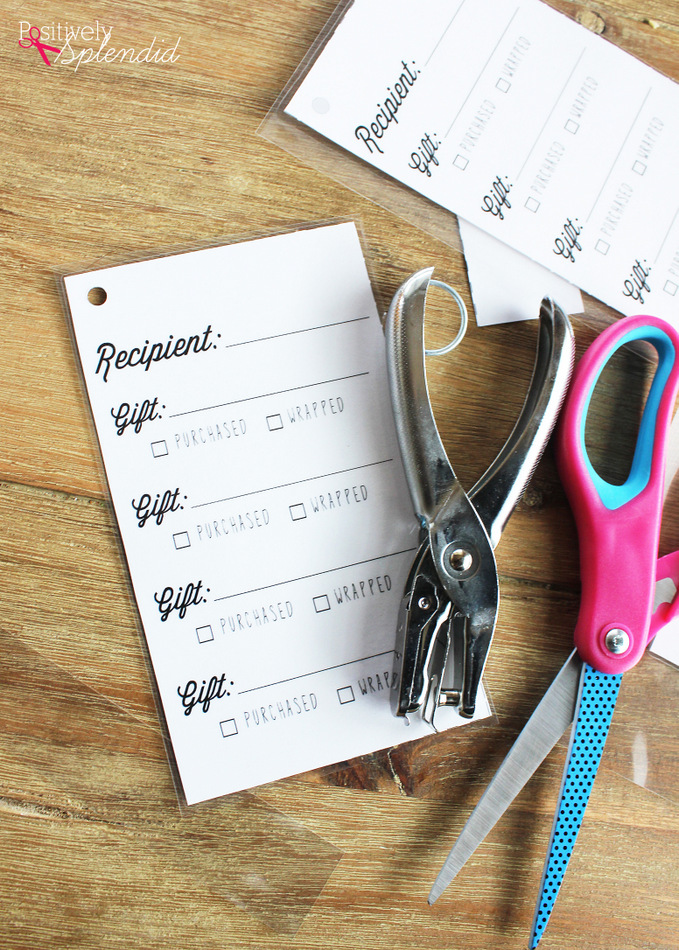 Stack the gift organizer pages, making sure the cover page is on top. Insert the 1-inch hinged jump ring through the holes of each page and snap closed.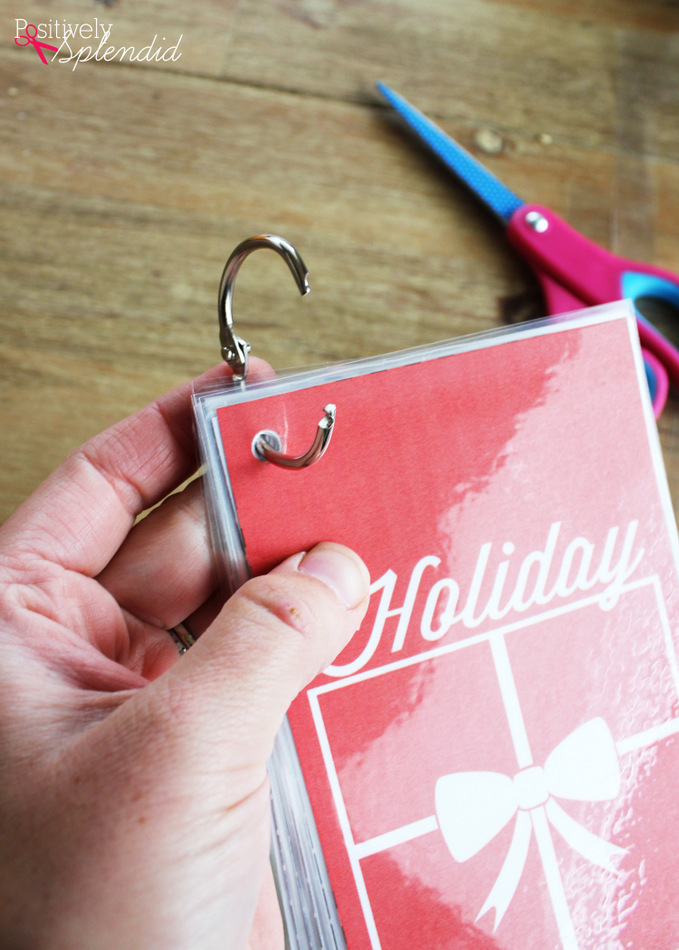 To use the organizer, write recipient and gift information on each card with a wet-erase marker. Once this holiday season is over, wipe away the gift information with a damp cloth so it can be reused next year.
Thanks so much for stopping in today. I hope you are inspired to make this a festive, organized holiday season!