These 10 wood burning tips are the best way to achieve professional results on all of your wood burning projects, with recommendations for wood burning tools, methods, and more! Great wood burning tool tips for beginners.
Wood burning projects are so fun to make, but working with a new tool can be intimidating. If you've ever wanted to try your hand at wood burning but have been daunted at the prospect of learning how to use a wood burning tool to create beautiful projects, this list of helpful wood burning tips for beginners will help you get started!
This post contains affiliate links.

Wood burning, also known as pyrography, is the art of etching designs into wood with hot tool. Wood burning is a great way to personalize handmade gifts, make home decor items like signs, and so much more! Continue reading for my list of wood burning tips and tricks for successful pyrography for beginners.
10 Wood Burning Tips and Tricks for Beginners
---
1 – Invest in the right tools.
A good wood burning tool is one that is lightweight and easy to hold. This tool is ideal for wood burning letters and designs, as it is easy to hold and manipulate. It comes with several nice tips to use in projects: a chisel tip (my personal favorite), a cone-shaped tip, a rounded tip, and a teardrop-shaped tip. Wood burning for beginners is so much easier with the proper tool on hand!
In addition to the tool above, I strongly recommend purchasing a set of letter tips for wood burning letters on personalized projects. These tips make adding monograms, names and inscriptions to projects so much easier than doing it freehand. I used a set of letter tips with my wood burning tool for my monogrammed wood keychains.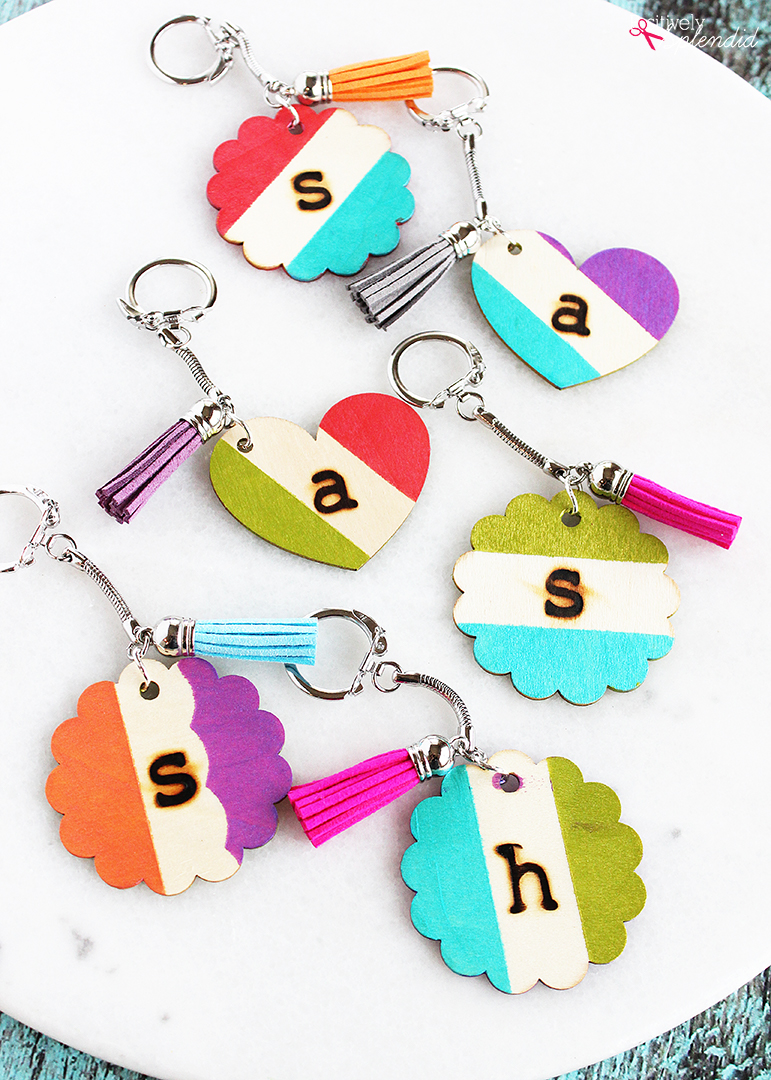 2 – If possible, avoid wood burning projects around kids and pets.
To say that wood burning tools get hot is a serious understatement. Severe burns can happen in an instant, and working with these tools requires a great level of caution and diligence. One of my best wood burning tips: only work on pyrography projects when children and pets are not going to have immediate access to your wood burning tools!
3 – Never leave a wood burning tool unattended.
Related to #2 above, pyrography tools are incredibly hot, and they should not be left unattended, even for a few minutes.
4 – Always use the stand when setting the wood burning tool down while in use.
One thing I love about the tool linked above in tip #1 is that it comes equipped with a handy stand for propping up the tool while in use. Never lay the heat burning pen on a table or other surface, as it will burn the surface in an instant!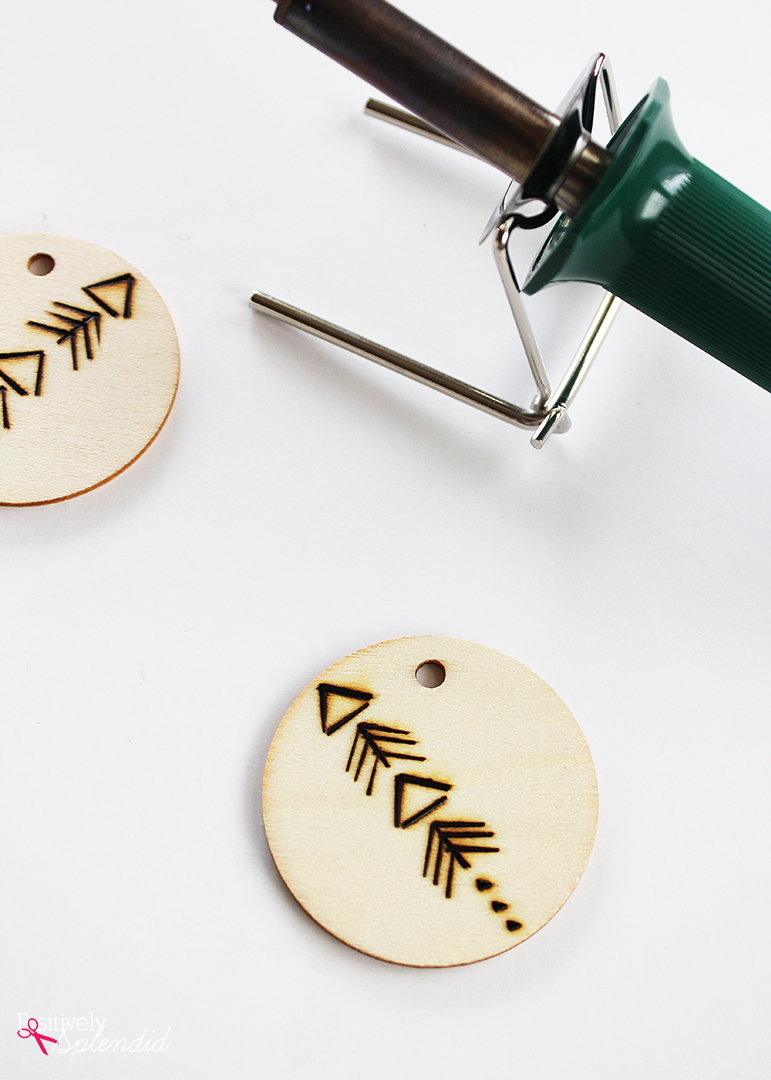 5 – Never touch the tip of the wood burning tool, even just after installing a new tip.
Word to the wise: the tips on these tools heat up nearly instantaneously, so NEVER touch a heat tool tip with your bare hands, even one that has just been inserted.
6 – To remove/add a tip, hold tip with pliers and twist the tool to loosen/tighten.
A nice pair of flat-nosed jewelry pliers is the very best tool to use for adding and removing tips from a heat burning tool. Never attempt to do so with your bare hands! To add or remove a tip, hold the tip firmly in the pliers, and twist the tool itself–and not the tip–to loosen/tighten.
7 – Have a bowl of cold water ready for instantly cooling used tips.
Instantly cool hot tips in a bowl of cold water to prevent burns on hands and work surfaces. Be sure to wipe tips dry before reinserting into the tool.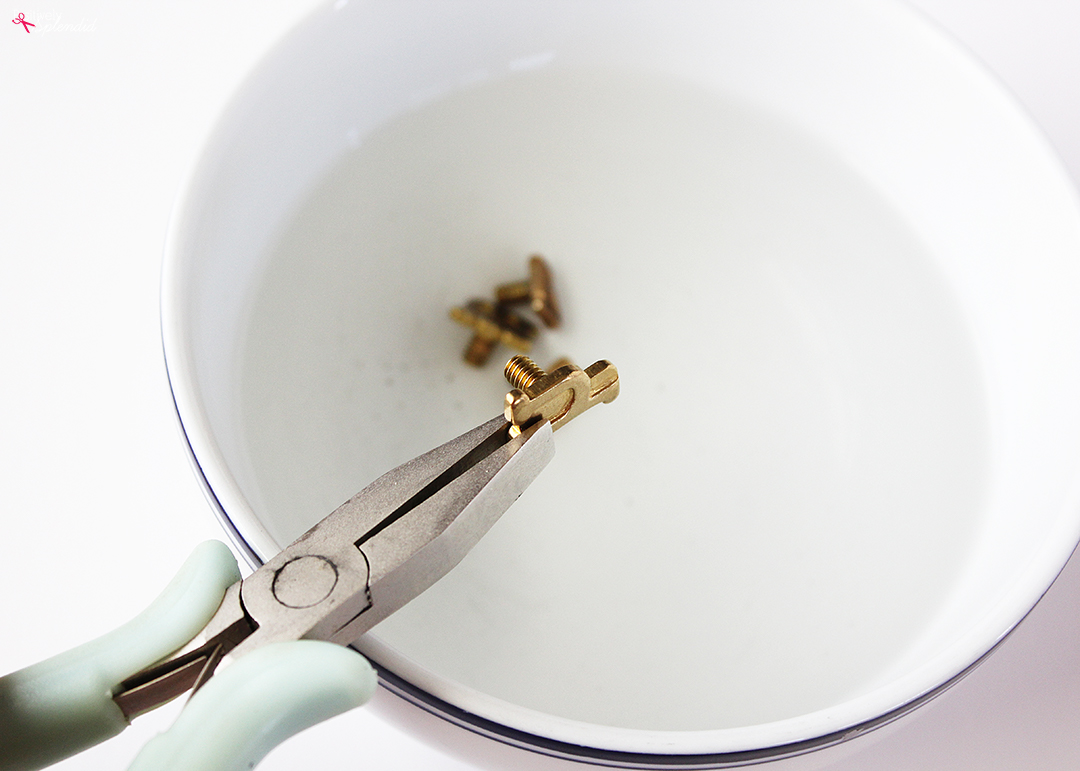 8 – Press lightly.
Avoid the urge to press too hard when working with a tool for wood burning letters and designs. Often, it takes just a second for the wood burning tool to do its job!
9 – Practice, practice, practice!
One of my best pyrography tips: always practice with the tool on a surface of the same material as your finished project before starting on the final project. Different woods respond to the heat tool in different ways, so learning how much pressure to apply, how long to hold the tool against the surface of the wood, etc., is critical to the success of a finished project. I often will use the same tip to create a number of the same design over and over again until I instinctively know just the right amount of pressure and how much time is required to get the desired result.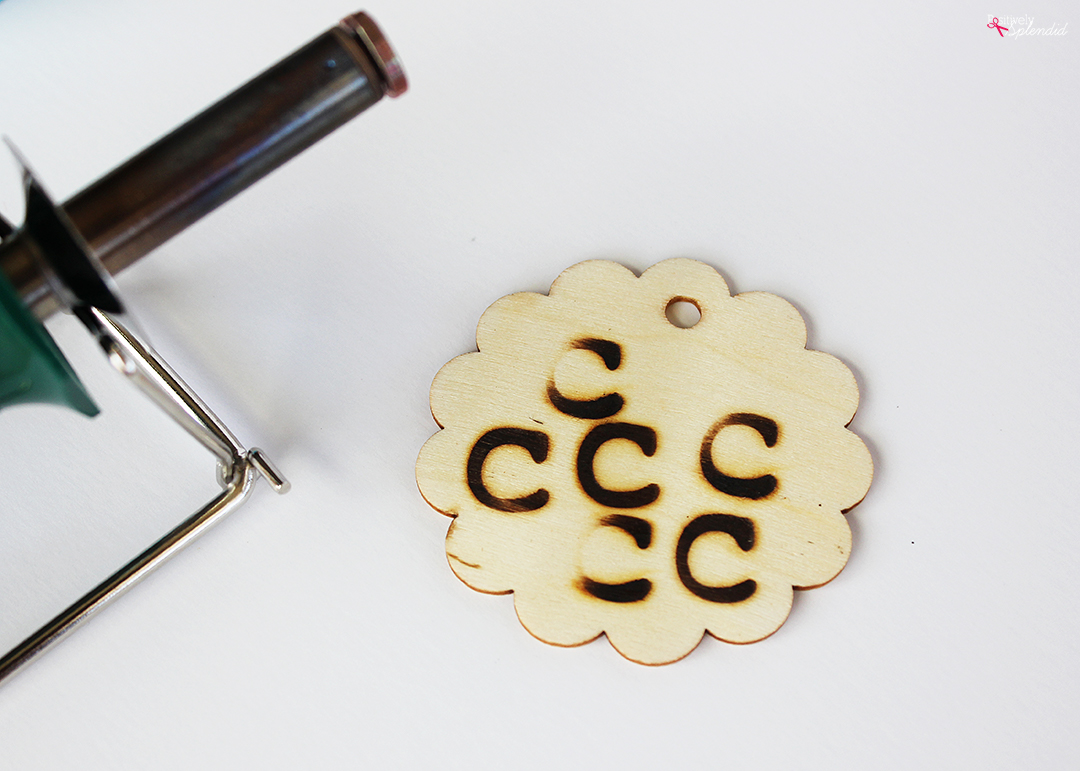 When using the wood burning pen, hold it as you would a regular pen in your dominant hand. Press the surface of the tip evenly against the surface of the wood, holding just until the heat of the tip penetrates the wood. There might be a little bit of smoke, and that is okay! Just make sure not to hold the tip against the wood too long, as it is possible to burn through the wood entirely.
The chisel tip is my absolute favorite, as it creates straight lines quickly and easily simply by holding the tip flat against a surface, as I did to create the honeycomb design below in my wood burned earrings. You can also use the sharp point of the chisel for more intricate, detailed wood burned designs.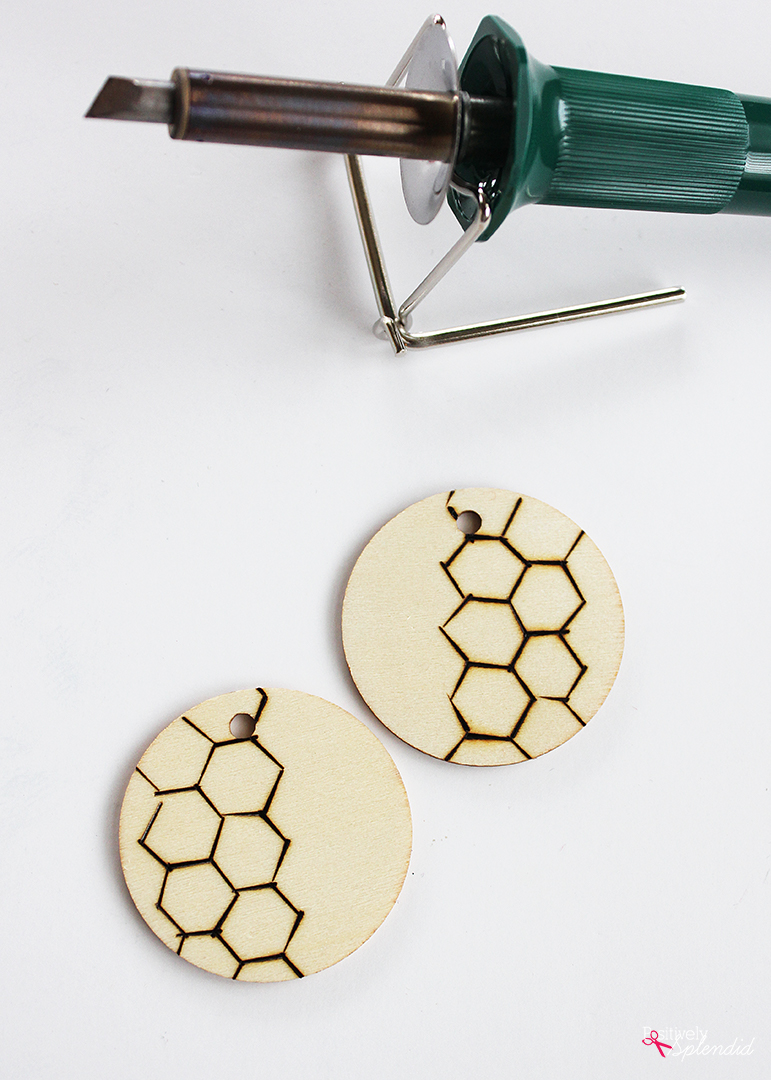 10 – Use stencil designs as a template.
Freehanded designs and letter and number tips are not the only options for creating show-stopping wood burning projects. Another fun idea is to trace a stencil design onto the wood surface with a pencil, and then use the wood tool to outline and fill in the design. (Avoid tracing around a plastic or paper stencil directly with the wood burning tool, as the tool will melt or burn the stencil.)
With these pyrography tips, your wood burning projects are sure to be a success! For even more wood burning insight, check out this helpful post from The Art of Manliness.
Having grown up in a home brimming with sewing notions and paintbrushes, Amy has a deep love for all things creative. On any given day, you'll find her knee-deep in her latest creative endeavor, with projects ranging from sewing and crafts to home decor and kid-friendly ideas. Amy believes that everyone, regardless of skill level or experience, possesses the ability to create something beautiful, and Positively Splendid was born of her passion for helping others harness their innate creative potential.