My mother-in-law gave me a terrific book full of kids' craft ideas that I happened to be thumbing through earlier this week, and I immediately fell in love with these little guys. They make me grin! Everything we needed to make a couple of our own I had in my crafting stash (I had some extra bubble wrap on hand after I mailed out our moms' framed silhouettes for Mothers' Day), so this was a project that I was able to pull together totally spur of the moment. I love that!
Supplies:
Sheet of bubble wrap, approximately 12″ x 24″
Scotch tape
Aluminum floral wire
Cardboard
Red construction paper
Scissors
Acrylic paint and foam brushes
Cotton balls
1-inch styrofoam or wood balls
Black paint pen
Elmer's glue
Foam adhesive dots
Sanity-saving plan-ahead tips for busy moms
The night before…
…gather all supplies and place in one location.
…cut out the bubble wrap rectangles and the cardboard feet.
…trace the frill shape onto the red construction paper for your child to cut out. Or, for younger children, cut out the frills yourself for easy assembly.
…consider painting the white balls to eliminate the need to let them dry the day of the craft.
Have fun!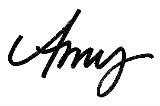 Please stop by these parties where I'll be sharing this project!
Sew Much Ado
Someday Crafts
Room to Inspire
Fireflies and Jellybeans
Delicious Ambiguity