Matt and I are total nerds when it comes to history. We love the History Channel. We read history books by choice. We actually named all of Jack's stuffed animals when he was little after American presidents. (Which explains why his best buddy, a stuffed blue puppy, is named Abe instead of Fido.)
I love changing out my decor, both indoors and out, with each holiday. I have been wanting some patriotic throw pillows to display throughout July in my front breezeway, and in conceiving of these little guys, I knew I had to let my academic side take over. Enter this set of pillows that doubles as an American History cheat sheet!
I know we have probably all seen and admired these gorgeous spray painted wheat pillows at V and Co. The pillows I'm sharing today use that same technique, but I have replaced the wheat with a houndstooth stencil I created in Photoshop and then converted into an SVG file using the technique here. This allowed me to cut out my stencils using my Cricut and Sure Cuts A Lot Software. What a time-saver!
Remember me commenting on what fun I had working with the marine vinyl I used to create Matt's Fathers' Day headcovers? I couldn't wait to play with my new favorite medium again with this project! The silhouette, star and date embellishments are all cut by hand from the vinyl using stencils I created with my word processing software (the star and numbers) or found online (I used this silhouette).
I was at Home Depot looking for drop cloths to use for this project when I stumbled upon a canvas drop cloth with plastic lining. Using these cloths makes these pillows nearly weatherproof. How perfect is that for outdoor pillows?
Ok, enough commentary already. Let's get to work!
To make a set of pillows, you will need:
3 pillow forms (I used 2 squares and 1 rectangle)
1 5′ x 5′ canvas drop cloth with leak-proof backing
Freezer paper
Rotary cutter and mat
Cricut and Sure Cuts A Lot software (optional, but recommended)
Iron
Red spray paint
Navy and white marine vinyl
White upholstery thread
Sewing machine needle for leather
Wash-Away Wonder Tape
Jeans sewing machine needle
All-purpose thread
Standard sewing notions: measuring tape, shears, pins, etc.
To start, measure your pillow forms, length and width. Now, add 1 to each of these measurements, and cut out a piece according to those values.
Example: My rectangular pillow is 15 inches long and 20 inches wide, so I need to cut a piece that is 16″ x 21″.
Now you will need to cut two pieces for the back that has the same width as the piece you just cut, but are only 2/3 (.67) as long.
Example: For the pillow above, I will multiply 16 (my length) x .67, which gives me 10.72. Rounding this value up to the nearest inch gives me 11. Thus, my two back pieces will each be 11″ x 21″.
I know math can be daunting, but bear with me. You can do it!
Now, fit your completed covers onto your pillow forms. 
Helpful hints and tips
If you are interested in printing a houndstooth template to cut out and trace, I have provided a pdf version of it here. You'll can enlarge/shrink the design to suit your needs. If you would rather use your SCAL software and Cricut, let me know, and I'll be happy to email you the SVG file I created. I am unsure of how to share it here.
I recommend using an old rotary cutting blade for cutting the freezer paper, as your blade will be significantly dulled after that process.
Needing some pillow forms for this project, but not wanting to spring for the pricey craft store versions? Check out my post here for how to make pillow forms out of a body pillow!
Please don't hesitate to contact me with any questions you might have!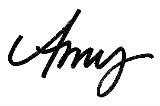 Linking this to…
The Girl Creative
Making the World Cuter
Sumo's Sweet Stuff
The DIY Showoff
Hope Studios
Today's Creative Blog
Tip Junkie
Blue Cricket Design
Someday Crafts
Tatertots and Jello
If you enjoyed this post, subscribe to Positively Splendid 
to receive updates, and join us on Facebook and Twitter!