Two things you might not already know about me:
#1)

I like to save money, but I like to do it in style.
#2)

When I don't feel like hauling my crew over the river and through the woods for close to a half hour each way, my only option for craft supplies is Super Wal-mart.
It is those two facts above that lead me to come up with today's tutorial. Last week as I was gearing up to make the Patriotic Outdoor Pillows I shared yesterday, I found myself short of the pillow forms and I needed to get the job done. It has been hot. Oh so hot. And I didn't have it in me to make a trip to Joann or Hobby Lobby with all three monkeys in tow. So what is the girl who finds herself in such a pickle to do? She improvises!
I headed to Wal-mart to look at their supply of pillow forms, which, sadly, was quite lacking. (If only they had put a fabric section in our new store!) I ventured to the home decor aisle. Nothing for less than $9/apiece, which I simply wasn't willing to pay for this project. (Refer to #1 above.) I was about to suck it up and head into town when I walked past an endcap advertising body pillows marked down to $8 apiece. Eureka! I could dismantle one of these beauties to create three pillow forms on my own. Here's how I did it.
Supplies:
1 20 x 54″ body pillow
Marking pen
Shears
Sewing machine
Thread
Rotary cutter and mat
Various sewing notions and supplies: measuring tape, ruler, pins, etc.
Repeat the above steps with your other end section. Now, let's finish up your middle section, the one with two open sides instead of just one.
To make a rectangle with this section as I have done, use a rotary cutter to straighten your top and bottom edges (the edges you trimmed in the first step to separate your sections). I trimmed off enough so that my piece was 16″ wide, leaving the sides with the factory serged seams untrimmed. (From serged seam to serged seam, this side measured 20″.) After everything has been trimmed, pin open edges together with serged seams on the outside, and sew each side shut with a 1/2-inch seam, leaving a 6-inch opening on one side for turning. (Pivot at the opening as you did before to make turning your pillow right-side out easier.) Finish as you did the other two pillows.
For $8 and about an hour's worth of work, I was able to procure the pillow forms I needed for my project. I will certainly be using this trick in the future!
Helpful hints and tips:
Trying to use only what you have on hand? An extra king-sized pillow would work great to make two square pillows. 
Body pillows like these make regular thrift store appearances. Pick one up, give it a good washing, and set to work!
If you would rather, you can certainly trim down your middle section to make an additional square pillow. It is completely up to you!
To ingenuity!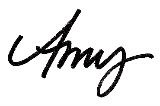 Linking this to…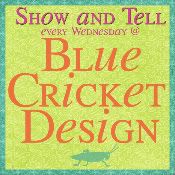 If you enjoyed this post, subscribe to Positively Splendid 
to receive updates, and join us on Facebook and Twitter!





Having grown up in a home brimming with sewing notions and paintbrushes, Amy has a deep love for all things creative. On any given day, you'll find her knee-deep in her latest creative endeavor, with projects ranging from sewing and crafts to home decor and kid-friendly ideas. Amy believes that everyone, regardless of skill level or experience, possesses the ability to create something beautiful, and Positively Splendid was born of her passion for helping others harness their innate creative potential.