This week's Saturday 7 is going strong, and y'all have linked up some sweet treats that really have me wanting to head into the kitchen later this afternoon to make something yummy!
one.
Strawberry Croissant French Toast @ A Pretty Life in the Suburbs
What a gorgeous presentation, and I'm sure this is delectable!
Soft Sugar Cookies with Whipped Frosting @ Gluesticks
I so wish I could reach through the screen and snatch up one of these little gems!
Such an easy, festive party treat!
I am absolutely obsessed with Sriracha, and this sounds downright addicting!
Linzer Cookies with Raspberry Jam @ Winnie's Blog
Those little heart cut-outs are just darling!
six.
No-Bake Peanut Butter Fudgies @ Homespun with Love
For those with special dietary considerations, these are gluten free and vegan!
seven.
Homemade Biscotti @ Wine and Glue
Biscotti makes the perfect mid-morning treat paired with a cup of coffee or tea. Yum!
***
Have you headed over to this week's Saturday 7 party to link up yet? If not, I hope you will! 🙂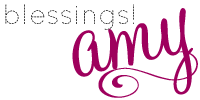 If You Liked This, You Might Also Be Interested In: