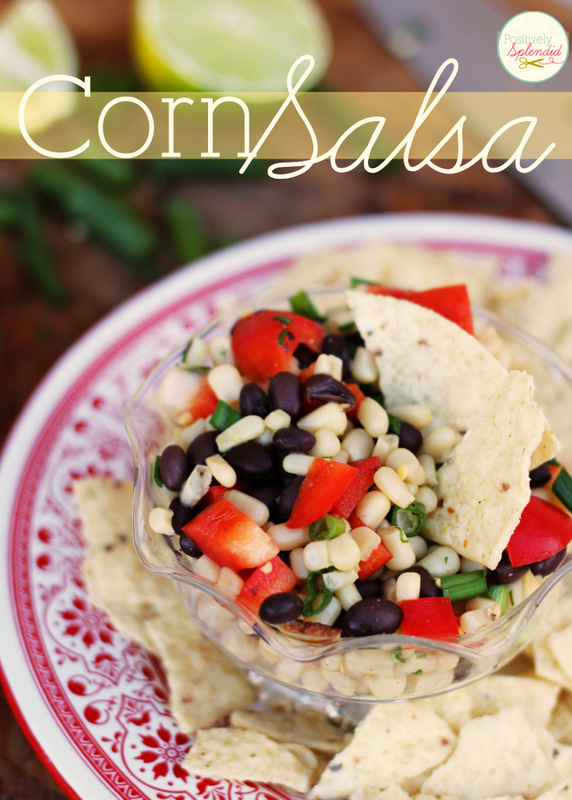 There is nothing more satisfying to me from a culinary perspective than to take ingredients at their seasonal peak and allow them to shine with a simple, no-fuss recipe. This recipe is one that certainly fits that bill! In this easy corn salsa recipe, fresh corn and an array of colorful peppers are dressed simply here with a tangy, somewhat spicy dressing. Served atop or alongside grilled chicken or fish, or on its own with crispy tortilla chips, this salsa is equally perfect for serving at gatherings or enjoying on busy weeknights.
Corn Salsa
(Adapted from the Savoring the Southwest Again cookbook)
3 cups fresh corn kernels, blanched 3 minutes (or, alternatively, 2 [11-oz.] cans shoepeg corn, drained)
1 (15-oz.) can black beans, rinsed and drained
5 scallions, thinly sliced
1 medium red bell pepper, cored, seeded and diced
1 jalapeno or serrano pepper, cored seeded and finely diced
1/3 cup rice wine vinegar
1 tablespoon Dijon mustard
1 tablespoon olive oil
1/4 cup finely chopped fresh cilantro
1/8 teaspoon Tabasco
1/8 teaspoon cayenne
Salt and freshly ground black pepper, to taste
Combine first 5 ingredients in a large bowl. Whisk vinegar and mustard in a small bowl; gradually add oil, whisking constantly. Add cilantro to vinegar mixture, along with Tabasco, cayenne, salt and black pepper. Whisk well. Drizzle vinegar mixture over corn mixture, and toss until well combined. Chill at least 2 hours before serving.
If You Liked This, You Might Also Be Interested In: