There are few things as superb with a cup of coffee as a lovely scone, warm and fresh from the oven. Why not whip up some of these to enjoy tomorrow morning?
I adore this recipe for scones from the Better Homes and Gardens New Baking Book. In fact, this is one of the rare gems in my cooking and baking repertoire that I haven't been tempted to change a bazillion things about. Only two things were tweaked to suit my tastes:
#1) I subbed dried cranberries for the fruit, although I am sure the currants the recipe calls for would be lovely.
#2) The recipe as listed in the book is for "tea" scones, but as I mentioned in the paragraph above, I am a coffee kind of girl. Hence, the name change. 😉
English Tea (Coffee) Scones
(Click here for a printable PDF of the recipe.)
2 1/2 cups all-purpose flour
2 tablespoons sugar
4 teaspoons baking powder
1/4 teaspoon salt
1/3 cup butter, cut into pieces
2 eggs, beaten
3/4 cup whipping cream
1/2 cup dried cranberries (or dried fruit of choice)
Milk
Sugar
Enjoy!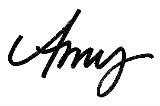 If You Liked This, You Might Also Be Interested In: