With four kids in school, a hectic schedule is the norm around here. Can you relate? In the midst of the hustle and bustle, it is such a great idea to reconnect with a family night. Instead of the standard movie or game night, we recently had a terrific time creating up a storm with some fun new kits from Dremel. The Skyline Dremel Hatch Project Kits (affiliate link) contain everything you need to create fantastic city skyline wall art, and there is no better way to enjoy these kits than to use them for fun creative parties with family and friends!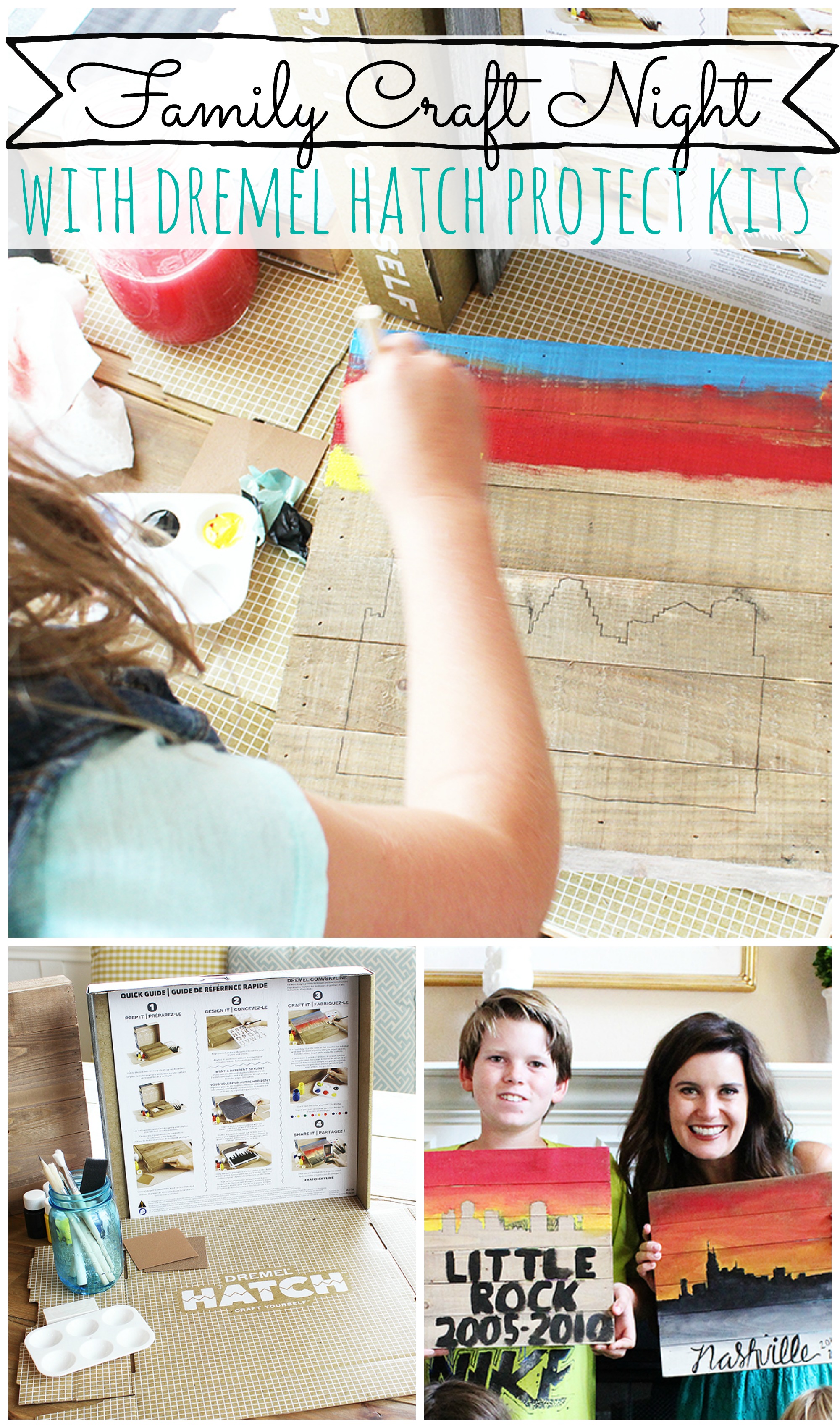 I love taking time to put away all of our phones and tablets to connect as a family. Unplugged nights together are truly a must! What I love about having a family night in with the Dremel Hatch Kits is that they take the guesswork out of putting together a fun family craft night. Everything you need is conveniently packaged together for you, including the wood pallet sign, paint, brushes, stencils and more.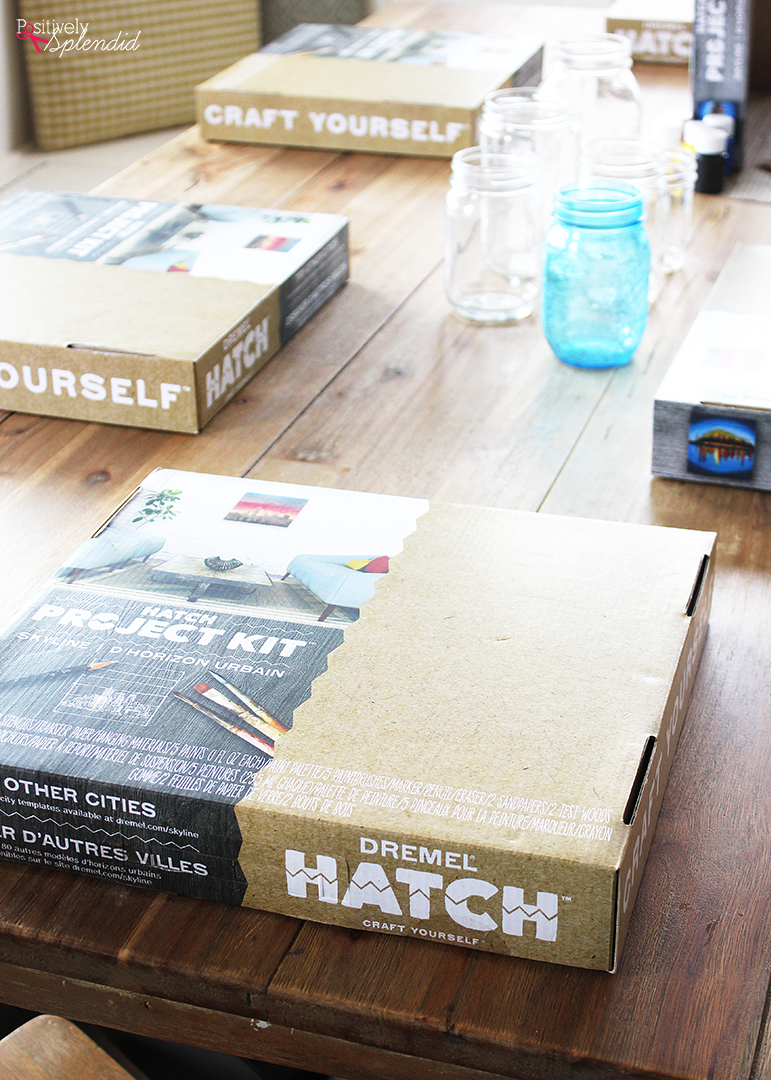 Something truly brilliant about the kit packaging is that the box itself unfolds to become a work station to keep surfaces tidy as you create. This is a terrific feature when crafting with kids (and adults, too!).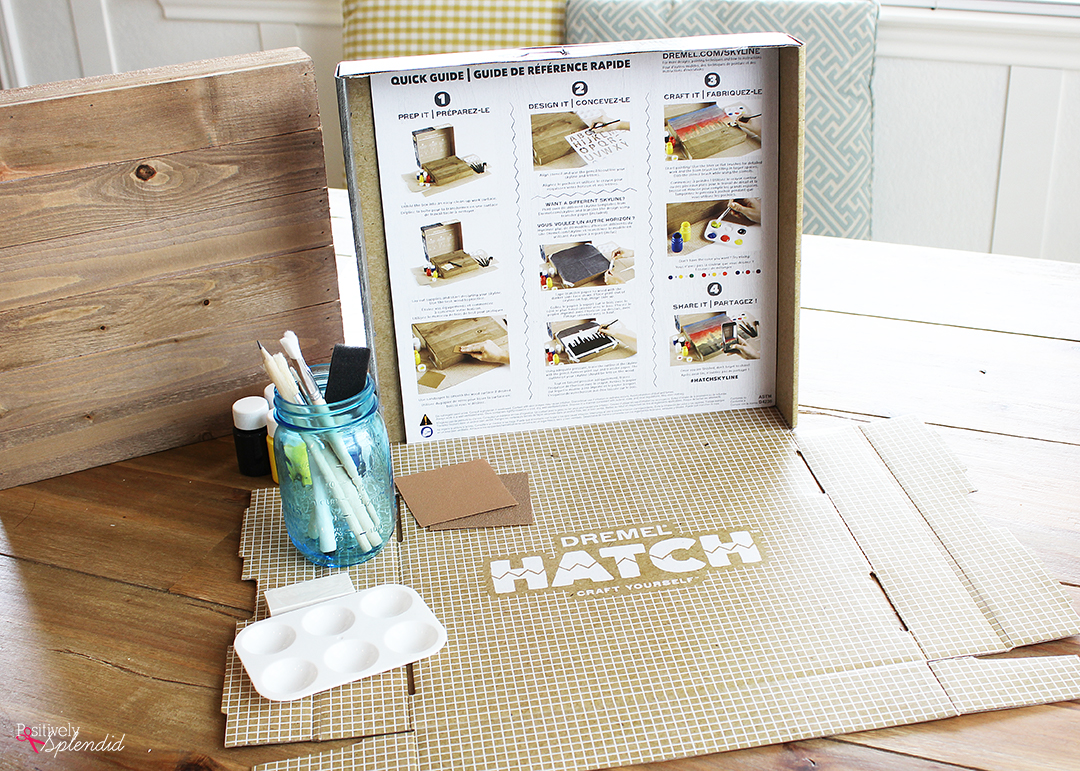 The kit comes with two skyline stencil designs, one for New York City and one for Chicago. If you really want to make this project personal, though, there are dozens of other skyline templates for other cities you can download for FREE on the Dremel website and use instead. How cool is that?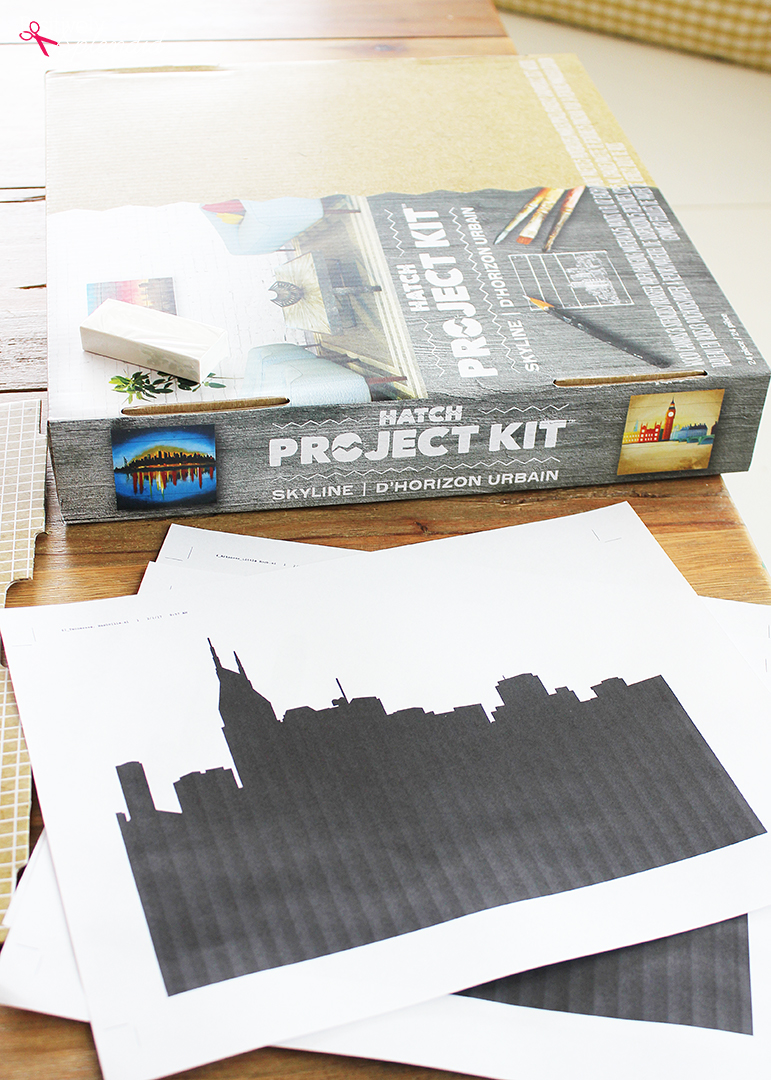 Our family has called three different cities home over the years, so my oldest kids and I decided to create projects using the templates for those cities.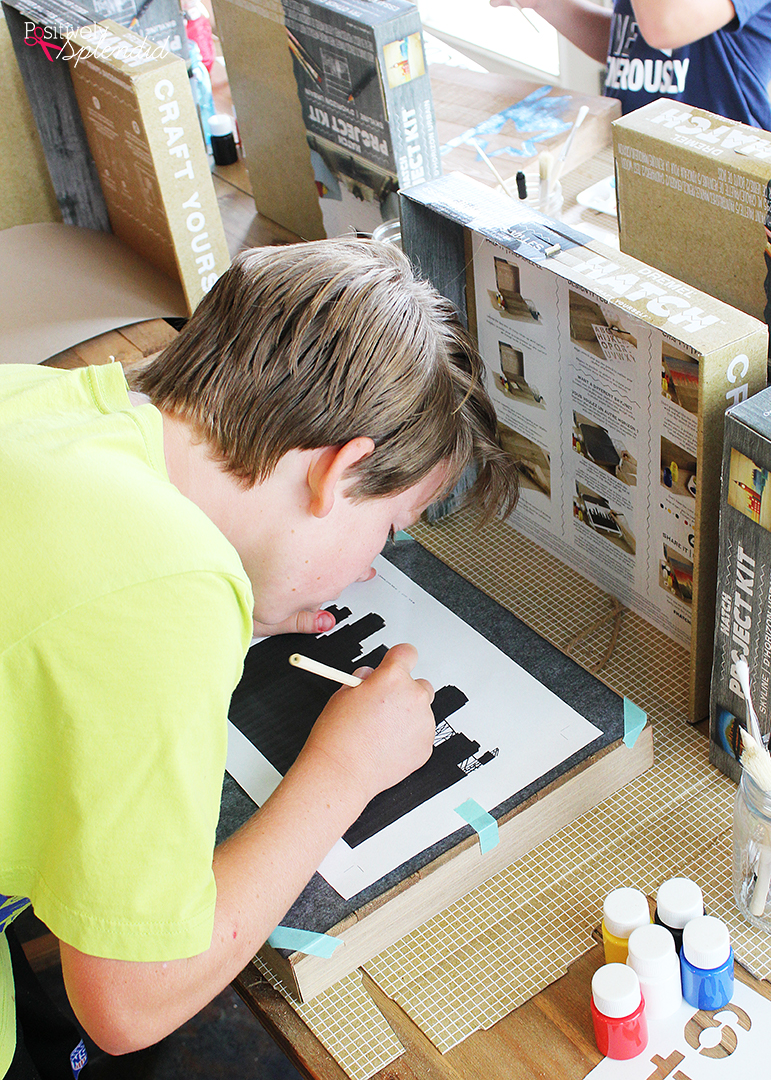 My youngest two decided to take a truly creative approach and go with a different design entirely, which is awesome, too. When it comes to family craft nights, the important part is to flex those creative muscles and have fun making something to be proud of!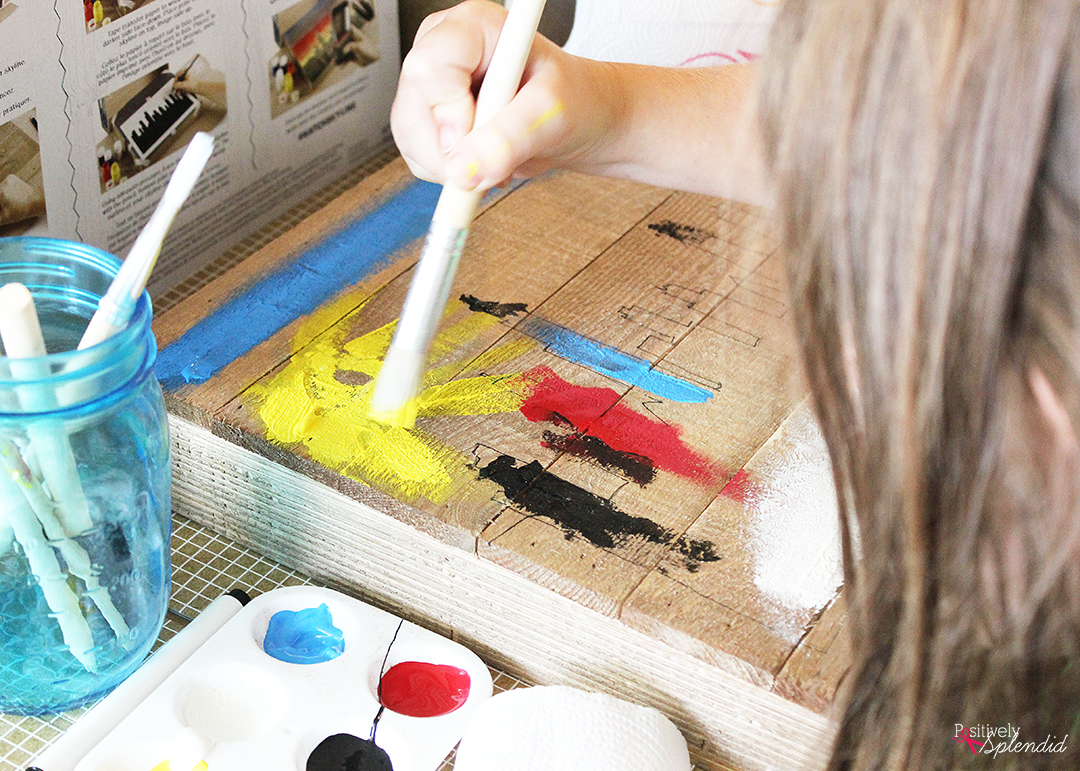 A few tips for setting up your Dremel Hatch Kit family night:
---
Unpack all of the boxes and get each station set up before the crafting begins. This will enable you to get right to the fun of crafting instead of negotiating wrappers and other packaging.
Round up as many mason jars as you can find. These are not only perfect for organizing the brushes, pencils and other tools at each crafting station, but they are also really handy filled with water for rinsing brushes as you work.
Have plenty of paper towels on hand for cleaning up inevitable messes, and also for drying brushes as you rinse them.
Decide in advance if you want to use one of the downloadable skyline templates, and have those printed and ready before you begin crafting.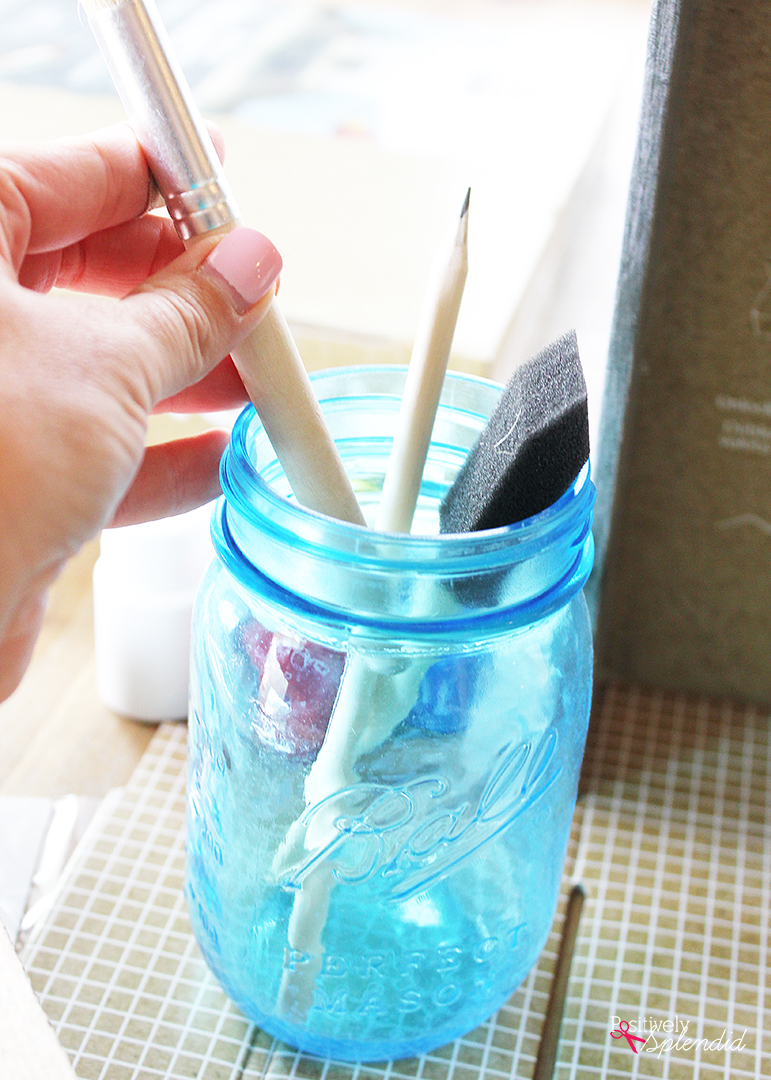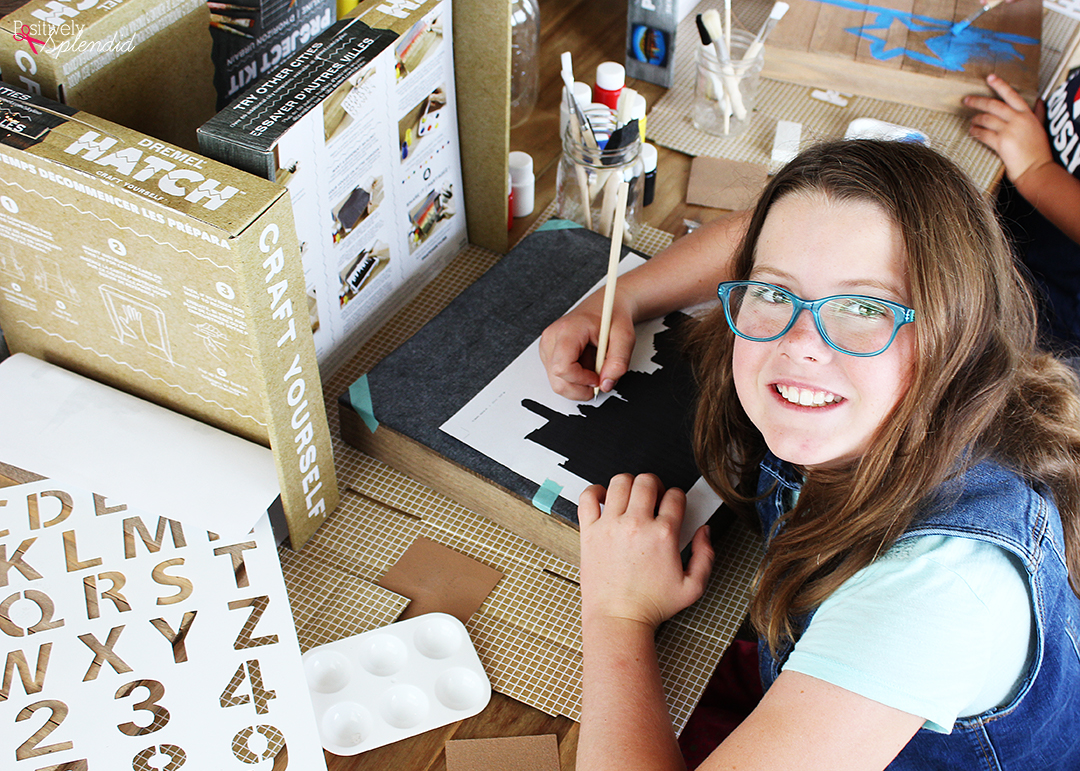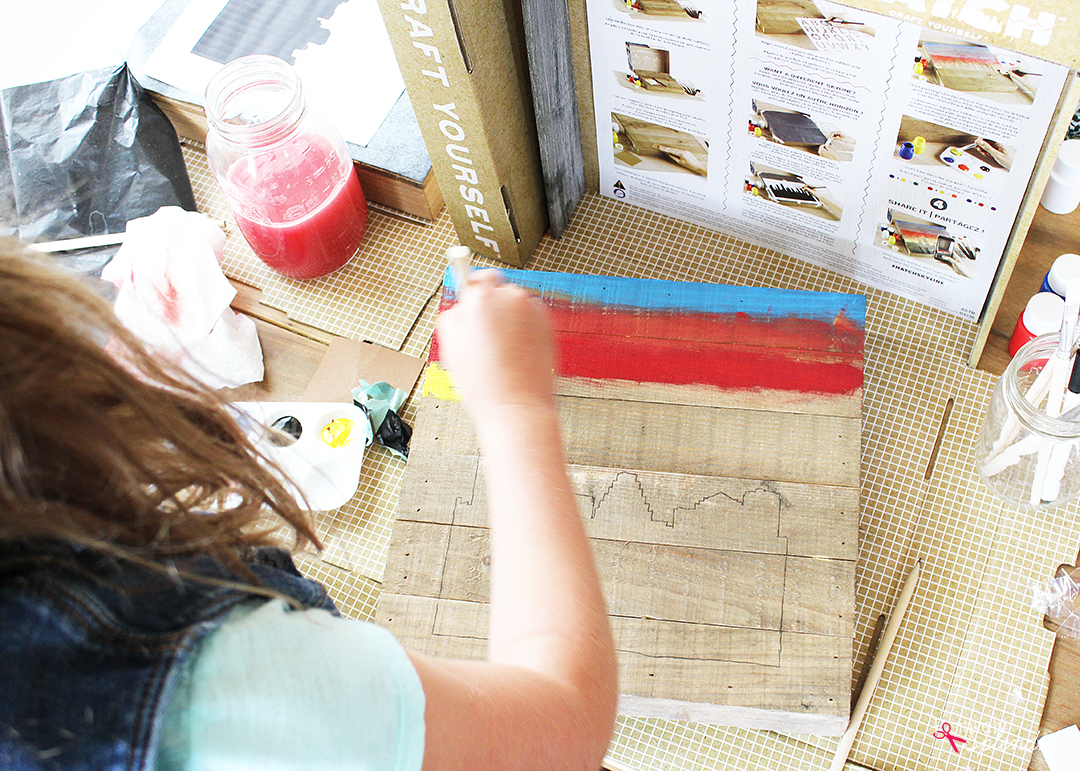 Seeing how each and every one of us created a work of art to be proud of made this one of our best family nights in a very long time. I love how every single project turned out completely unique, even though we all started off with the same basic idea and supplies. I can't wait to hang our creations in our playroom!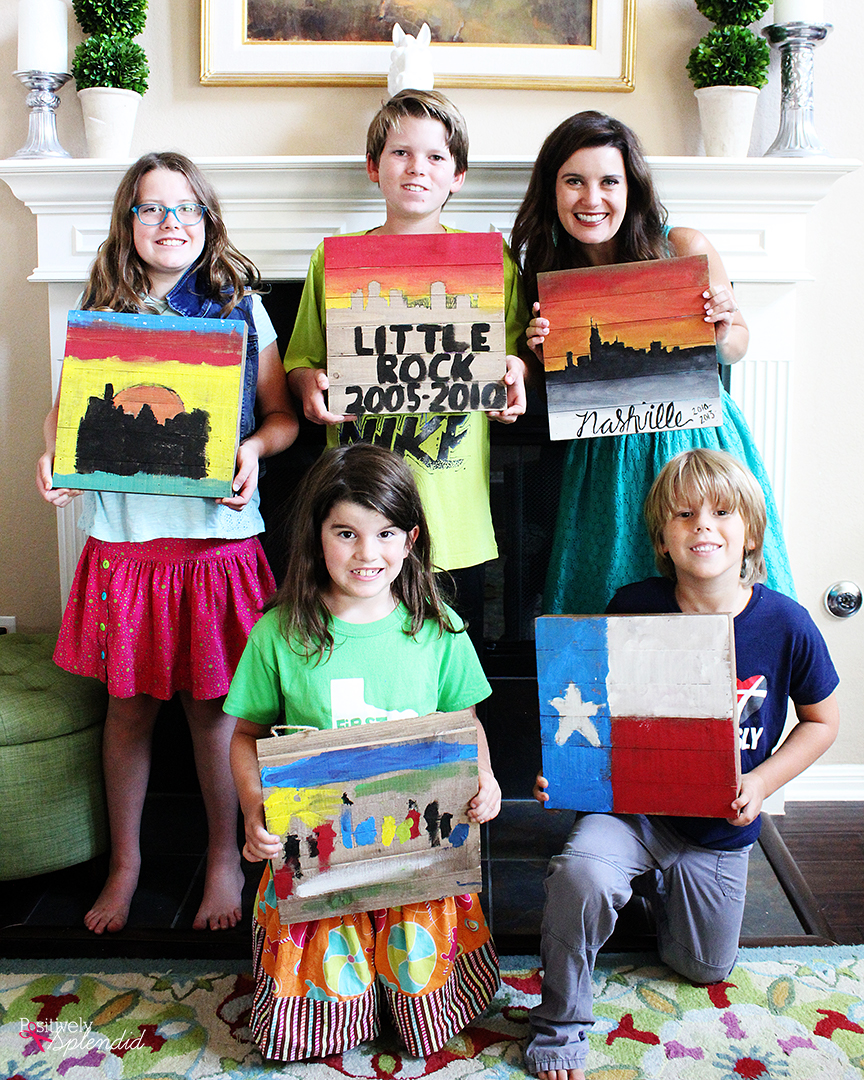 Ready to put together a fun family craft night of your own? Purchase your Skyline Hatch Project Kits here! (affiliate link)
Throughout the month of August and into September, Dremel is hosting the Dremel Maker Days and giving everyone the opportunity to win a great prize EACH DAY! Wow! There is even a seriously fabulous grand prize that includes my very favorite Dremel Maker Kit, which you can see me talk all about below. You don't want to miss this, so visit the Dremel site or Facebook page each day to enter to win!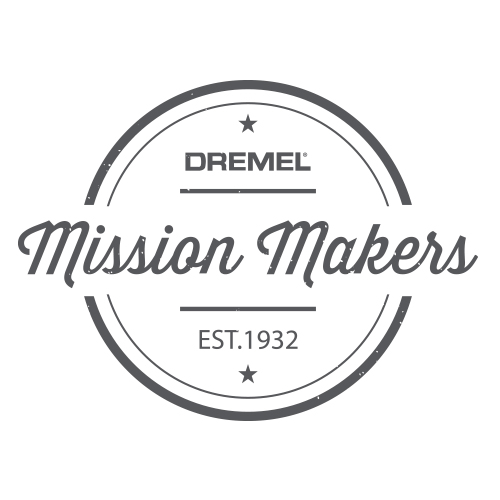 If You Liked This, You Might Also Be Interested In: