I can't say thank you enough to all of you who have supported me throughout the course of the So You Think You're Crafty season. Because of your votes, I was able to make it into the final two. Yay!!
This week is the Season 6 finale, and I would be so appreciative if you'd head over to cast your vote for Jack and Charlotte's brand-new room! Rest assured that tutorials for everything seen here will be popping up here in the weeks to come! 🙂
And might I add that that every stitch of the decor I put together for this project cost me just over $50? I am so proud!
I love my readers! 
Thank you so much for being a part of all this!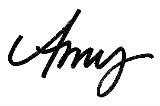 If You Liked This, You Might Also Be Interested In: