Sometimes it's the simplest ideas that are the most ingenious, and I've rounded up 12 such tips all in one handy place. These household ideas are sure to have you wondering, "Why didn't I think of that?" Enjoy!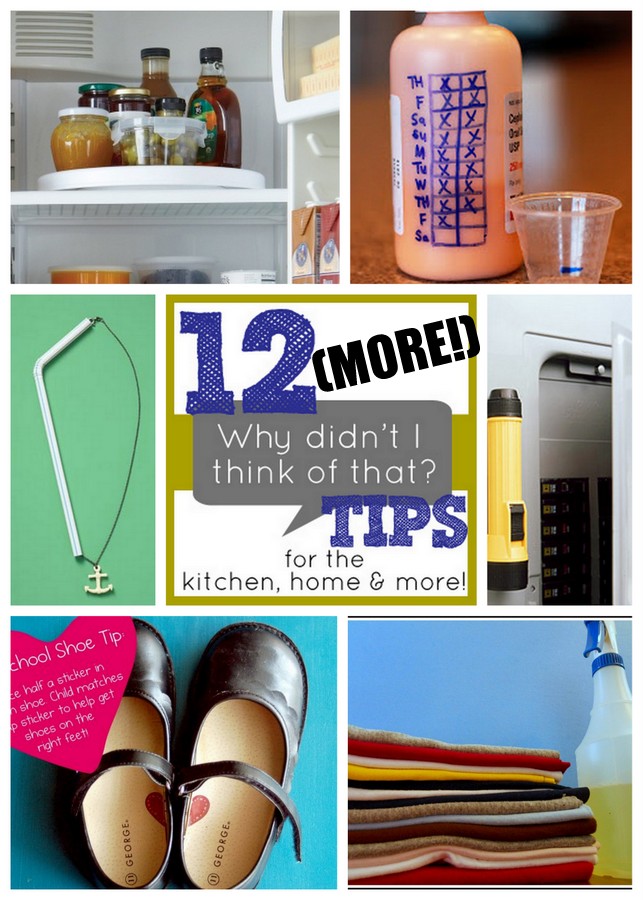 one.
Put a Dosage Checklist on Medicine Bottles @ Landee See, Landee Do
What a sanity saver for those rounds of antibiotics that never seem to end!
two.
Use Plastic Tubing to Tame Your Bobbins @ Sew Sweetness
When I came across this idea a couple of nights ago, I think I literally squealed with delight. What a smart, inexpensive idea to organize unwieldy bobbins!
three.
Revive Limp Celery in a Glass of Water
Did you know that limp celery can be crisped up again simply by cutting a slice off the root end and then submerging the cut end in a piece of cold water for an hour or two? I can credit my mom for showing me this little trick!
four.
Shred Chicken with a Stand Mixer @ Simply Healthy Family
I tried this little trick this week, and it worked like a charm! What a time-saver!
five.
Keep Brown Sugar Soft with a Slice of Bread
Another trick I learned from my uber-smart mom: Place a slice of bread in the container with your brown sugar to prevent it from hardening. This works every bit as well as the ceramic disks you can purchase at the store!
six.
Keep Necklaces from Tangling with Drinking Straws @ Real Simple
I wish I had learned this trick tens of tangled, mangled necklaces ago!
seven.
Put Stickers in Toddler Shoes for Easy Matching @ We Are THAT Family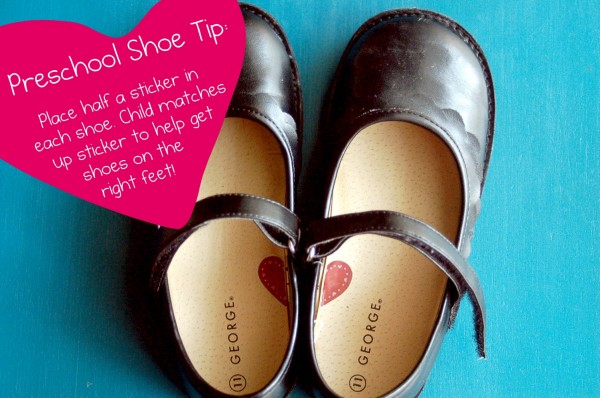 Seriously – wow! Why did this never occur to me before?
eight.
Make a "Can/Can't Play" Door Hanger @ Skip to My Lou
This idea even comes with a free printable to make your own! I love the idea of not having to be the "mean" mom who turns away eager friends at the door during homework or cleaning time.
nine.
Put a Flashlight by the Fuse Box @ Martha Stewart
So simple, it almost makes me feel silly I haven't already been doing this!
ten.
Clean Windows with Newspaper @ Apartment Therapy
There really is no better lint- and streak-free way to achieve glistening windows than with newspaper and a simple solution of vinegar and water.
eleven.
Make Cleaning Rags from Old T-Shirts @ Simple Organized Living
Another great green cleaning idea to minimize waste: instead of using countless paper towels for cleaning tasks, whip up a batch of these beauties.
twelve.
Organize the Fridge with a Turntable @ Martha Stewart
Eureka! After prettying up the outside of the fridge this week with my
magnetic frames,
I think I'll tackle the inside with this little trick this weekend.
***
Wanting even more inspiration? Be sure to also check out these other round-ups of "Why-Didn't-I-Think-of-That?" tips!
12 Why Didn't I Think of That Tips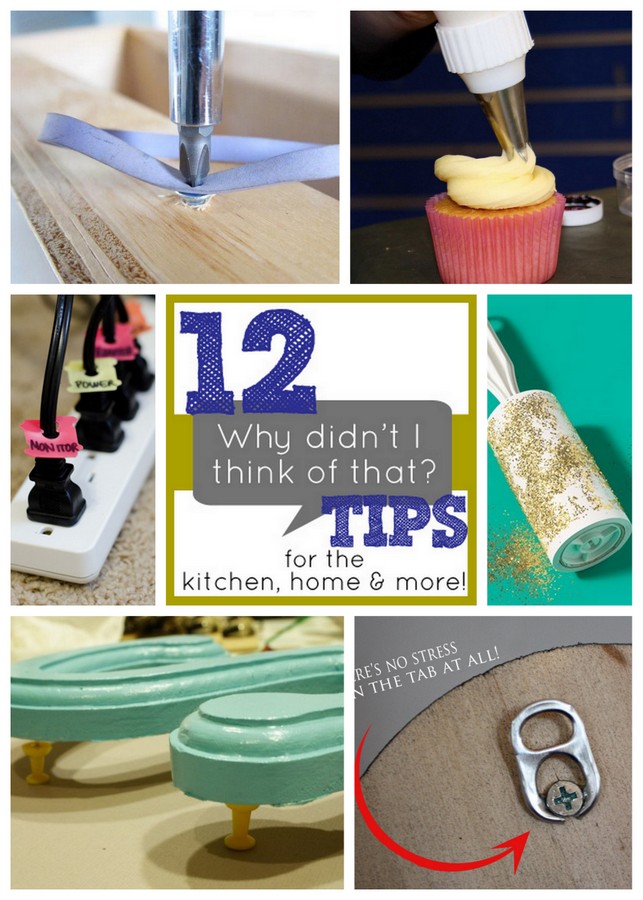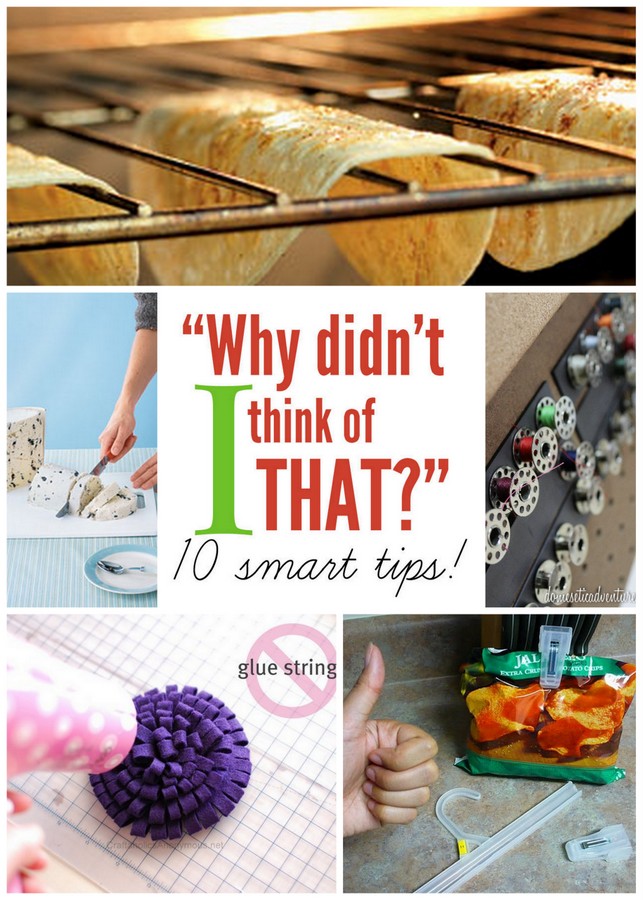 Having grown up in a home brimming with sewing notions and paintbrushes, Amy has a deep love for all things creative. On any given day, you'll find her knee-deep in her latest creative endeavor, with projects ranging from sewing and crafts to home decor and kid-friendly ideas. Amy believes that everyone, regardless of skill level or experience, possesses the ability to create something beautiful, and Positively Splendid was born of her passion for helping others harness their innate creative potential.