Those who follow me on the PS Facebook page might have seen me mention a couple of weeks ago that I have finally decided to stop drinking Diet Coke.
source
I know. That's crazy talk! I mean, I always used to say that if Diet Coke is my only vice, I'm doing pretty well, right?
Well, the problem is, I have started to see more and more articles and news stories recently debunking that entire theory. 
Let's pause for a second so I can add a disclaimer here: I am no expert on the purported effects of artificial sweeteners like those found in diet soda, nor am I 100%, absolutely confident of the effect (negative or otherwise) that drinking Diet Coke might ultimately have on my overall health and well-being. That being said, why take any chances? After doing a fair amount of reading, I have found numerous studies that suggest how unhealthy this stuff is for me (there is documentation of artificial sweeteners being linked to conditions ranging from Alzheimer's Disease and dimensia to obesity and diabetes), so I have opted to err on the side of caution and stop consuming it. 
At the start, I honestly discounted just how difficult quitting would be. I was only a self-described moderate Diet Coke drinker at my worst, consuming somewhere around three on the average day, or probably closer to four on the days when I indulged in fountain drinks while eating out. 
Somewhere in the midst of week one of quitting my habit, I was driving down the street, and there they stood: the famed Golden Arches, beckoning me to come in and indulge in my $1 Diet Coke fix. (Those were always my biggest downfall.)
source
At that moment, I caught myself thinking, "Really. It's only Diet Coke. Calorie-free! Maybe it won't hurt to just drink it every once in a while…"
Whoa, Amy. After I fought back the urge to throw caution to the wind and swing through the drive-though (go me!), it was then that I truly realized the scope of my Diet Coke habit, and just how hard it was going to be to kick it for good.
I assure you that my point in writing today isn't to preach the evils of artificial sweeteners. You can read more about them on your own and form your own conclusions. What I want to focus on today is sharing some of the things I've done to make it through the challenges I've encountered during these initial weeks (two solid weeks, to be exact!) without Diet Coke, to help any of you wanting to kick your own diet soda habit.
Tip #1
Get rid of all of the diet soda in your immediate vicinity.
This might seem obvious, but the more access you have to Diet Coke, the more likely you are to succumb to your cravings. There are times when doing this just isn't feasible, as when you work in an office setting where vending machines abound, or if someone else in your family is a diet soda drinker. Which leads to tip #2…
Tip #2
Enlist the support of family and friends.
If you and your significant other, roommate or best friend both have a diet soda habit, try to convince him or her to quit along with you. This will not only enable you to eliminate diet soda from your surroundings, ultimately greatly improving your chances of success, but it will also give you a great element of support to rely on when you inevitably experience a moment of weakness and want to give up. My hubby was very supportive from the get-go, as he had already stopped drinking any diet beverages well over a year ago and had been hounding me to follow suit ever since. (Smart guy!) 
source
Tip #3
Don't cut out caffeine cold turkey.
Because many diet sodas contain caffeine, I highly recommend finding a beverage to enjoy that will help compensate for the caffeine you'll be losing by not drinking them anymore. Once I stopped having my daily Diet Coke fix in the afternoon, I found myself literally cratering by about 4 pm. I'm not too proud to admit that as a busy mom of four kiddos, I do need a little caffeine pick-me-up in the afternoon! 
Suddenly decreasing caffeine consumption can cause all sorts of ugly side effects, ranging from irritability and fatigue to headaches. No fun at all! Now, instead of cracking open a can of Diet Coke when I hit the afternoon doldrums, I've started sipping on a cup of coffee or green tea.
source
Tip #4
Identify your diet soda triggers and do something to counter them. 
With just about any habit, there tend to be situations that trigger one to engage in the behavior. In the case of my Diet Coke habit, those triggers were riding in the car and fast food. I've always liked to grab a Diet Coke to take along to ball practices and appointments, and over time, I've gotten very used to always having something to sip while I'm on the road. I discovered naturally-flavored canned sparkling seltzer water from Kroger is a great alternative. It is still portable and convenient, and it still allows me the satisfaction of cracking open a can for something nice and fizzy.
When it comes to my fast food trigger, my solution is simple: I know eating fast food is one of my worst triggers, and I am trying to set myself up for success by avoiding it. Whereas I used to swing through the drive-through to pick up lunch (and a large Diet Coke!) once a week, we have started eating lunch prepared at home every day. Healthier eating is becoming an unintended consequence of quitting Diet Coke, which is absolutely fine by me!
Tip #5
Find new beverages to enjoy, and always have them on hand.
Quitting Diet Coke doesn't mean you will only be able to drink water for the rest of your life. It is admittedly challenging to find low-calorie, all-natural alternatives, but it can be done! I mentioned earlier that I have been sipping on green tea and coffee, and also sparkling seltzer water. If seltzer water on its own isn't palatable to you, liven it up with a healthy squeeze of fresh lime or lemon juice, or try using it to dilute all-natural fruit juices to make a yummy spritzer.
Needing some more beverage inspiration?
My sweet friend Kellie over at Nest of Posies has some delicious spritzer-making ideas. That coconut water is on my list for something to pick up during my next Target run.
Or how about some Peach and Mint Iced Tea…
***
Have you managed to kick a diet soda habit? Do you have any tips for success?
Thanks for stopping in!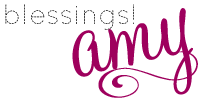 Having grown up in a home brimming with sewing notions and paintbrushes, Amy has a deep love for all things creative. On any given day, you'll find her knee-deep in her latest creative endeavor, with projects ranging from sewing and crafts to home decor and kid-friendly ideas. Amy believes that everyone, regardless of skill level or experience, possesses the ability to create something beautiful, and Positively Splendid was born of her passion for helping others harness their innate creative potential.