Today's post is brought to you by HP.
With summer upon us, road trip season is about to hit full swing. And let's face it: traveling in the car with kids–no matter how long or short the drive–can be a challenging prospect! The good news is, with just a bit of planning ahead, there are some easy, effective ways to minimize the sibling rivalry and cut down on the questions of, "Are we there yet?" Let me fill you in on all the details!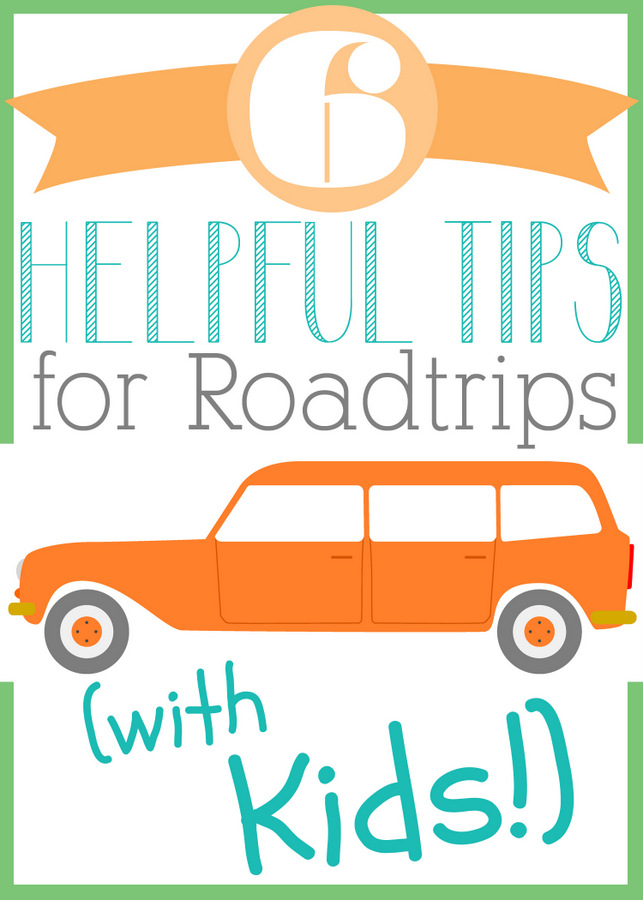 1. Plan ahead.
First things first: have a game plan. I am a list-maker by nature, and I have found that making a list of important items and tasks is imperative to ensuring a road trip goes well. With four young kids, packing can be truly daunting, so writing things down is absolutely imperative. I often start this process as much as a week before our departure to allow me the time to add items as I remember them. Some of the items I always jot down so that they aren't overlooked on loading day:
Kid's comfort objects like special stuffed animals or blankets
Medicine
First-Aid Kit
Computer, tablet and/or phone chargers
Entertainment kits (read below for more on this)
Pillows, blankets and other restful items
Snacks and beverages (more information below for my road trip snack "system")
One of my favorite things about my HP Envy 5530 printer is that it has given me access to an amazing array of free printables through my free HP Connected account.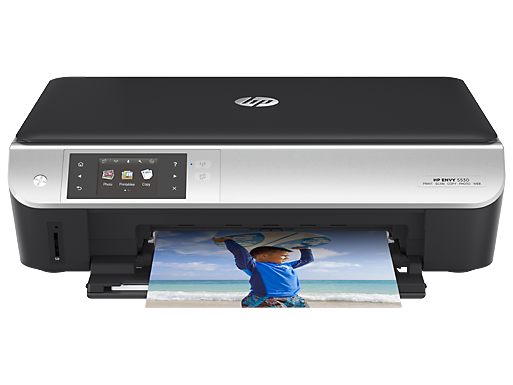 With the click of a button, I can select to print any number of useful printables, including the Busy Moms Weekly, a handy checklist that is perfect for documenting my checklist. I love that I can simply print these forms directly from my printer, and I can even schedule them from my HP Connected account to print automatically. One less thing to think about!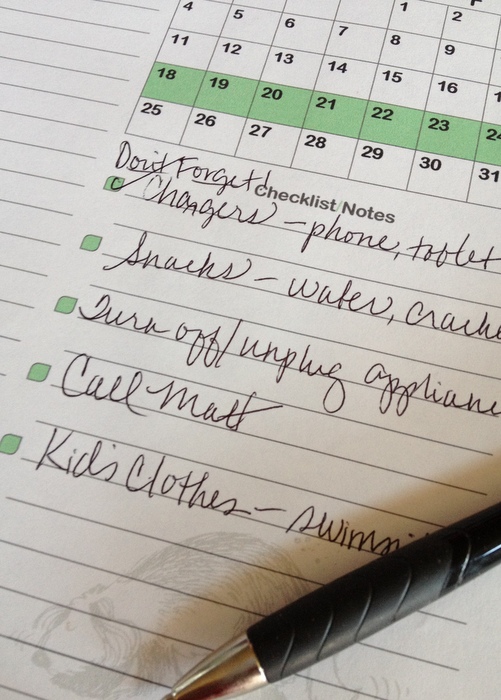 2. Ready your vehicle for the journey.
A week or so before departure, enlist the kids' help to clean out the inside of the car to ready it for the road. If the vehicle is in need of a oil change or other service, now is the time to take it in to ensure you arrive to your destination without any car issues. It's also a good idea to check tire pressure and air up the tires accordingly.
3. Use technology as your secret weapon.
When it comes to making long trips as easy as possible, portable devices like laptops and tablets are absolutely invaluable. The key to making technology work for you on roadtrips: be prepared. Make sure devices are fully charged, and make sure all of the apps, movies, games and other items you'll want to use along the way are ready to go. For our family, trips wouldn't be possible without the HP Pavilion x360, which combines the portability and convenience of a tablet with the functionality or a laptop.
We can load it with apps, games, books and movies to help make the miles pass more quickly, and once we arrive at our destination, we can use it to stay connected with friends and family while we're away. It really is the best of both worlds!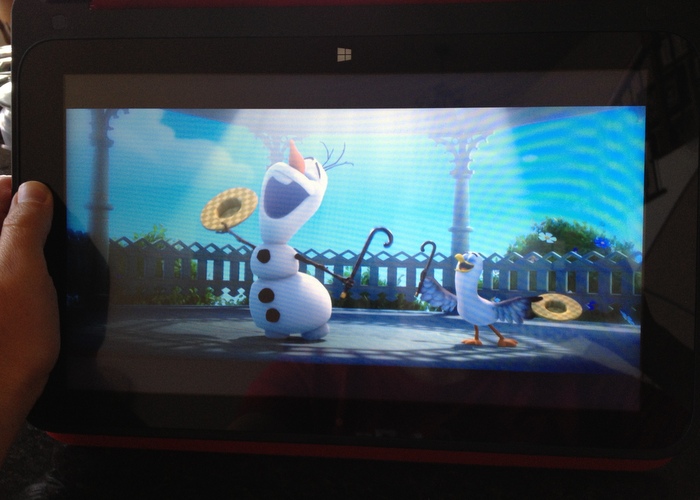 4. Put together entertainment "kits" for children.
Making sure kids have activities to keep them entertaining during the time in the car is crucial when it comes to a road trip going smoothly. I always put together little activity bags for each child before a trip, including a variety of entertaining items that I know they will enjoy. When it comes to fun activities, the HP Connected interface offers a plethora of printable learning activities, games, puzzles, coloring sheet and other fun items that are perfect for this purpose. My son loves the paper planes and sudoku, while my daughters love the origami. The Highlights and Crayola activity sheets are lots of fun, too, and many of them can be accessed and printed directly from the printer itself. So handy!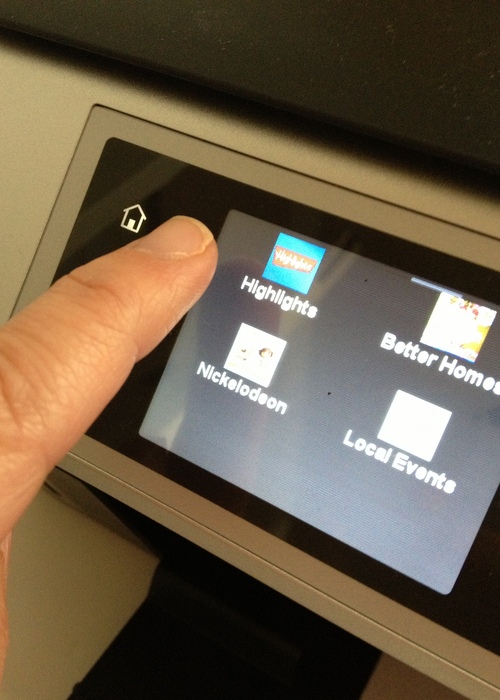 Once everything is printed, package the items up in a tote (you can purchase these inexpensively at any craft store) along with markers (which I use instead of crayons to avoid melting messes), a flat surface for writing (a small cookie sheet works well), a deck of cards, favorite books, and other age-appropriate items. Voila! An instead supply of entertainment to last for hundreds of miles.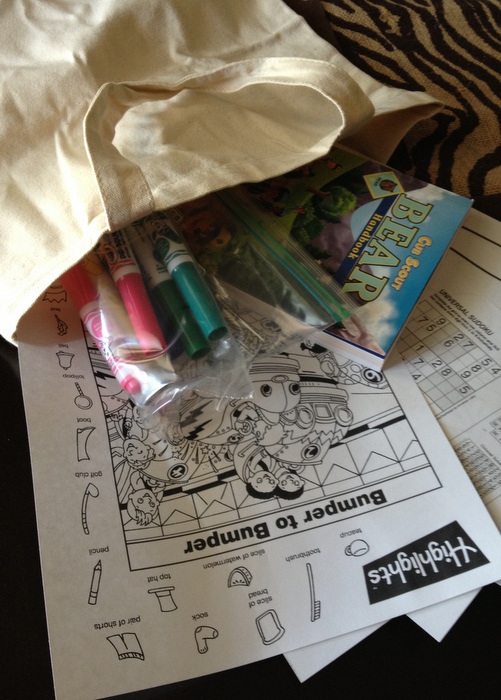 5. Prepare snacks beforehand.
For our family, road trips almost invariably lead to tummy aches after stops at gas stations and truck stops result in too much junk food being purchased and consumed. Nothing can spoil a trip more than feeling sick when you reach your destination! For this reason, I have started prepping and packing healthy snacks before we ever leave home. Easy-to-serve snacks packaged in individual servings are best here, and I like to package my own in snack-sized zip-top bags to cut costs. Some of our favorites are Goldfish crackers, pretzels, granola bars and apples, along with juice pouches and bottled water. Word to the wise: stay away from anything that might melt (such as chocolate) as you plan and pack your snacks.
6. For early trips, load the car the night before.
No matter how organized, attempting to load an entire car with all of the necessary supplies in the wee hours of the morning will almost always result in important items being left behind. When possible, pack and prep many items the car the night before (it is wise avoid packing any valuables until the day of) to make loading and leaving as easy as possible. Once packed, make sure to park the car in a safe spot overnight, such as a garage, and lock the doors securely.
With just a bit of prep work and the right tools and technology, the time spent on the road during your summer family vacations can not only be tolerable, but downright enjoyable! Wishing you a safe and happy summer road trip season!
Disclosure: I received compensation for this post from HP in the form of free product and other goods. All ideas and opinions are entirely my own.
Having grown up in a home brimming with sewing notions and paintbrushes, Amy has a deep love for all things creative. On any given day, you'll find her knee-deep in her latest creative endeavor, with projects ranging from sewing and crafts to home decor and kid-friendly ideas. Amy believes that everyone, regardless of skill level or experience, possesses the ability to create something beautiful, and Positively Splendid was born of her passion for helping others harness their innate creative potential.