Whew. For some reason, this week was an absolute blur. It's not like I've had too terribly much more to get done than is par for the course around here, but it has seemed like I have struggled to keep all of the balls in the air that I am usually so adept at juggling. Do y'all ever have weeks like that?
There was this mane to attempt taming…
And this giddy little boy to keep entertained in all of the glorious sunshine…
Wednesday night was intense, with a tornado that blew through just south of here and for a few (long) minutes looked as though it were barrelling right toward our front doorstep. We all hunkered down in the kids' bathroom, which, for better or worse, is our safest bet in situations like that one. The kiddos found it quite funny to be in the tub with their clothes on, and it was so incredible to see that even in the midst of such a storm, they never gave their safety a second thought with Mama and Daddy nearby. I am so thankful for the lessons in faith I can learn from the example set by my precious children!
Late in the week, my kitchen was taken over by yummy scenes like these as I prepared to serve as co-hostess for a little shower for a friend whose darling baby girl was born in January…
I was as pleased as could be with how everything came together! A marvelous time was had by all, and the bird theme came together very "tweetly." 😉 Be sure to stay tuned for more details.
I love Daylight Savings Time, but I just hate coping with the loss of an hour. Isn't it amazing what a monkey wrench sixty little minutes can throw in the groove of a well-oiled machine that is a family with three small children? Are we the only ones this seems to sideline for at least a couple of days? Something tells me we might have over-sleeping issues to contend with tomorrow morning. 😉
Oh! And before I forget, this week's menu…
Sunday – Roast Chicken and Broccoli Rice Pilaf
Wednesday – Cabbage Rolls
Thursday – Risotto with Peas
Friday – Pizza
Saturday – Paella
Night-night!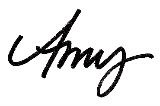 Having grown up in a home brimming with sewing notions and paintbrushes, Amy has a deep love for all things creative. On any given day, you'll find her knee-deep in her latest creative endeavor, with projects ranging from sewing and crafts to home decor and kid-friendly ideas. Amy believes that everyone, regardless of skill level or experience, possesses the ability to create something beautiful, and Positively Splendid was born of her passion for helping others harness their innate creative potential.