Ready or not, back to school time is almost upon us! (Or, as is the case here in middle Tennessee, it is already here!) Today I'm sharing the full how-to for the fun apple cupcakes I made to send with my daughter to school for her first day of kindergarten last week, which were inspired by these
apple cupcakes from Martha Stewart.
 With red frosting, green leaves and a brown stem, these little guys really do look like a red apple, and when you cut into them, they even contain chocolate chip "seeds" in their center.
They were so easy to make…let me show you how to do it!
For this project, you will need…
1 white cake mix, prepared according to the package directions (or your own white cake recipe, if you're feeling ambitious)
Red cupcake liners
Mini chocolate chips
Flour
1 can white frosting (or one recipe of your favorite white frosting)
Red gel food coloring
Tootsie Rolls
Green Fruit Roll-Ups
Place the cupcake liners in your cupcake pans. Spoon enough prepared batter to fill about the bottom third of each liner. 
Measure approximately 1 tablespoon of flour into a small bowl. Toss 3 tablespoons or so of the mini chocolate chips with the flour, so that they are evenly coated.*
*Note: It might not be necessary to toss the chocolate chips with the flour before spooning them on top of the batter. I did this to help ensure they didn't sink or rise to the surface while baking, much like I toss blueberries in a bit of flour to keep them evenly distributed in my blueberry muffins.
Spoon a small amount of chocolate chips onto the center of the cupcake batter before topping each one off with the remaining batter, filling each one about 2/3 full. Pop into your heated oven and bake according to your cake mix package directions.
While the cupcakes are baking, use kitchen shears to cut leaves from your green Fruit Roll-Ups. You will need two leaves per cupcake. Cut your Tootsie Rolls into quarters lengthwise to create apple "stems."
Allow your cupcakes to cool completely, then mix your frosting with the red fool coloring. It takes a ton of red food coloring to create a vivid red color instead of bright pink. I'll add more the next time I make these! Frost each cupcake with the red frosting.
Pinch one of the bottom corners together on each of your leaves, as shown.
Press two leaves on top of each of your frosting cupcakes, and then finish with one of your Tootsie Roll stems.
I just love that these cupcakes have a little surprise at the center: chocolate "seeds"!
These would be perfect as a back-to-school treat, but they would also be fun for teacher appreciation days. There are so many options!
Thanks so much for making me a part of your day.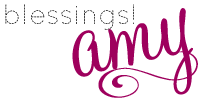 Having grown up in a home brimming with sewing notions and paintbrushes, Amy has a deep love for all things creative. On any given day, you'll find her knee-deep in her latest creative endeavor, with projects ranging from sewing and crafts to home decor and kid-friendly ideas. Amy believes that everyone, regardless of skill level or experience, possesses the ability to create something beautiful, and Positively Splendid was born of her passion for helping others harness their innate creative potential.