Of the many stages to look forward to with my babies, I have absolutely loved the process of introducing each of them to solid foods, meticulously divvying out the various cereals, vegetables and fruits one at a time, methodically giving each child a few days with each new item to adjust to the new flavors before moving on to the next tasty treat. Watching their little eyes light up when a flavor hits their tongue that they particularly like (for Jack, that was sweet potatoes; for Boo, bananas), and watching their noses wrinkle when they experience something they'd rather not have a second helping of (for Jack, this honestly never happened that I can remember; for Boo, it happened about every time I tried to entice her with a bowl of veggies!).
My family loves food. We bond over it. We shop for it together; its preparation is an experience we all enjoy. It just makes sense, then, that I would opt to prepare the majority of the purees for my little ones. I have taken genuine pleasure in preparing baby food myself, and with the help of just a few key tools, it is honestly a simple and wholly gratifying experience. And, contrary to what you might fear, it really doesn't take much of a time investment. Interested in giving it a shot? Read on!
Now, the following items are by no means a requirement, per se, for making baby food on your own, but I'll be honest: I don't know how I'd get by without them. With a little ingenuity, though, you might be able to find something at your disposal to use instead that works just as well!
1

A steaming apparatus of some sort
Steaming foods is the absolute best way to retain all of the those important vitamins and ensure they make it into baby's tummy and aren't lost as they leach out into boiling water. There are admittedly some veggies for which I have found steaming to be the inferior option (sweet peas are one that immediately comes to mind), but for the most part, when steaming is possible, I choose that method of preparation. I absolutely love my asparagus steamer like this one for this purpose. It is just the right size to accomodate the relatively small amount of food I am typically preparing for each batch, and the holes on the basket are very small, so there is no chance of any morsels escaping to the water below. We actually received this steamer as a gag gift when we married (long story), but it has turned out to be one of the most well-used tools in our kitchen arsenal!
2 A good food processor (or blender)
Hang out here long enough and you'll see that of any of my various kitchen gadgets, the one I'd be the most loathe to live without would probably by my food processor. I use it for everything from pastry and pizza doughs to soups and sauces, and it is the perfect companion to anyone interested in making their own baby food. I have known plenty of folks who have found a blender to yield terrific results, though, so don't feel like you have to have a processor to get the job done.
3 Ice cube trays
I have seen items in specialty catalogs that are intended solely for freezing baby food purees, but plain-Jane ice cube trays have always done the trick for me! By freezing in these individual portions, you can easily choose the amount of each food you wish to heat and serve. Look for trays that yield about 1-ounce cubes to make calculating serving sizes especially easy.
4 Zip-top bags
For ease of storage, I have found this to be the best option, by far. They enable you to label each item with its name and date of preparation, and it is super helpful to be able to see into each bag so you know exactly what you're reaching for, and when you're running low and need to prepare more. Word to the wise: it's obviously purely up to personal preference, but I find the types of bags with the sliding closure to be particularly nice, because they make it possible to take out and portion and then reclose the bag one-handed (or almost so), all while holding a hungry baby on your hip. 🙂
5 A microwave
Thawing purees at room temperature or in the fridge is always an option, but let's face it: when feeding little ones, time is almost always of the essence. Heating the individual portions on low power for a minute or two will defrost the purees and heat just the right amount. Remember, most babies actually prefer to eat foods served at room temperature, so there is no need to heat excessively!
In introducing various foods to my babies, I have always gone in a particular order.
Cereals
Rice cereal
Barley cereal
Oatmeal
Vegetables
Yellow (including winter/summer squash)
Orange (including carrots, sweet potatoes)
Green (including peas, green beans)
Fruits
I don't tend to stick to a particular order here, but I do introduce the fruits last to ensure that each child develops a taste for the often less-appealing vegetables before I show them that sweet stuff tastes really, really good. 😉
About three weeks ago, I started preparing vegetable purees to have at the ready once I get Tink started on solids. (My plan is to get her started on cereal this week, moving on to veggies in the next week or two.) To prepare a supply of butternut squash, sweet potatoes, carrots, peas and green beans (my go-to repertoire for the introduction of vegetables), it took me only a couple of hours on a weekday afternoon (not counting the time it took to freeze in individual portions). Not too shabby!
The methods I use for preparing the different vegetables are actually all pretty similar. After each puree is made, I spoon the puree into ice cube trays and freeze in individual portions. There is no need to add any seasoning (salt or otherwise) to these purees. They will be plenty flavorful for baby's inexperienced palate!
(Note: The consistency you strive for in making each puree (thin or thick) will depend on the age of the child and their prior eating experience. As a basis of comparison, think of Stage 1/2 versus Stage 3 foods.)
 Green beans
Sweet potatoes
For sweet potatoes, scrub the potatoes thoroughly and pierce with a fork. Wrap in foil and bake at 350 degrees for about one hour, or until tender. Scrape pulp from potato skins, and prepare per the instructions for butternut squash above.
Carrots
I like to use pre-washed baby carrots. Place 2-3 generous handfuls of baby carrots in a steamer basket, and steam for approximately 10-12 minutes, or until very tender. (Reserve steaming liquid.) Place carrots in bowl of food processor or blender and puree until desired consistency is reached, adding cooking liquid as necessary.
Once baby is introduced to a few introductory foods, it is fun to play around with preparing a variety of different purees with everything from asparagus to zucchini. The sky is really the limit.
Stay tuned for another how-to post in the next little bit for how to prepare your own fruit purees in a similar fashion!
As always, please don't hesitate to contact me with any questions you might have.
Bon appetit!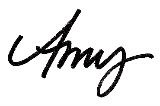 I'll be linking this to all of
my favorite parties!
Having grown up in a home brimming with sewing notions and paintbrushes, Amy has a deep love for all things creative. On any given day, you'll find her knee-deep in her latest creative endeavor, with projects ranging from sewing and crafts to home decor and kid-friendly ideas. Amy believes that everyone, regardless of skill level or experience, possesses the ability to create something beautiful, and Positively Splendid was born of her passion for helping others harness their innate creative potential.