There are a few go-to recipes every cook should have in his or her arsenal. Meatloaf, biscuits, and brownies are a few that immediately come to mind. Today's recipe is another I would certainly include in that list: Pound Cake.
This pound cake recipe is the one I ate throughout my childhood and the same one I always make for my own family today. When it comes to strawberry shortcake in our family, honestly nothing else will do! Truly, there really is no better vehicle for showcasing the spring berries that are popping up now in grocery stores than a slice of this cake and a healthy dollop of freshly whipped cream.
The magic ingredient here? Buttermilk! It lends an airiness to the crumb of this cake that will have you clamoring for just one. more. bite.
Old-Fashioned Buttermilk Pound Cake
1/2 cup butter, softened
1/2 cup shortening
2 cups sugar
4 eggs
1/2 teaspoon baking soda
1 cup buttermilk
3 cups all-purpose flour
1/8 teaspoon salt
2 teaspoons vanilla extract
1 teaspoon almond extract
Preheat oven to 350 degrees.
Cream butter and shortening together with an electric mixer; gradually add sugar, beating well at medium speed. Add eggs, one at a time, beating after each addition. Dissolve baking soda in buttermilk. Combine flour and salt; add to creamed mixture alternately with buttermilk mixture, beginning and ending with flour mixture, mixing just until blended after each addition. Stir in flavorings. Pour batter into a greased and floured 10-inch tube pan or Bundt pan. Bake for 1 hour, or until toothpick inserted into center of cake comes out clean. Cool in pan 10-15 minutes; remove from pan, and let cool completely on wire rack.
***
Did you enjoy this post? I would love for you to add it to Pinterest! Do so easily by clicking on the link below. 
Pin It
Grab a pint of berries and bake a cake to enjoy with your family this week!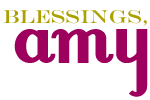 P.S. I have had numerous readers ask about the plate pictured in the photo here, and it is actually a decorative plate (the same one pictured in my Valentine mantel, actually!) that we received as a wedding gift eons ago. It was manufactured by a company called Midwest of Cannon Falls.
If You Liked This, You Might Also Be Interested In: