Life is hectic. Funds are short. So any time I can find ways to streamline the creative process, I am beyond thrilled. Today I'm going to share with you a couple of tricks I've been utilizing of late in my sewing projects. One is a shortcut, and the other is a way to create a faux, no-serger-required "rolled" hem.
Tip #1: Fuss-Free Ruffles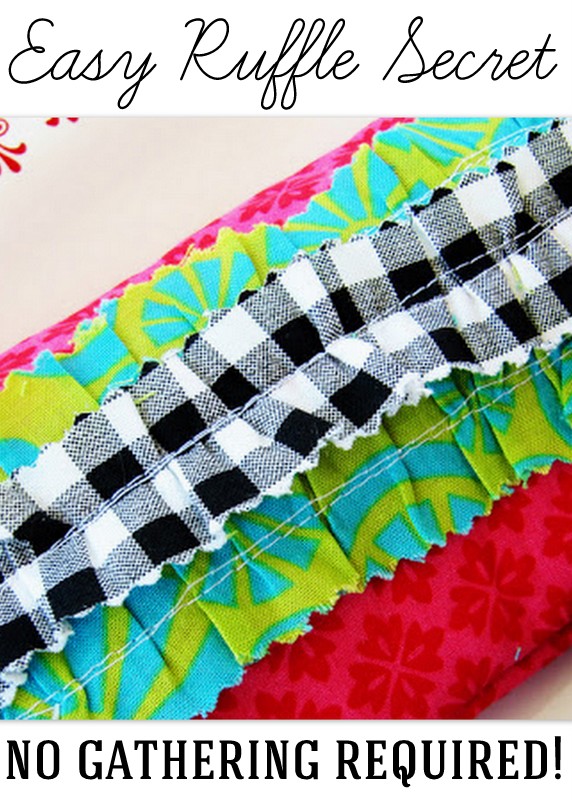 Gathering stitches. Zig-zag stitches and dental floss. When it comes to creating ruffles for projects, there are a number of different techniques out there, but all of them have one thing in common: they require time I sometimes frankly don't have at my disposal. Imagine my delight, then, when I came across this post a while back on Girl. Inspired. (I totally *love* her blog, by the way.) Aren't those party hats adorable? And don't those little ruffles make them truly special? When I saw how she did those ruffles in a way that used only the stitching power of her machine, I was truly inspired. Clever, clever!
The whole process couldn't be simpler…
Cut strips of fabric to your desired width.
Set your machine's tension to its highest setting and the stitch length to the longest possible length.
Stitch down the center of the strips. They will magically ruffle as you go!
Admittedly, this technique probably wouldn't be ideal for garment construction, because adjusting the ruffles as needed might be a challenge. However, for little projects where precision isn't of the utmost importance, I will be doing ruffles in this manner from here on out. Thanks, Stef!
Tip #2: Faux Rolled Hems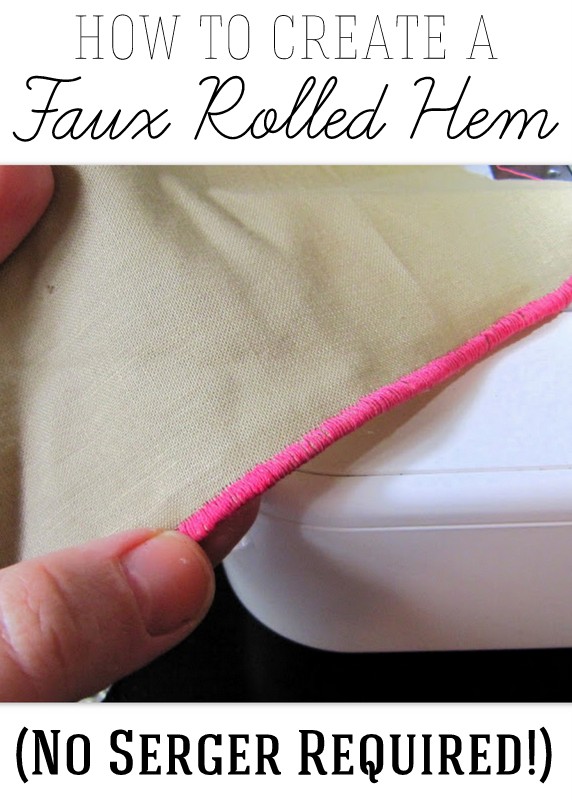 Using a serger to finish raw edges with a rolled hem is a true sewing time-saver. What to do, though, when you don't have a serger? The answer: the Satinedge Foot made by Creative Feet.
Once you have purchased your foot, read up on how to attach it to your machine in the instruction booklet that comes with your foot. The booklet will also detail how to adjust the little bar on the inside of your foot to enable you to stitch exactly along the outer edge of your fabric. (The Satinedge foot is very similar to an overcast foot that comes with many sewing machines, but after experimenting with my overcast foot, I found the Satinedge Foot to provide a much better result.)
Once you've installed the foot on your machine, creating a rolled hem is as easy as stitching any standard zig-zag stitch:
Line up the inner bar of the foot precisely with the unfinished edge of the fabric.
On your machine's zig-zag setting, set the stitch width to 5 mm and the length to .2 mm and the thread tension to about 2. Allow the foot to guide the fabric through as you stitch along the edge of the fabric. It might be necessary to pull just a bit on the back end of the fabric to ensure it glides through evenly as you sew.
The result isn't precisely what you get with a serger, but it is a nice variation of the same concept. I would say the main drawback to this method is that it can be very time consuming, but if you are working with relatively short lengths of fabric, the increased sewing time will most likely be balanced by the time you save not having to iron and then hem your edges.
For even more great sewing tips, be sure to check out these posts from the PS archives:
5 Simple Tips to Improve Your Sewing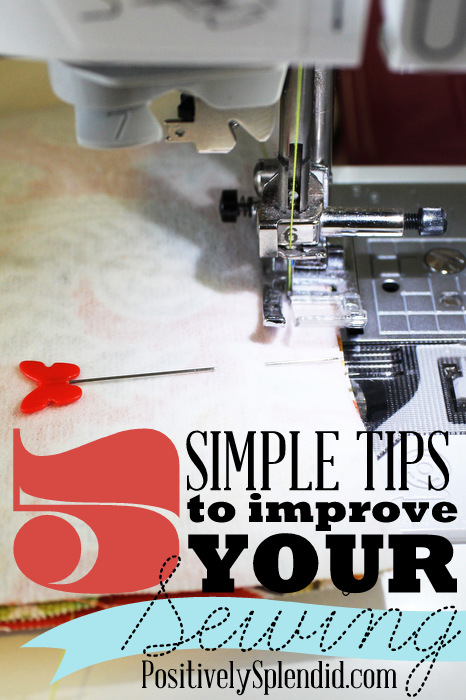 7 Time-Saving Sewing Tips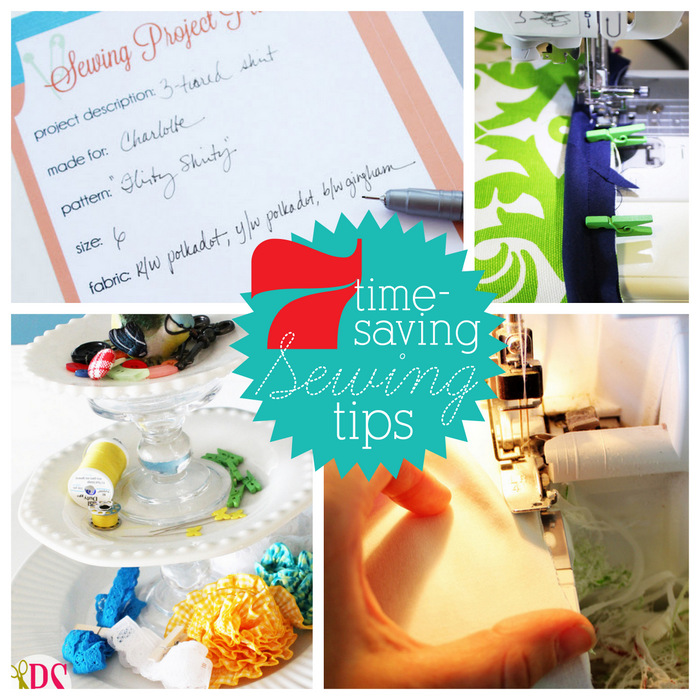 Having grown up in a home brimming with sewing notions and paintbrushes, Amy has a deep love for all things creative. On any given day, you'll find her knee-deep in her latest creative endeavor, with projects ranging from sewing and crafts to home decor and kid-friendly ideas. Amy believes that everyone, regardless of skill level or experience, possesses the ability to create something beautiful, and Positively Splendid was born of her passion for helping others harness their innate creative potential.