Thank you so much for bearing with me as I've gotten my act together in putting together this tutorial! We are going on snow day 3 here in our neck of the woods, something we never dealt with in Little Rock. People keep assuring me that it's never like this in the winter here, but I am starting to have the sneaking suspicion those same folks might work for the local chamber of commerce. 😉
In case you missed it, here is my blurb from the post on SYTYC last week…
While I was out Christmas shopping last week, I saw a woman standing in line who was wearing one of the most unique scarves I've seen in a long while: a pieced series of funky flowers that looked to be made of felted wool. I immediately fell in love with it, and I knew I would have to try my hand at creating my own version.
I love the look and feel of wool felt, but it can sometimes be hard to come by, and it tends to be rather pricey. To make this particular scarf, though, I knew no other medium would do. Did you know that you can easily create your own wool felt for pennies on the dollar? That is exactly what I did here, using a few clothing items I found on the 99-cent rack at my local thrift store. I would love to share with you exactly how I did it. And for the sewing novices out there, you'll be thrilled to hear that if you can cut circles and tie knots, you have all the skills required to tackle this project!
All set? Let's get started!
For this project, you will need…
2-3 wool sweaters (at least 60% wool by content; be sure to look at your labels!)
1/16″ satin ribbon (depending upon the length of your scarf, you might need two spools)
An embroidery needle (make sure the eye is big enough to accommodate your ribbon)
Shears
A 2-inch circle template (I actually used my 2-inch biscuit cutter)
Washable ink marker
step
1
/
felt your sweaters
    Toss your sweaters into your machine without any detergent, and launder them on hot. When I said felting couldn't be simpler, I meant it: once your sweaters come out of the wash, the amazing felt transformation will be complete. Now, if you still want a bit more felting to occur, toss the wet sweaters into your dryer (sans a dryer sheet) and dry on the hottest setting. Otherwise, lay your sweaters flat to dry completely.
step
2
/
cut your circles
    Take your circle template, and use it to trace circles onto your dry felted sweaters.  The number of circles you need will depend on your desired finished length for your scarf. You will need 5 circles per flower. My finished scarf was 21 flowers long, so I needed 105 total circles. Once you're done tracing circles, use a sharp pair of shears to cut them out.
step
3
/
assemble your flowers
    For each flower, take 5 of the circles you cut out in step 2. Thread your embroidery needle with your ribbon, leaving one end the ribbon uncut from the roll. (I found this helped minimize the amount of wasted ribbon.) Fold 4 of your circles in half (like a taco), and stack them together. Insert your threaded needle through one of the pointed ends of your stack, and pull the ribbon through, as shown. Now, take your remaining circle, and thread the needle through the bottom edge
from the back.
You should now have a connected row of 4 joined folded circles and 1 unfolded circle.
step
4
/
finish your flowers
    Unthread your embroidery needle, and slide your row of joined circles down the length of your ribbon, toward the cut end, leaving a 4-inch tail. Now, snip the other end of your ribbon from the roll, so a tail of 4 inches remains on that side as well. Thread this end of the ribbon (the end you just cut from the ribbon roll) through your embroidery needle. Remember that unfolded circle you joined to your row in step 3? You are now going to thread your needle up through the back of that circle, about 3/4-inch away from the point where the other strand of ribbon comes through. You should now have two ribbon tails coming through the front of that unfolded circle. Now, tighten those tails, making sure the circle folds in half like the others as you tighten. (You might need to tuck the point of that circle down inside the center of the flower with your finger to ensure it folds properly.) Tie the tails in a
very
tight knot, knotting at least 3 times to ensure it stays secure. You have completed one flower! Now, repeat steps 3 and 4 to complete the rest of your flowers for your scarf.
step
5
/
assemble your scarf
 (Because this step is a bit difficult to describe in words, I opted to do a video to show the process. See below.)
 Line up your completed flowers in your desired configuration. To join each flower to the next, you will use 2 tied off ribbon loops through their adjoining petals. To do this, stagger the petals of two flowers so one petal of one flower is tucked neatly between two petals of the other. Thread your ribbon onto your embroidery needle, leaving the end uncut from the roll. Stitch the ribbon down and then back up through one of the inside joining points of your petals; trim your ribbon from the roll, leaving two approximately 3-inch tails on either side. Tie these tails in knots securely, as you did when you assembled your flowers. Now, rotate your flowers slightly so the next petal on your first flower can be nestled between the next two petals on your second flower. Stitch through the inside joining points of these flowers and secure with knots as you did before. Repeat these steps to connect your flowers until your scarf is the desired length. 
All done!
Suffice it to say, the shots I have of myself modeling this project are a bit, ahem, lacking. It is very difficult having a picture taken of oneself in a scarf while also leaving your identity a mystery (all of the SYTYC projects are anonymous until after voting has ended). The next two will show you how hard pressed I was to find a decent shot. I think giving Mr. Splendid a directive to take pictures of "just my chest" was my first mistake. 😉 The next was choosing to wear the rattiest looking black shirt in my closet. Geesh!



Project notes…




I actually used a pair of wool blend slacks for the grey herringbone flowers in my scarf. Think outside the box when it comes to materials! I think creating frayed versions of these flowers with quilting cotton would be darling!




I can't stress enough the importance of tying very tight knots! I learned that the hard way after a couple of my flowers initially fell off the end of my scarf. Whoops!




***




As always, please don't hesitate to let me know if you have any questions at all! And, if you haven't already, I would truly appreciate it if you could head over to fill out the reader survey I posted yesterday. Thank you so much to those of you who have already done so. I have already garnered so much invaluable insight from reading through them!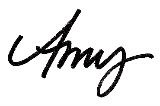 Linking this to…


If you enjoyed this post, subscribe to Positively Splendid 
to receive updates, and join us on Facebook and Twitter!





Having grown up in a home brimming with sewing notions and paintbrushes, Amy has a deep love for all things creative. On any given day, you'll find her knee-deep in her latest creative endeavor, with projects ranging from sewing and crafts to home decor and kid-friendly ideas. Amy believes that everyone, regardless of skill level or experience, possesses the ability to create something beautiful, and Positively Splendid was born of her passion for helping others harness their innate creative potential.