Few things can rival freshly baked sweet bread, warm from the oven. And when you roll it up with a luscious cream cheese filling and cover it with a warm vanilla glaze, the result it out-of-this-world delicious. This Cream Cheese-Filled Sweet Bread is a tradition each Christmas morning in our family. Why not bake some this Christmas to start a new tradition of your own?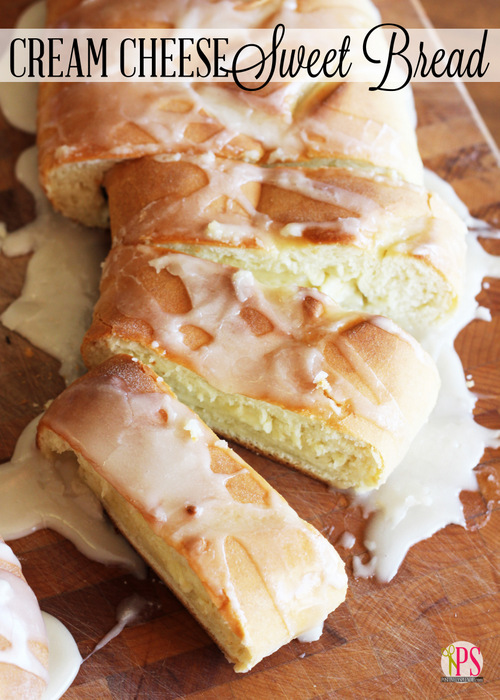 Cream Cheese-Filled Sweet Bread
1 (8-ounce) container sour cream (not reduced fat)
1/2 cup sugar
1/2 cup butter
1 teaspoon salt
2 packages dry yeast (4 1/2 teaspoons)
1/2 cup warm water (105-115 degrees)
2 eggs, beaten
4 cups all-purpose flour
Filling (recipe follows)
Glaze (recipe follows)
Combine sour cream, sugar, butter, and salt in a saucepan; heat until butter melts. Cool to 105-115 degrees. Dissolve yeast in warm water in the bowl of an electric stand mixer or a large bowl; allow to bloom for 5 minutes. Stir in sour cream mixture and eggs. Using your mixer's paddle attachment, gradually stir in flour. (The resulting dough will be sticky.) Cover dough tightly, and refrigerate for at least 8 hours.
Divide dough into 4 equal portions. Turn each portion onto a heavily floured surface, and knead 4 or 5 times. Roll each portion into a 12- x 8-inch rectangle. Spread one-fourth of the filling over each rectangle, leaving a 1/2-inch margin around the edges. Fold in each of the short sides, and then carefully roll up dough jellyroll fashion, starting at long side. Pinch the seam and ends to seal. Place loaves, seam side down, on greased baking sheets. Use a sharp knife or kitchen shears to make 6 equally spaced x-shaped cuts across the top o each loaf.
Cover the loaves and let rise for for 1 hour, or until doubled in bulk. Bake at 375 for 15-20 minutes. Drizzle loaves with glaze while warm.
Filling
2 (8-ounce) packages cream cheese, softened
3/4 cup sugar
1 egg, beaten
2 teaspoons vanilla extract
Combine all ingredients in the bowl of an electric stand mixer. Stir to combine.
Glaze
2 cups powdered sugar
1/4 cup milk
2 teaspoons vanilla extract
Place all ingredients in a medium-sized bowl; whisk together to combine.
Because this recipe yields four generously sized loaves, you can save two for your family and give two away. These make a gorgeous gift when wrapped in parchment paper and tied with a pretty ribbon!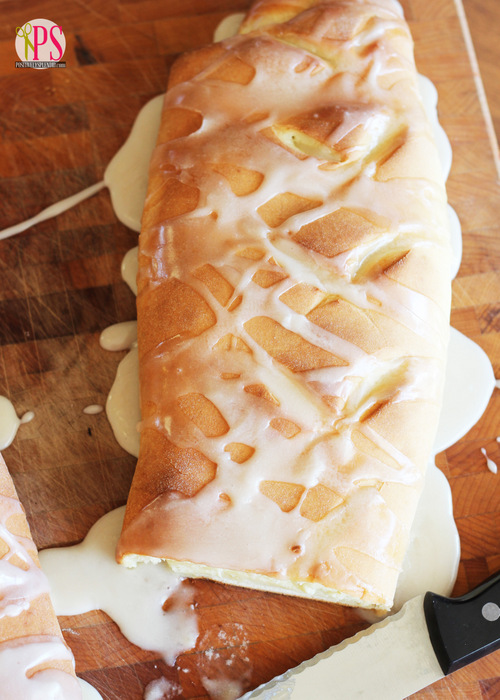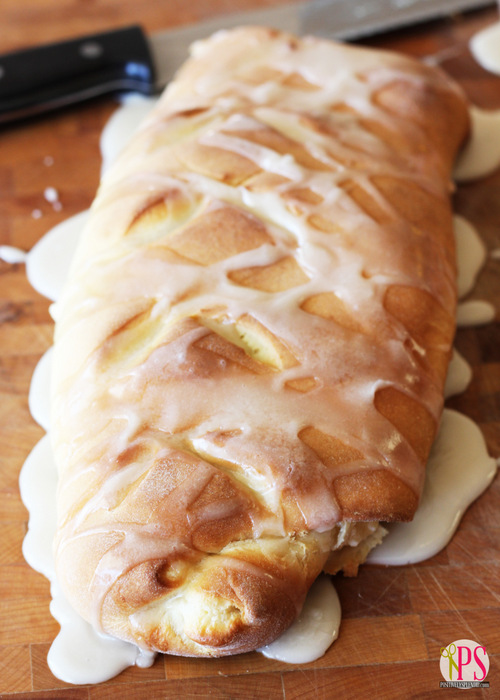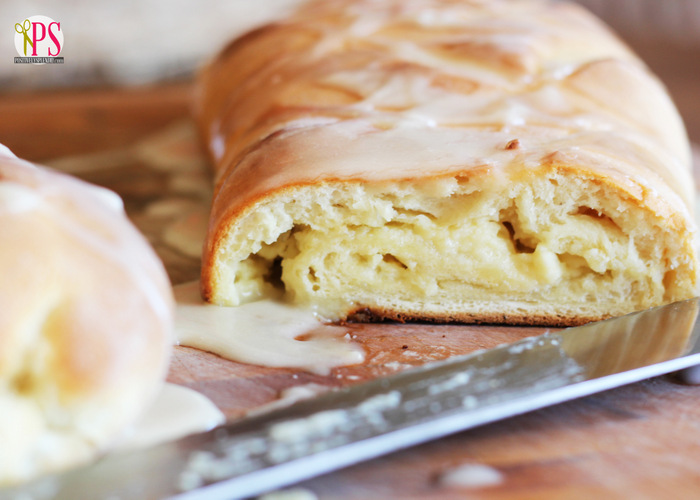 Looking for even more delicious recipes to add your your repertoire? Check out these other tasty treats from the PS archives!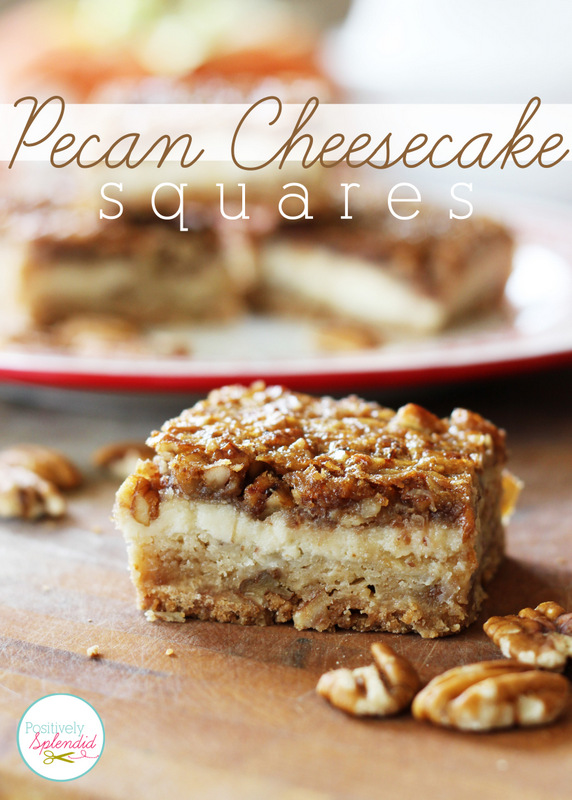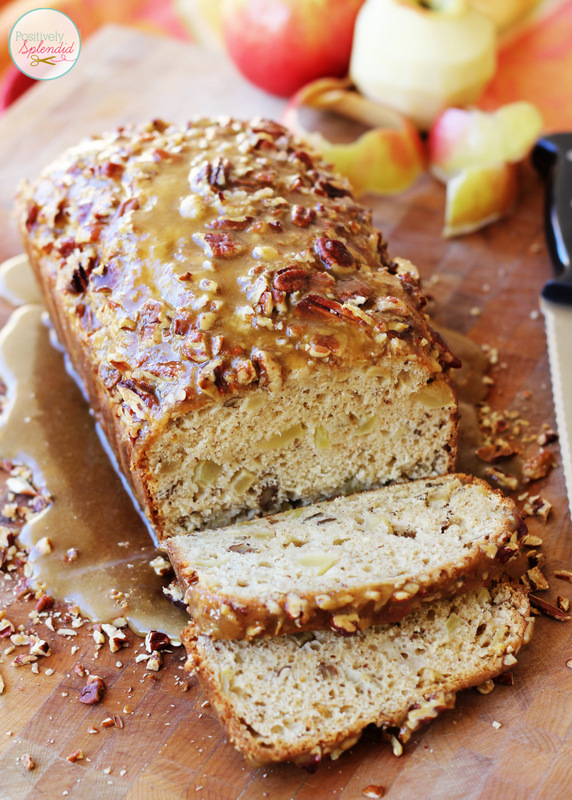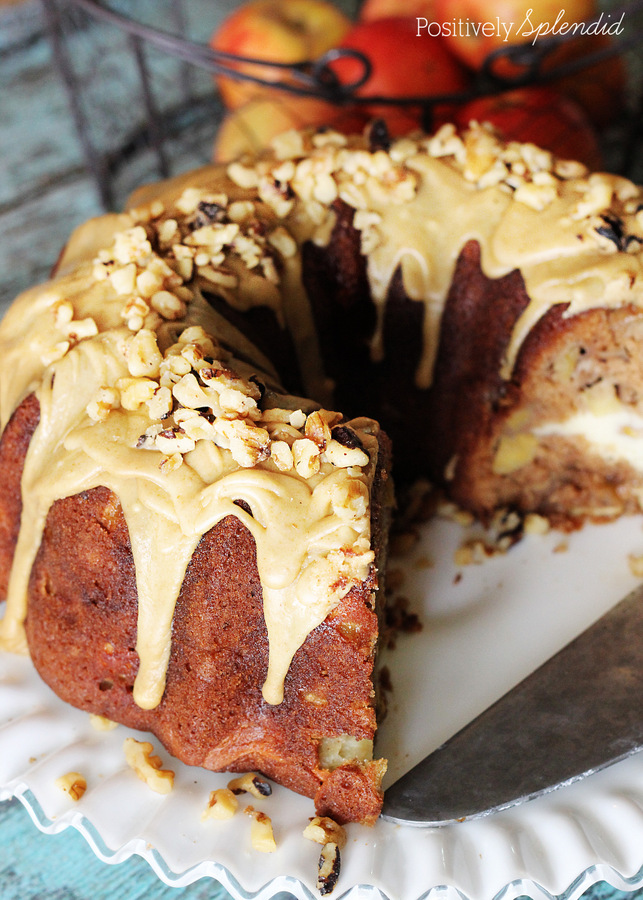 Thanks so much for stopping in!
Having grown up in a home brimming with sewing notions and paintbrushes, Amy has a deep love for all things creative. On any given day, you'll find her knee-deep in her latest creative endeavor, with projects ranging from sewing and crafts to home decor and kid-friendly ideas. Amy believes that everyone, regardless of skill level or experience, possesses the ability to create something beautiful, and Positively Splendid was born of her passion for helping others harness their innate creative potential.