This time of year, I am always thankful for the way my blog serves as a little time capsule of sorts, allowing me to take a walk down memory lane to remember my favorite (and no so favorite!) creative projects from the last twelve months.
2012 was a bustling year here at Positively Splendid, with multiple home decorating ventures, craft projects and some tasty recipes to provide plenty of fuel along the way. Today, I'm sharing my top 12 posts from 2012. Let's get right to it!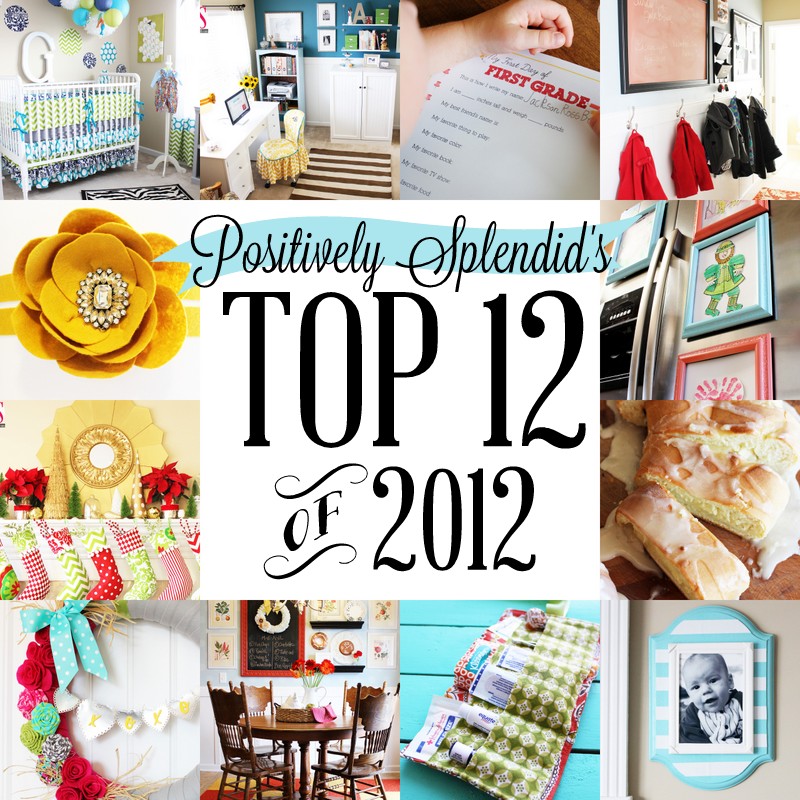 Something about this sweet wreath made my heart happy. The vibrant colors and yummy texture added a splash of life to my kitchen during the doldrums of winter. I can't wait to display it again this year!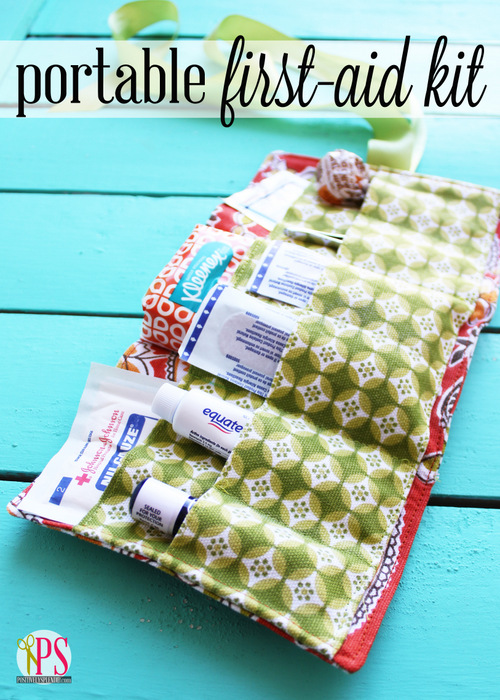 Combining style with functionality, this is a sewing project that is great for beginning and experiences sewists alike.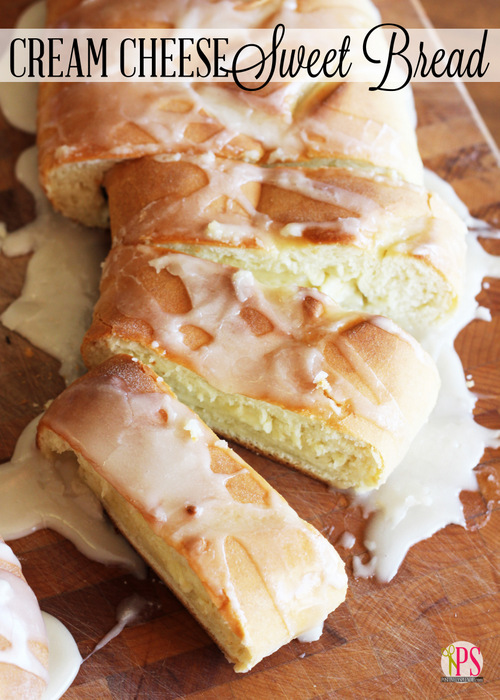 The memories I have of my mom making these loaves and wrapping them up to give as gifts to friends at the holidays are some that I will always hold dear. This recipe helps me recall precious days gone by!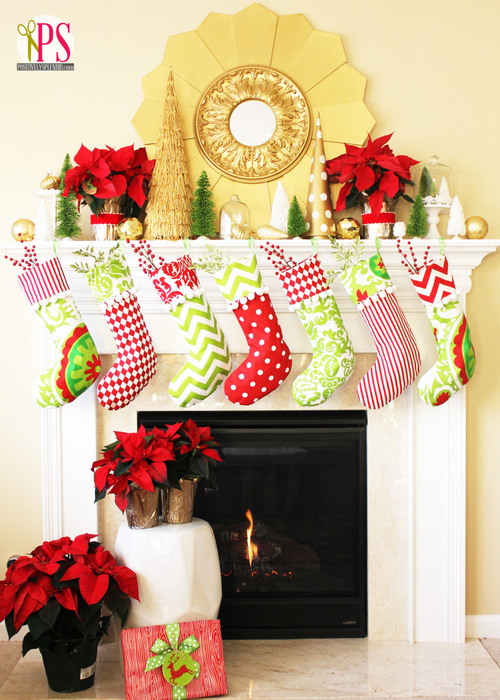 I was so proud of how this display came together, and particularly the DIY gold sunburst mirror (made with foam board and a ceiling medallion) and my bright and cheery classic cuffed stockings.
Perfect for adorning everything from handbags to home decor items, these beauties are deceptively easy to assemble.
In terms of the overall impact on the aesthetic of an area in our home, no other project that I completed this year can rival this one. These updates completely transformed this space, and what I think I am most proud of here is that I was able to mainly use things I already owned. A quote from that post that I particularly like:
Satisfaction in one's home can only be achieved when you stop focusing on what you don't have and start appreciating what you do.
Words to live by!
These frames come together quickly and inexpensively, but the end result looks completely current and on-trend. I love that the method I came up with for these beauties allows me to easily switch out the photos as the moods strikes me!
I reclaimed my messy, cluttered fridge with these little gems. I would recommend this project to anyone wanting a functional, stylish way to display the work of their little Picassos!
To say that this project revolutionized the day-to-day operations of our little family is putting it mildly. This project, which turned an under-utilized hallway in our home into a command center for coats, important papers, keys and more has been an absolute life-saver! My husband says this is his favorite project of the year, hands down.
Having my children fill these questionnaires out year after year will result in a keepsake scrapbook to cherish for a lifetime.
At the beginning of 2012, I never would have dreamed I would wind up with a dedicated space for my creative endeavors. It is a genuine dream come true!
…And my overall favorite post from 2012…
I sewed, painted, and DIYed my little heart out to get this room ready for baby George's arrival. Even after a year, it is still my favorite room in the house!
I would love to know: Did your favorite PS post from 2012 make the list? 🙂
***
 I know I've said it before, but it bears repeating: Thank you from the bottom of my heart for being a part of Positively Splendid. I can't wait to continue our creative journey together in 2013!
Having grown up in a home brimming with sewing notions and paintbrushes, Amy has a deep love for all things creative. On any given day, you'll find her knee-deep in her latest creative endeavor, with projects ranging from sewing and crafts to home decor and kid-friendly ideas. Amy believes that everyone, regardless of skill level or experience, possesses the ability to create something beautiful, and Positively Splendid was born of her passion for helping others harness their innate creative potential.