This project is part of my Creating in a Crunch series, a weekly series here at PS comprised of
 projects that will be quick, easy and inexpensive ways to get your creative fix. Click
here
for a full description of what the series all about.
I
n my Blissdom-planning frenzy last month, I realized the day before the conference that one of the outfits I had planned to wear needed a little oomph. It was a little black dress as cute as can be, but it was lacking something defining, and I knew what it needed was a belt of some sort to add some color and give the ensemble a nice shape. The only problem? There was nary a cent left in my conference clothing budget. So I decided to make one myself!
Creating in a Crunch,
here I come!
You probably recognize the belt in question. Just in the last couple of weeks, it's been seen…
Above is the Blissdom ensemble I mentioned above: so much better with that added style element!
My mom (she's known as
Mama Reita
around here) made my oldest daughter a darling dress with a little sash belt a couple of years ago, and when I set out to figure out the look I was going for, it was the first thing that came to mind. I loved the wrap-around functionality of it, so I knew immediately that is what I would strive to create here. 
Before we begin…Please don't be put off by the pattern-drafting process in step one: you CAN do this, I assure you! And once you're past that, the construction of your belt is truly a piece of cake, for beginners and experienced sewists alike!
For this project, you will need:
2 coordinating (or contrasting) fabrics, about 1/4 yard of each
A long corner-turning tool (or a wooden chop stick)
Rotary cutter and mat (optional, but recommended)
A large piece of paper (newspaper works well, but make sure to avoid smudging!)
Basic sewing supplies: machine, shears, etc.
step
1
/ Measure around your waist at the point you will want your belt to sit. Multiply this measurement by 1.5, and then divide that number by 2. This number will be "X." Now, take a look in the mirror and measure how wide you want your belt to be at the center front. This number will be "Y." I decided to make mine 3 inches, but you could make it wider or more narrow if you wish.  
Be sure to write these numbers down so you don't forget!
From one of the outside edges of your paper, draw a straight line that is X + .25 inches long. (The extra quarter of an inch is to accommodate the seam allowance.) Working at the end of your line that is flush with the edge of your paper, make a set of marks that are Y + .5 inches apart centered on either side of your line. At the other end of your line, center a set of marks that are 1.5 inches apart. Now, carefully connect the top two marks you just made, tapering the connecting line gradually so there is a nice curve, as depicted below. Repeat with the bottom marks, so that your shape looks a bit like a baseball bat when you're done. Cut out your shape. You now have your pattern!
Note: Click here to print this diagram to refer to as you make your pattern. 
Fold your main sash fabric (represented in my belt by the black and white gingham), selvedge to selvedge. Place the "Y" edge of your pattern on the fold, and cut out your piece. Cut out one additional piece in this manner, for a total of two main sash pieces.
For your
belt tie pieces,
use your rotary cutter to cut 2 pieces that are 4 inches wide and your desired length. My tie pieces were each 37 inches long, but you can make them longer or shorter, depending on your personal preference.
step 2 / Fold one of your belt tie pieces in half lengthwise. Using a 1/4″ seam allowance, stitch up one of the short sides and the long side, leaving the remaining short side unstitched. Clip your corners. Use your corner-turning tool (or chopstick) to help push out those seams and corners as you turn your tube right-side out. Press your piece flat. Starting at the unstitched edge of one of your long sides, edgestitch down this long side, pivot and edgestitch at the finished short end, and then pivot again and edgestitch along the remaining long side. Repeat with the other belt tie piece. Set your finished tie pieces aside for now.
step
3
/ Pin your main sash pieces (the pieces you cut out with your pattern) together, right sides facing. Using a 1/4″ seam, stitch these pieces together along their long sides only, leaving the short ends open. Turn this piece right side out, and use your chopstick to make sure all of the seams are pushed out thoroughly. Press.
step
4
/ Take one of your belt tie pieces, and fold the raw (unfinished) edge into an "S" shape, as shown below. Tuck this folded edge into one of the open ends of your main sash piece, so that about 1/2″ of your folded end is encased inside your main sash piece. Pin into place. Repeat on the other end of your main sash piece with your remaining belt tie piece. Now, edgestitch all the way around your main sash piece, closing your short ends and securing your tie pieces as you go. All done!
You are finished!
To tie your belt, center your main sash piece on the front of your abdomen at the height you decided on earlier, and then wrap your tie pieces around the back. Your ties will criss-cross in the back. Secure the tie pieces at the front with a bow or a knot.
It is very slimming to have this belt fall at your upper waist, at the smallest part of your waist/ribcage right below your bust. 
If you would rather, use ribbon for your tie pieces. That would make this project work up even more quickly!
Please let me know of any questions you might have!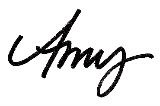 Linking this to…
Having grown up in a home brimming with sewing notions and paintbrushes, Amy has a deep love for all things creative. On any given day, you'll find her knee-deep in her latest creative endeavor, with projects ranging from sewing and crafts to home decor and kid-friendly ideas. Amy believes that everyone, regardless of skill level or experience, possesses the ability to create something beautiful, and Positively Splendid was born of her passion for helping others harness their innate creative potential.