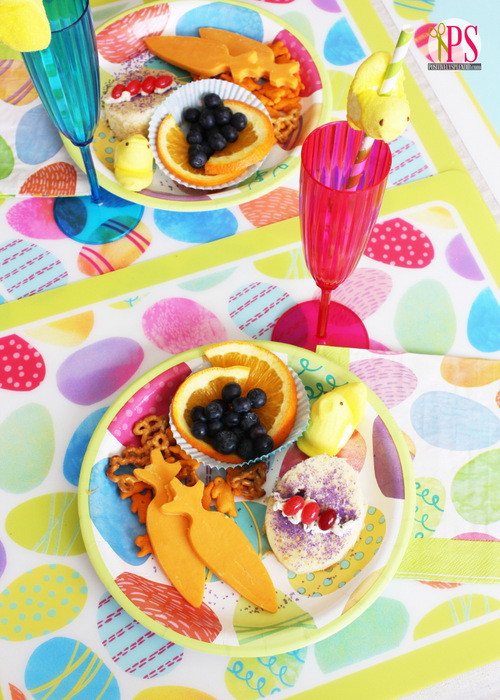 Juicy blueberries. Icing-covered egg-shaped cupcakes with sprinkles. Fizzy, colorful punch served in festive glasses that are certainly not spill-proof.
Is the above a recipe for an afternoon of Easter-themed fun with the kiddos? Certainly! But any mom knows that this scenario is also a recipe for a mess waiting to happen.
When I received an email from Mohawk flooring, the world's largest flooring manufacturer, a few weeks ago, I was thrilled at the offer they had for me to put one of their SmartStrand carpet to the test in our home. Because the stain and soil resistance is built into the SmartStrand carpet fiber itself, these rugs are virtually indestructible, with lifetime stain and soil resistance. A lifetime of spills, stains and "Uh-ohs!" that will only require a bit of soap and water to clean!
Guess what? Mohawk is giving you the chance to win your very own 6×9′ SmartStrand rug, too, simply by visiting their contest page to enter!
Our family puts the live in living room. We play games. Nosh on candy and popcorn while watching our favorite movies. Enjoy sippy cups of chocolate milk while watching the latest episodes of Curious George or Doc McStuffins. This room is situated right up to our kitchen, and these two areas together really are the very heart and epicenter of our home. I absolutely love the cozy, intimate feel of this area, but to say that it takes a beating day after day is putting it mildly. Spills and stains are a reality of life with four children and a dog (I wouldn't trade it for the world!), but I do sometimes catch myself longing for some way to achieve the tidy home I aspire to without fretting about every morsel or drip that happens to fall on the floor in the midst of our family fun.
Unrolling my new SmartStrand rug was like greeting a new friend who offered to make my life a little easier, and I couldn't wait to really put this rug to to the test by surprising my kiddos with a sweet Easter-themed snack time after their afternoon nap.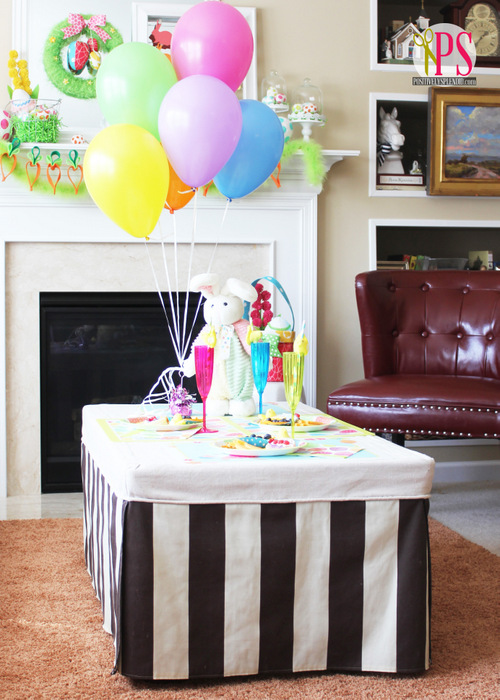 My children love balloons, so no party is complete without a balloon centerpiece. If I could reveal one of my greatest "fun mom" secrets, it is to always keep one of the disposable helium tanks (I purchase mine in the party section at Target) on hand to fill balloons for any occasion under the sun. Every day is a special occasion with balloons, right?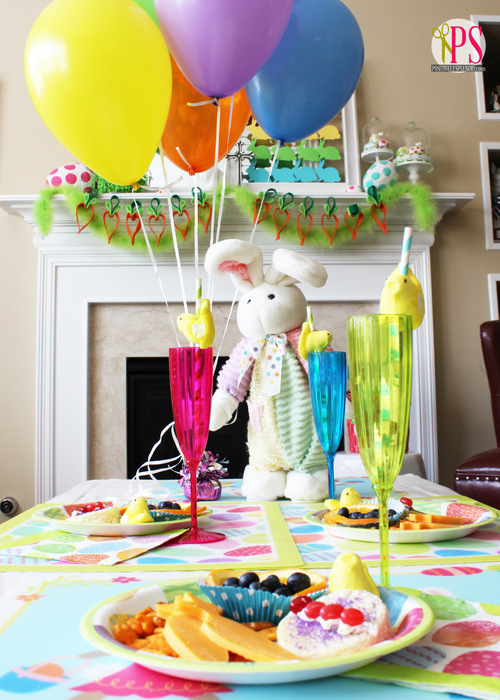 The place mats, plates and napkins were a Target purchase, and the cute plastic flute glasses were from our New Year's Eve celebration. I added a Peep-embellished straw to the flutes for extra fun.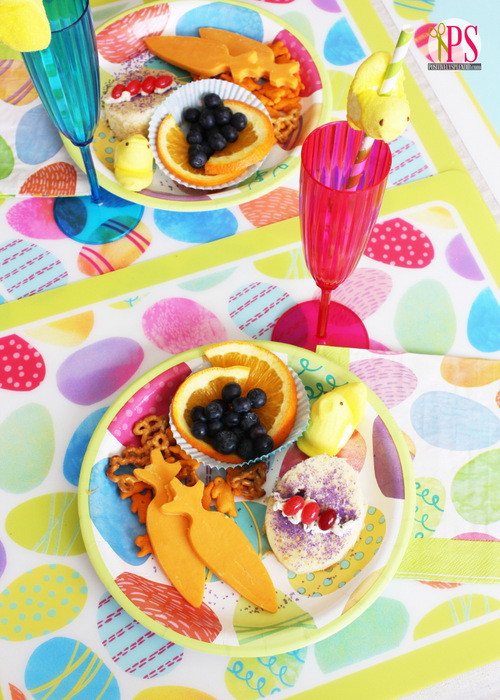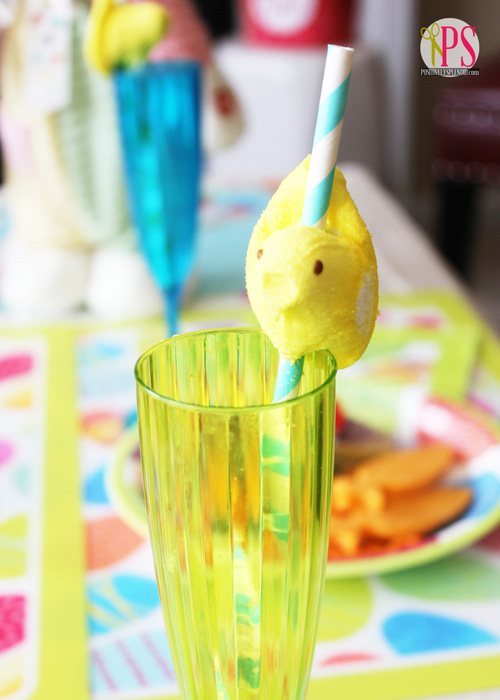 The snack spread featured carrot-shaped cheese slices (cut with a cookie cutter), icing-and-candy-topped egg cakes, blueberries and orange slices served in cupcake wrappers, bunny snack mix, and fizzy marshmallow Peep punch made with cream soda and a splash of grenadine.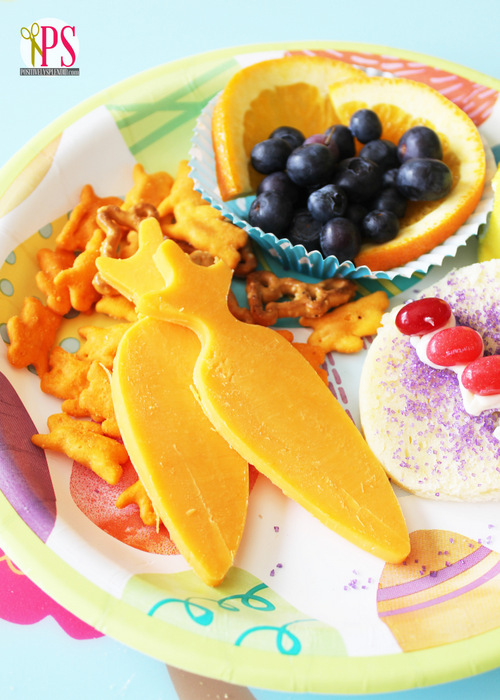 When they came downstairs to find their surprise Easter party, the kids were in rapture! I never gave mess-making a second thought as they squealed with delight and dug right in.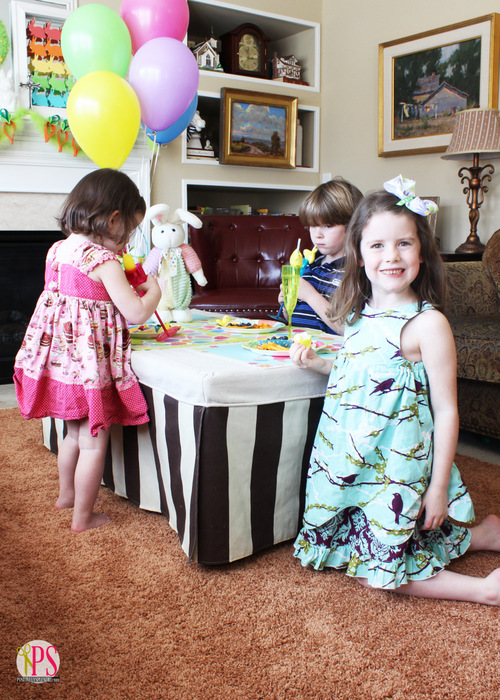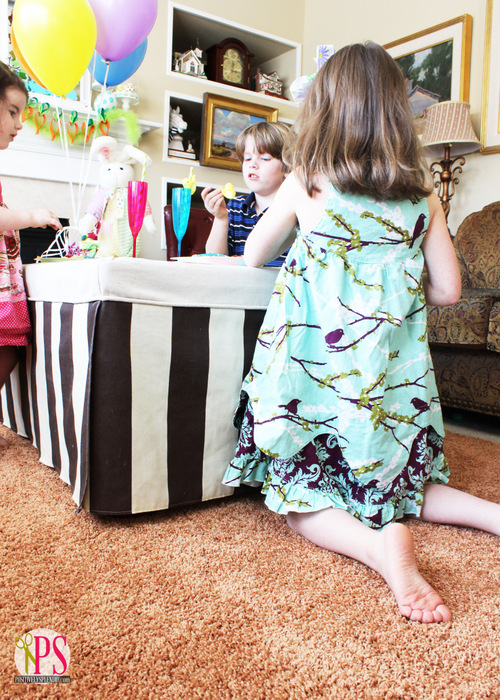 If you think these sweet little party-goers put my SmartStrand rug to the test, you won't believe the other party animals this carpet can withstand. Mohawk carpeted the rhino enclosure at a popular zoo in Birmingham, Alabama. Ricko the Rhino lived on this carpet for 2 weeks! When all was said and done, Mohawk removed the carpet from Ricko's home, had it professionally cleaned using only hot water extraction, and the carpet looked good as new! The next year, they took it even further and had six African elephants at the Dallas Zoo live on SmartStrand carpet for two week, and the result was the same. Check out the video below to see how it all unfolded.
 SmartStrand carpet is super durable. Strong enough for actual wildlife, and strong enough for YOUR wild life, too! 🙂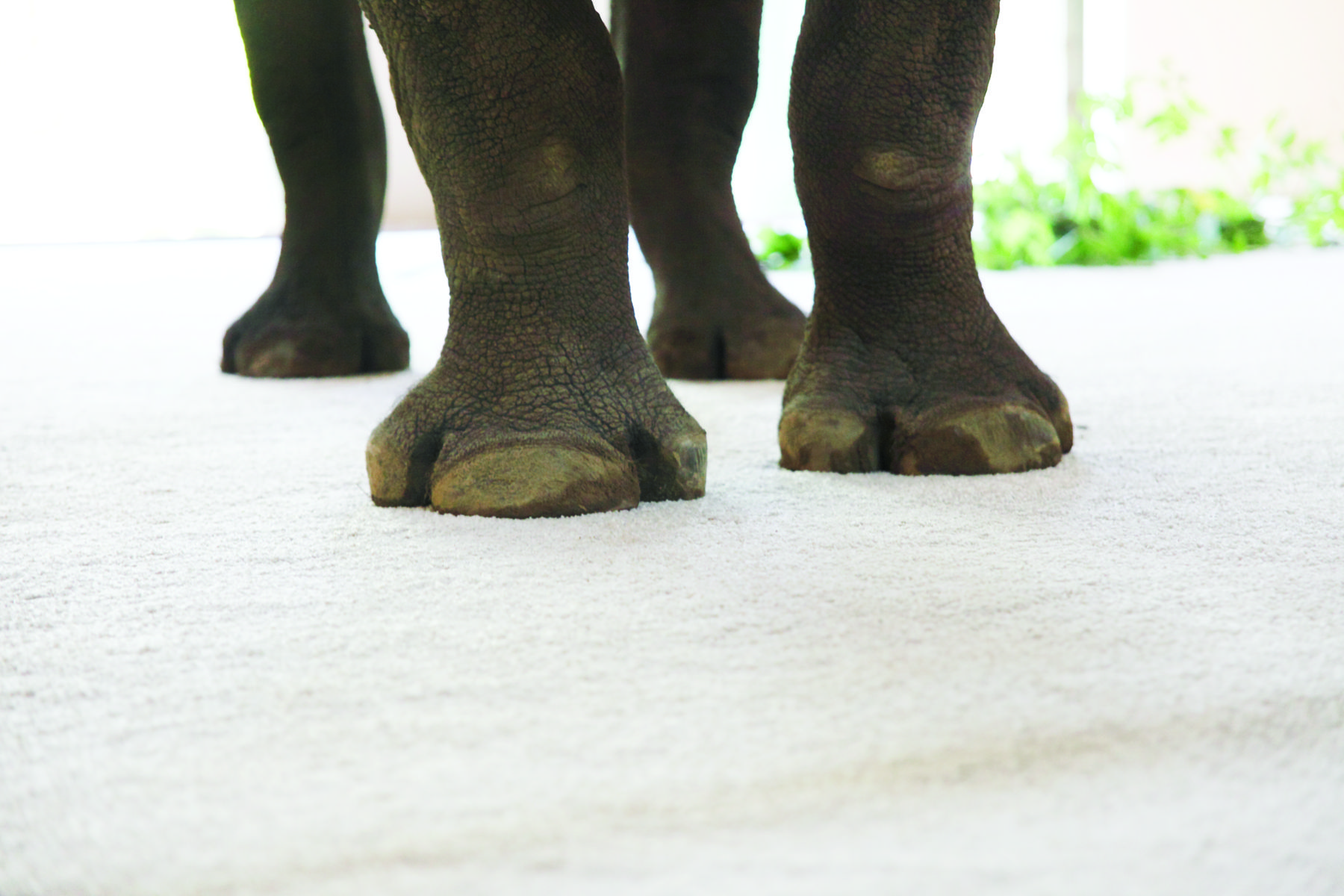 The contest starts Monday, March 18th and ends April 8th. Please see the registration page for legal rules.
This is a sponsored post written by me on behalf of Mohawk. Rest assured that all opinions express here are entirely my own, and I am committed to sharing only products I feel my readers will benefit from and enjoy.
Having grown up in a home brimming with sewing notions and paintbrushes, Amy has a deep love for all things creative. On any given day, you'll find her knee-deep in her latest creative endeavor, with projects ranging from sewing and crafts to home decor and kid-friendly ideas. Amy believes that everyone, regardless of skill level or experience, possesses the ability to create something beautiful, and Positively Splendid was born of her passion for helping others harness their innate creative potential.