Good morning, everyone! 
Oh my word – what a fun weekend this was at Creative Estates! More details on that are sure to come, but before letting any more of the morning pass by, I wanted to announce the FIVE LUCKY WINNERS of the invitations to my Virtual Elmer's Craft and Tell Party!
#92 – Mimi
A huge congratulations to all of the lucky winners! I'll be in contact with all of you soon with full details about the party, and so I can get your addresses to send you your goodies!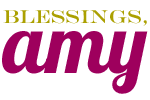 P.S. I have another fun announcement coming soon about a big event set to happen here in the coming weeks, so stay tuned!
If You Liked This, You Might Also Be Interested In: