Even here deep in the heart of Texas, we've finally experienced those first crisp, glorious days of fall. This is, without a doubt, my favorite time of year, and I love to decorate my home to go along with the season! Today, I'm sharing my fall mantel decorations, made with the help of Michaels Stores. This mantel pulls together many of my favorite past fall craft projects along with some new items. I can't wait to share it with you!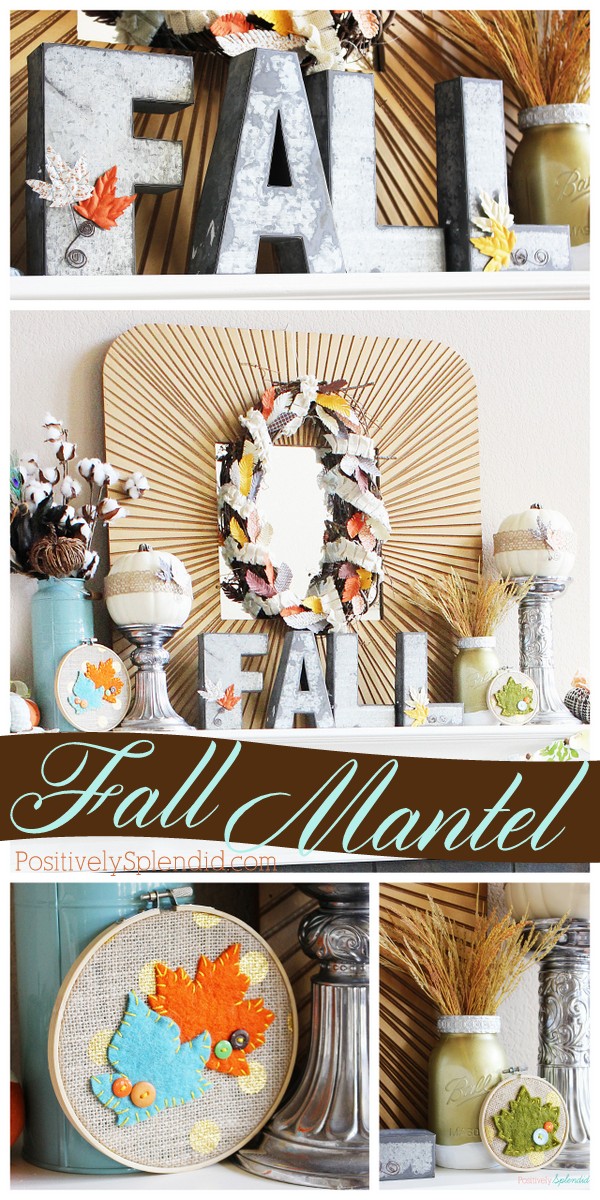 Today's post is brought to you by Michaels.
This month, the Michaels Makers were challenged to create a fall-themed display in our home. Over the years, I have completed so many fun fall crafts, and I knew I wanted to pull those out of storage to use in this display, while also making a few new projects along the way.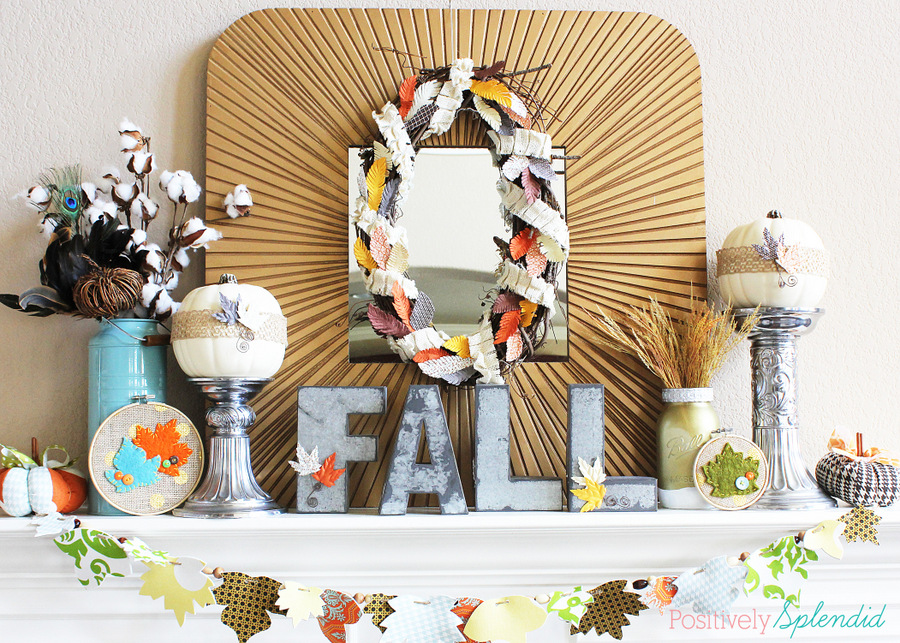 Taking center stage are some great galvanized metal letters I found at Michaels. I love the rustic, antique look of these. So perfect for fall!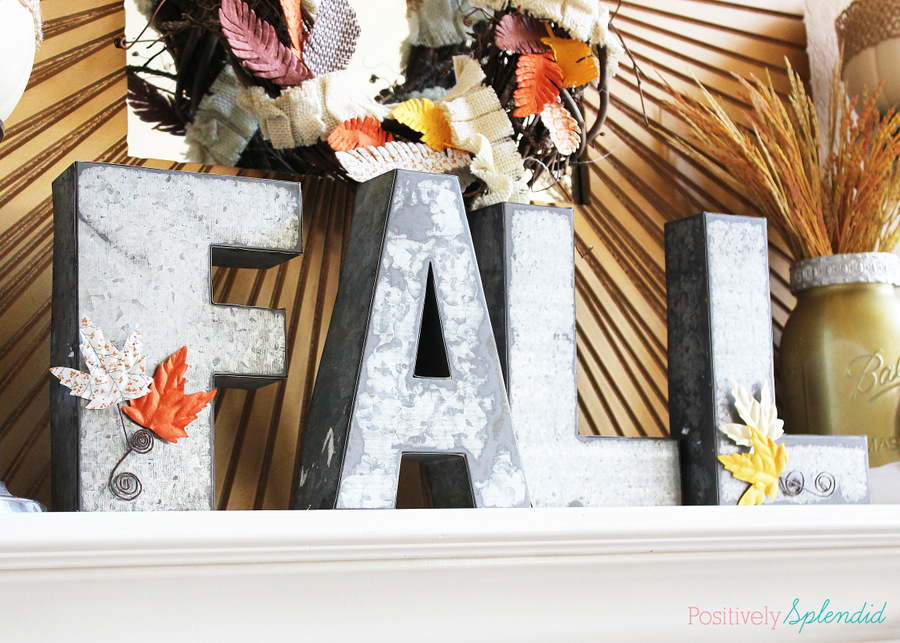 Instead of leaving the letters plain, I decided to punch them up a bit with some cute paper leaf embellishments I found in the scrapbooking section at Michaels. One of my favorite tips: the paper crafting aisle is a terrific place to find fun embellishments to add a pop of fun color and texture to home decor projects!
For the letters, I used foam adhesive dots to affix the leaves to the letters. By doing so, the leaves can be easily removed later on so that the letters can be used again in another display.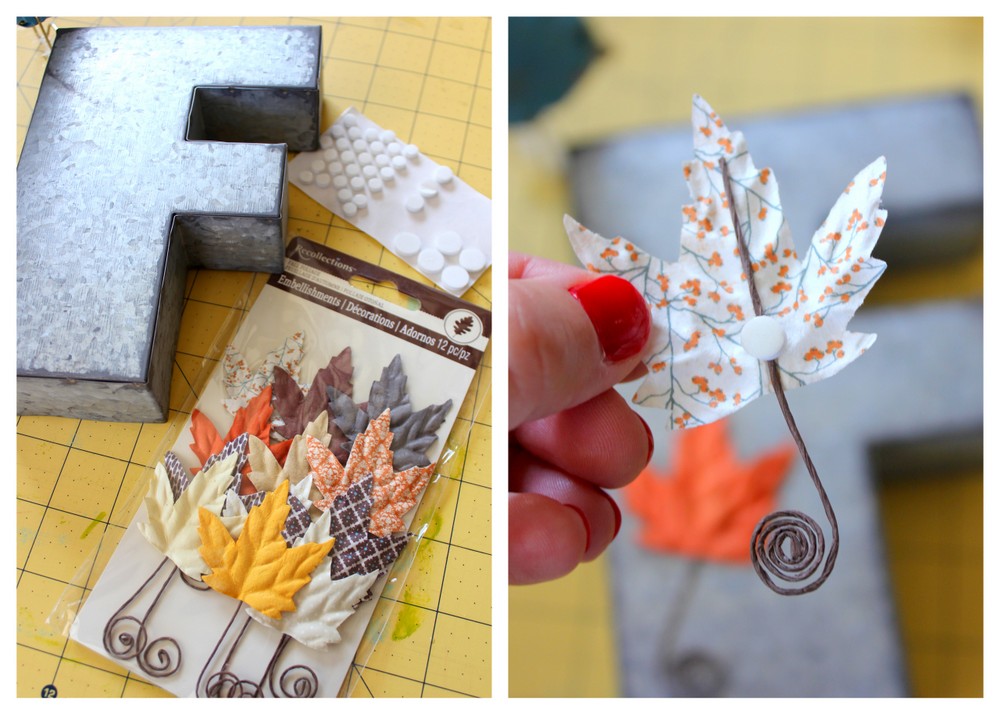 For our wedding, my husband and I received some lovely silver candle holders, and love using them throughout the seasons. For this display, I decided to use them as pedestals for displaying some simple embellished white pumpkins.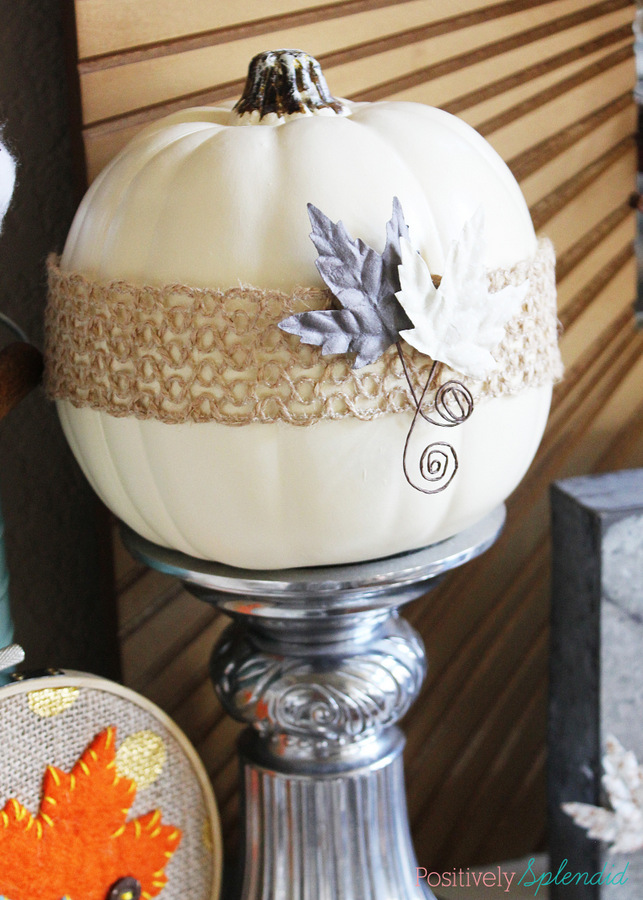 To create the pumpkins, I simply took 6-inch faux white pumpkins and wrapped them with some pretty wired burlap ribbon, securing the ribbon with hot glue. I then used the same paper leaf embellishments from my letters above and glue dots to adhere the leaves to the center of the ribbon. So easy!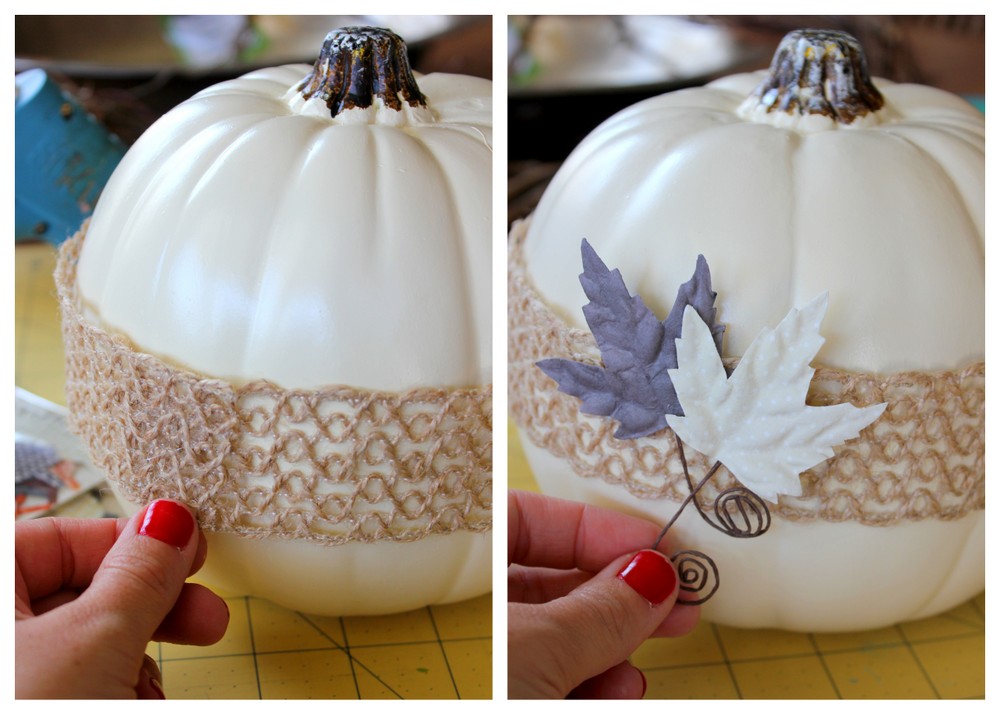 Using some great feather paper embellishments, I created this whimsical fall wreath in just 10 short minutes. This project tutorial is coming up later this week, so stay tuned!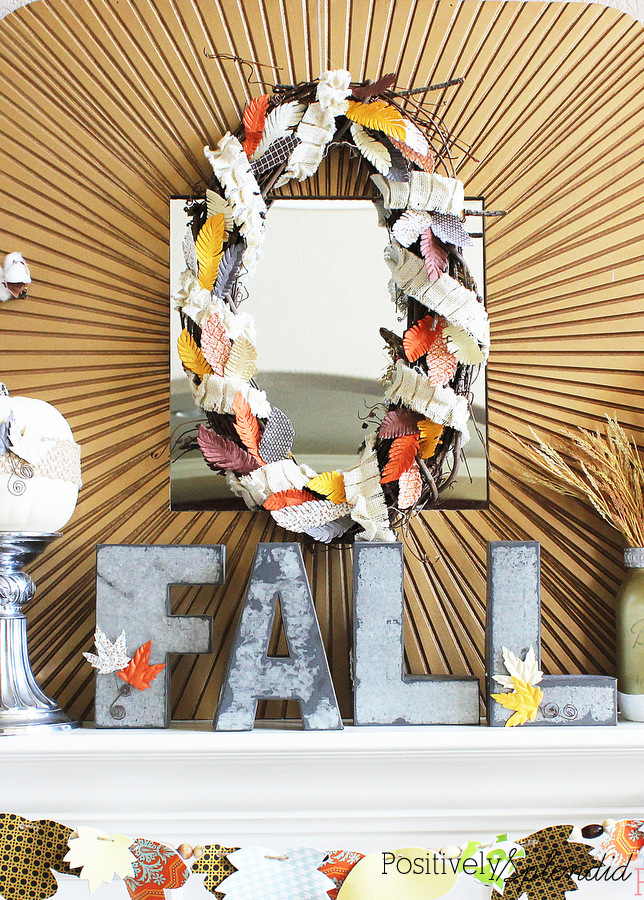 To round out the display, I nestled my fall leaf embroidery hoop art alongside a quick arrangement of faux cotton blossoms and a peacock feather spray.
Another smaller leaf hoop is propped against a fun vase I created with a mason jar. (The tutorial for this project is coming soon.)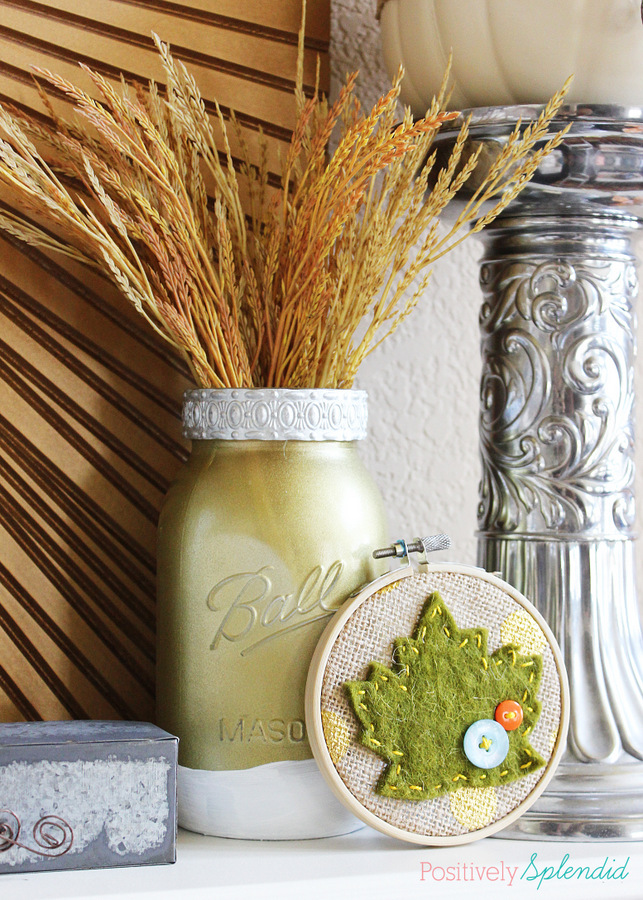 My fall leaf garland anchors the display and adds another pop of pretty fall color.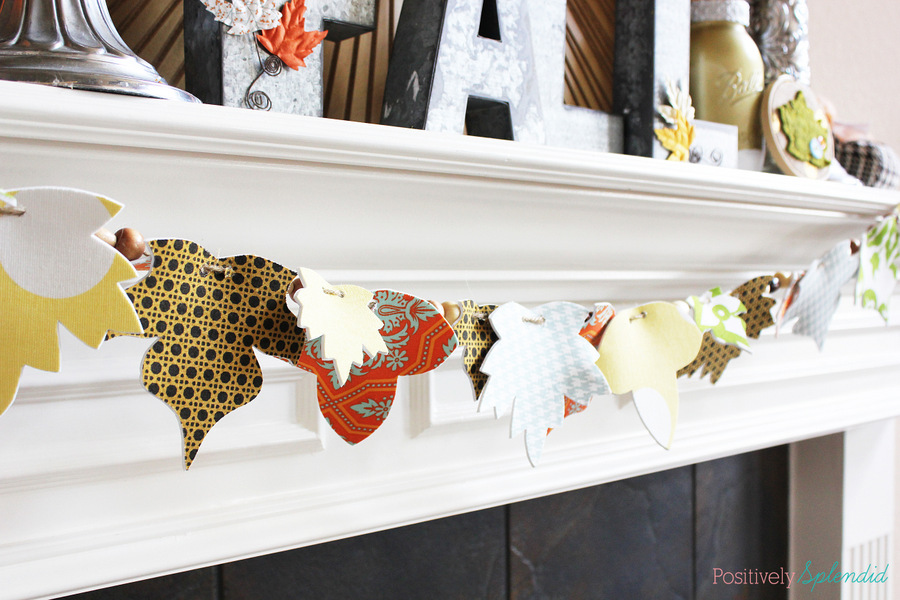 Two of my plush patchwork pumpkins serve as bookends for the display. Those little guys are probably my very favorite past fall project!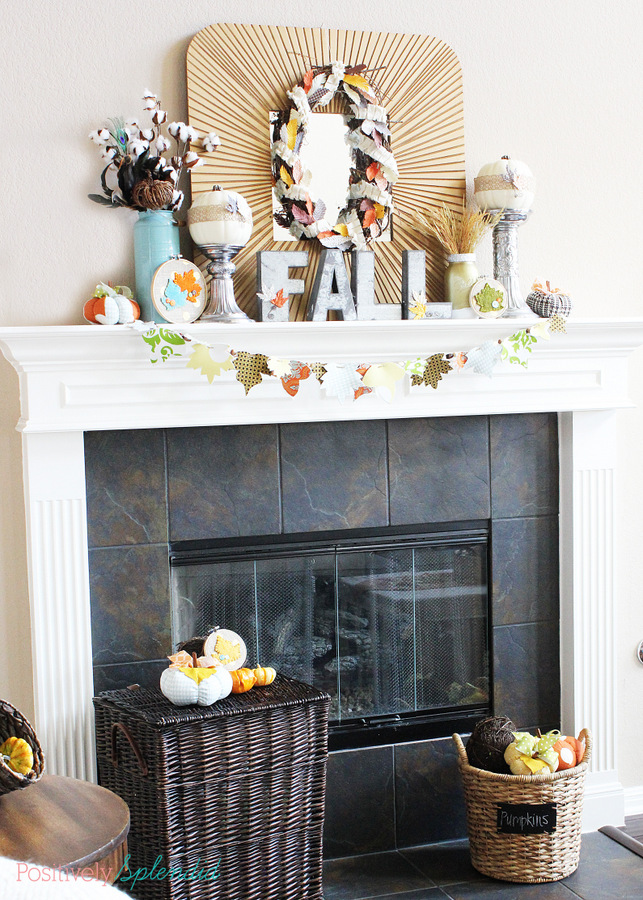 Thanks so much for stopping by today to take a look at my fall mantel. I hope you're inspired to bring some fall color into your own home!
Projects featured in this post: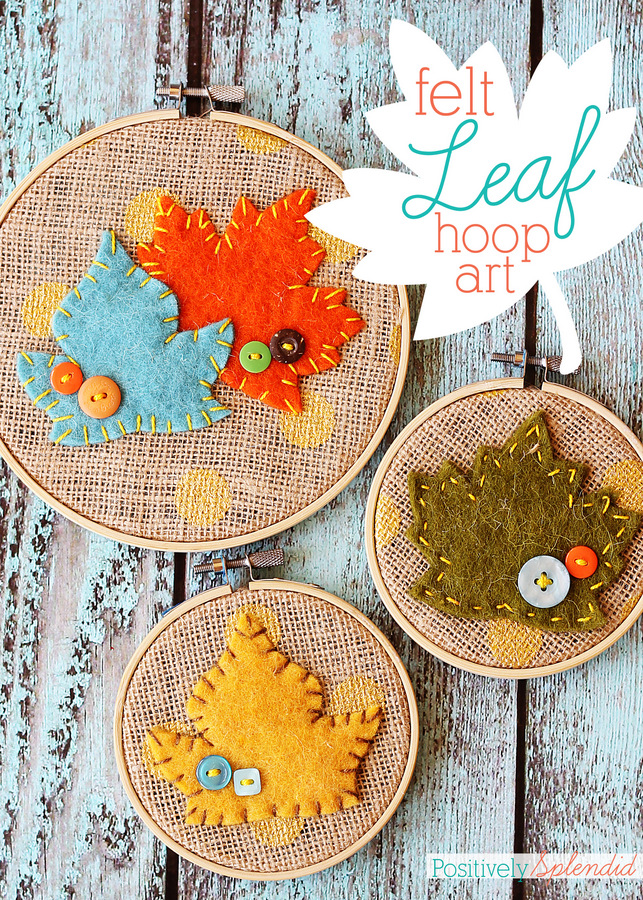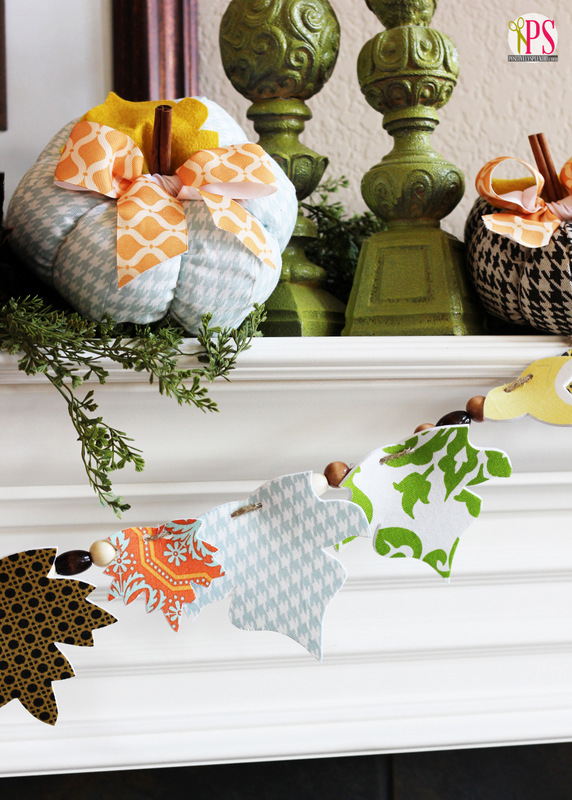 Looking for even more great fall inspiration? I'm pinning up a storm on my Fall Fever board, and the Michaels Fall Ideas board is brimming with great ideas, too!
Be sure to also check out Michaels' Fall Market Look Book for even more fall project tips!
Disclosure: This is a sponsored post written by me on behalf of the Michaels Makers program. All opinions are entirely my own.