Yesterday I revealed my new

"faux mudroom" hallway command center,

my solution to our home's lack of a mudroom or utility room. We've only been using the space for a few days so far, but it has already made our household so much more organized!
As I was planning this project, I knew I wanted a place to jot down notes and appointments, and also one for hanging important papers, notes and reminders that my kids bring home from school. I knew a chalkboard would be the perfect vehicle for fitting the first bill. I was reticent, though, to use the standard black chalk paint that I used for my framed kitchen chalkboard, since the hallway already tended to be shadowy and I was trying hard to mitigate some of the cave-like tendencies of the space. In addition to that, I wanted the board to coordinate with the robin's egg blue and rust color scheme I was using. So, to achieve the look I was going for, I opted to make my own chalk paint! 
Did you know you can mix your own custom chalk paint in any color you like? I first came across

this tip via Martha Stewart

a few years back, but I had never given it a whirl until now. The process for doing this was very straightforward, and I am tickled pink with the results.
Curious to see how I made my custom-colored chalkboard? Let me show you!
What you'll need:
1/4″ thick MDF, trimmed to 23.75 x 35.75 (Make sure your board is trimmed about a 1/4″ smaller than the frame you intend to put it in to ensure a proper fit. Take it from the girl whose arm nearly fell off after she neglected to do this and had to spend an hour sanding hers down by hand!)
Primer
24×36″ frame
Paint in your desired color (Martha says to use a flat finish, but I used satin with fine results) – I used a sample of La Fonda Tile Red Valspar paint from Lowe's
Unsanded tile grout
Stir stick
A small foam paint roller
Fine-grit sandpaper (if necessary)
Chalk
step one
Apply a coat of primer to your board, and allow it to dry completely. While your board is drying, mix your chalk paint.
Place 1 tablespoon of tile grout in a small bowl and use your fingers to meticulously break up any clumps. It is very, very important that there are no clumps in your grout, to avoid having to sand and repaint your board to smooth it out later on. I learned this lesson the hard way! Now, pour 1/2 cup of paint into the same bowl, and use a stir stick to very thoroughly mix the paint and grout together. Again, your goal here is to have a paint/grout mixture that is as smooth as possible.
See how many clumps there are in this batch? This was my first attempt, before I came up with the idea to break apart the clumps of grout before mixing in the paint.
Use your roller to apply the chalk paint to your primed board, working in smooth, even strokes. Apply two even coats of paint to your board, allowing the paint to dry between coats, making sure the entire board is covered. If you run out of chalk paint as you work, mix another batch as you did before. Allow your painted board to dry completely.
Once everything is dry, examine the surface of the board. Is it free of any visible clumps or bumps? Is the surface of your board completely covered in an even layer of color? If so, go you! You can proceed to step 5. 
If the answer to those questions is no, you'll need to sand everything lightly with fine-grit sandpaper, and then apply another even coat of your chalk paint. Unless you have a ton of large clumps of the grout visible on the surface of your board, I would highly recommend skipping this step. I actually had to redo my board after my first attempt, because when I sanded it after it was dry, sanding away the clumps resulted in a swath of white dots all over the surface of my board where the paint was rubbed off along with the grout. The best way to avoid this hassle is to make sure your grout is completely clump-free before you mix it with your paint so that the surface of your board is free of bumps after you paint.
Now, rub a piece of chalk over the entire surface of your board and wipe it away to condition your board. Your brand-new, custom-colored chalkboard is now ready for use!
***
The
framed magnetic board
I made for this space might possibly be my easiest DIY effort ever!
To put it together, I purchased a pre-cut piece of
24×36″ galvanized sheet metal
(make sure it is galvanized so that magnets will stick to it) and a
24×36″ poster frame
from Hobby Lobby at 50% off, the same style I used for my chalkboard.
I opted to use ready-made frames for these projects to save time by avoiding having to paint the frames before I used them.
Additionally, using a standard size like 24×36″ eliminated the need to trim down my sheet metal to fit into my frame. Of course, if you have a thrifted frame you want to use for this, go right ahead! You'll just have to measure your frame and trim your sheet metal accordingly.
If using a store-bought frame, remove the glass from the frame, and then carefully insert your sheet metal in its place. Replace the frame backing piece, and then use the tabs on the back of the frame to secure everything in place. So simple!
I outfitted my frame with the
sheet metal flower magnets
I shared a couple of years ago. I love how they tap into the color scheme of the space!
Want to bookmark these ideas to refer to later on? Add them to Pinterest! You can do so easily by clicking the button below.
Pin It
***
I'll be sharing the full details of my board and batten experience later this week. If you have been afraid to tackle a project like this one because you feel it's beyond the realm of your DIY readiness, this will be a must-read. You won't believe how easy it is to do!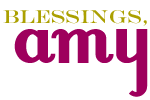 Having grown up in a home brimming with sewing notions and paintbrushes, Amy has a deep love for all things creative. On any given day, you'll find her knee-deep in her latest creative endeavor, with projects ranging from sewing and crafts to home decor and kid-friendly ideas. Amy believes that everyone, regardless of skill level or experience, possesses the ability to create something beautiful, and Positively Splendid was born of her passion for helping others harness their innate creative potential.