My children are all heading back to school today, and I've decided today will be the day to write all of the much-deserved thank-you notes to friends and family for all of the marvelous gifts and gestures of kindness our family was shown throughout the holiday season. I recently came across a quote that I knew would be perfect or showing gratitude in situations like this one: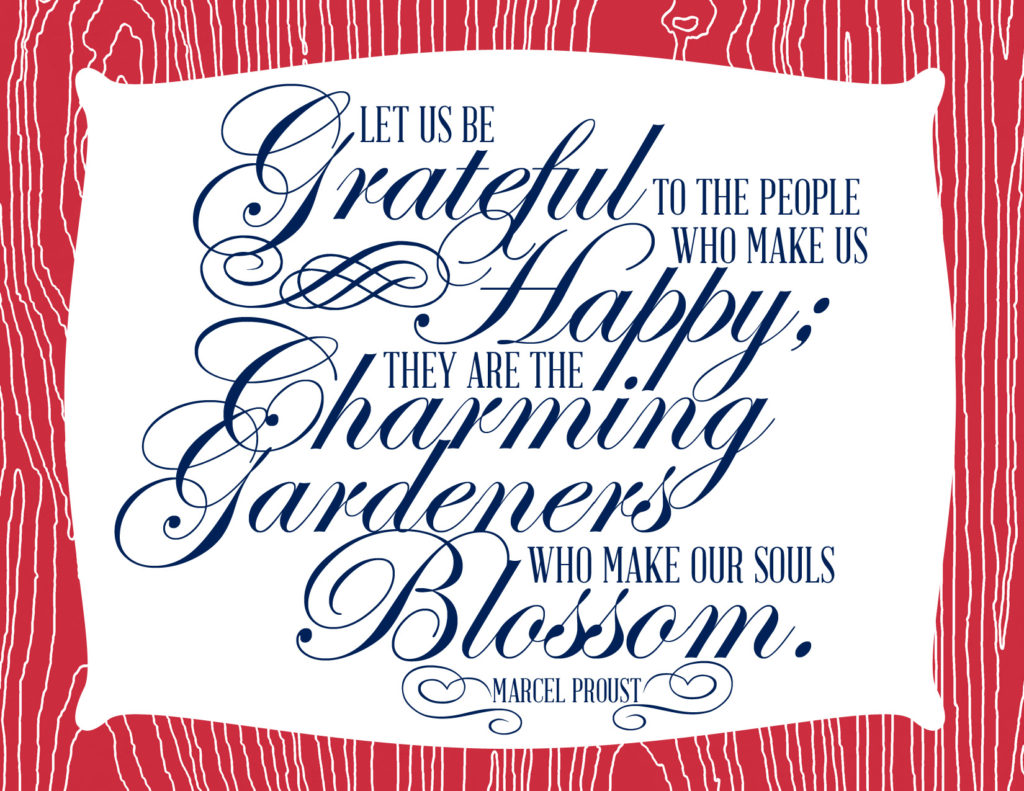 Let us be grateful for the people who make us happy; they are the charming gardeners who make our souls blossom.
~ Marcel Proust
Today I'm passing along the printable thank you note I created with this quote to each of you in case you would like to use it, too!
To grab your PDF of this printable thank you note, click on the arrow at the bottom of the box below. Please note that if you are enjoying this post in a reader or via email subscription, you will have to visit the blog in order to see the download box.
Please be considerate when using this free download and remember that it is intended for personal use only. Thank you!