Holiday decorating is one of my favorite aspects of every year. There is something so magical about adding a few new touches here and there inside my home and seeing the huge impact those little changes can have. As someone who loves to switch out my seasonal decor on a regular basis, I've learned that the very best way to stretch my decorating budget to the utmost is to invest in decor items that can easily transition from one holiday into the next. Today, I'm sharing some of my new favorite finds from Lowe's, and showing you how with just a few small tweaks, the same lovely items I use in my Christmas decorating can be seamlessly turned into decor to take me right into the New Year!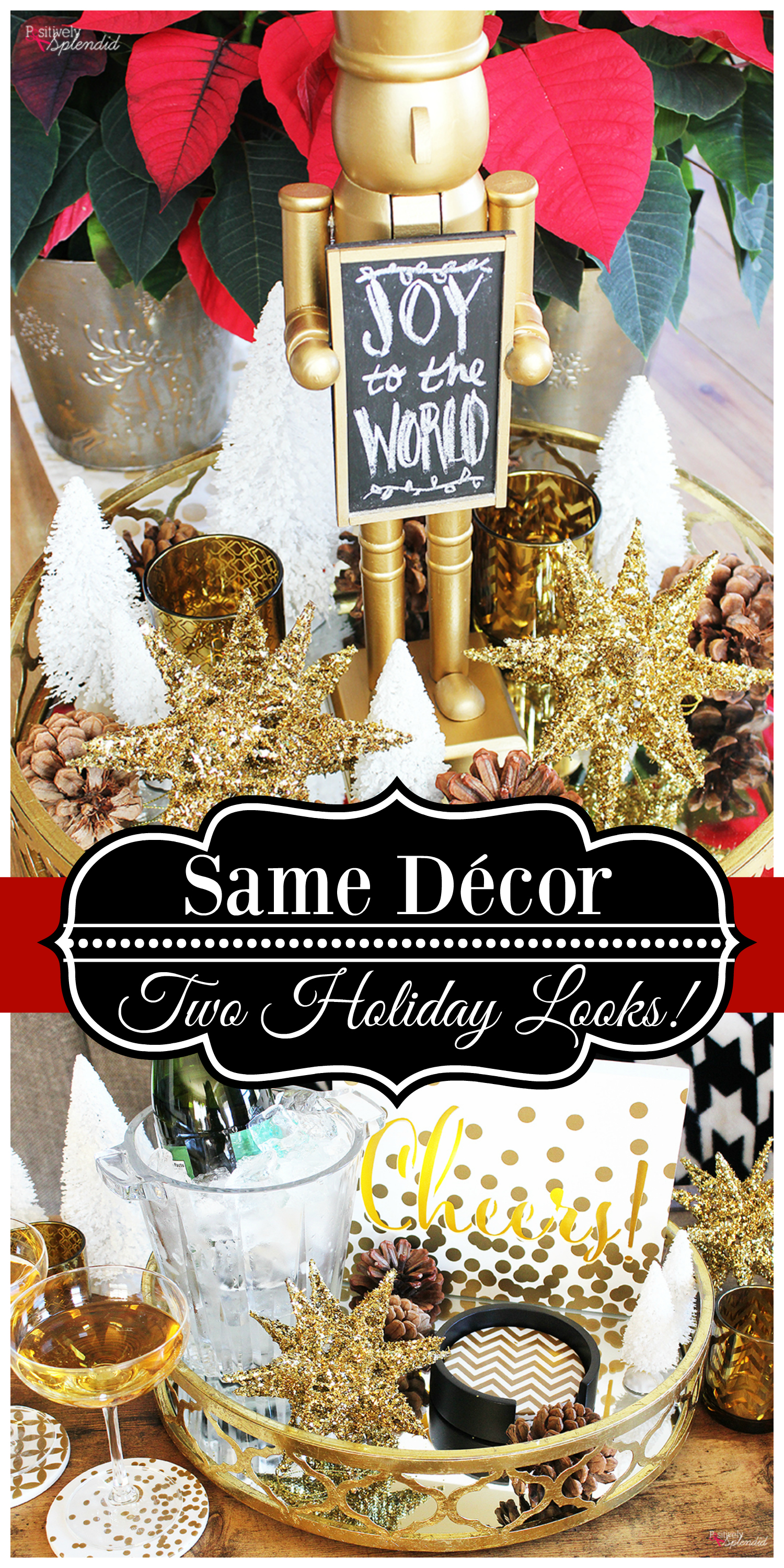 Today's post is sponsored by Lowe's. All opinions are entirely my own.
My two holiday decorating looks: Nutcracker Christmas Centerpiece and New Year's Eve Champagne Station
These two displays contain precisely the same foundational elements, starting with a beautiful gold serving tray, and then embellishing each one with some pretty gold starburst ornaments and a set of gold votive candle holders. With just a couple of small swaps and tweaks, the looks are easily interchangeable!
In the Christmas centerpiece, a chalkboard nutcracker figurine takes center stage with the other elements, and is displayed against a backdrop of gorgeous red poinsettias.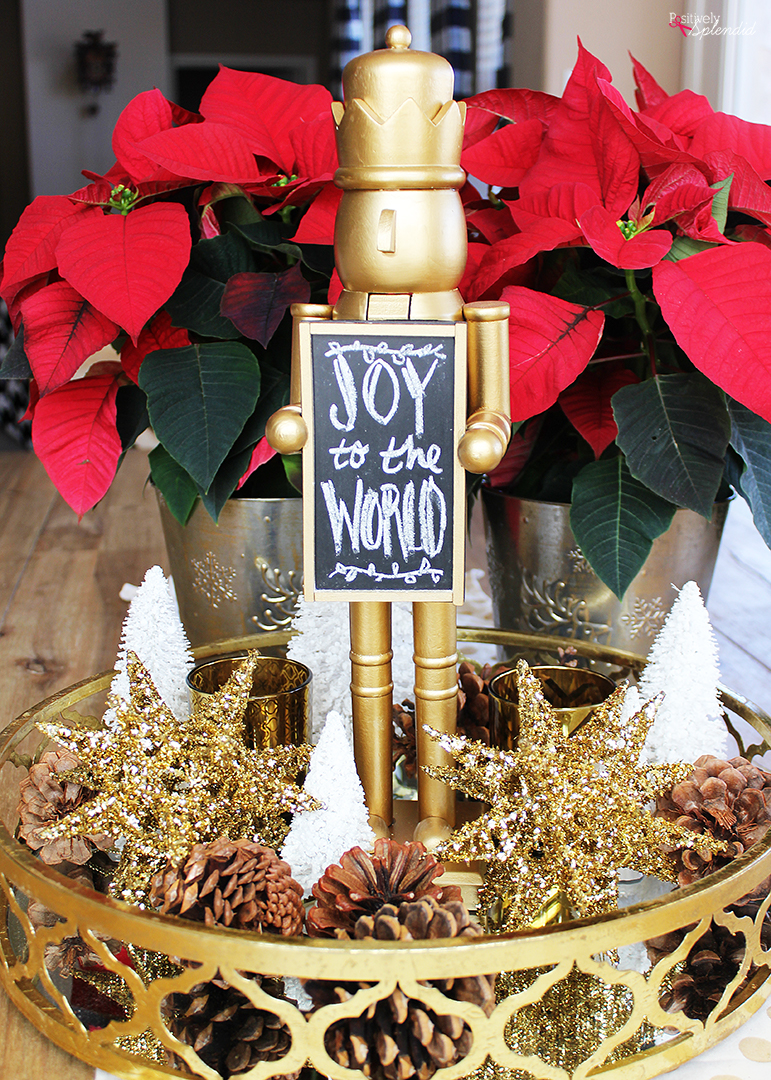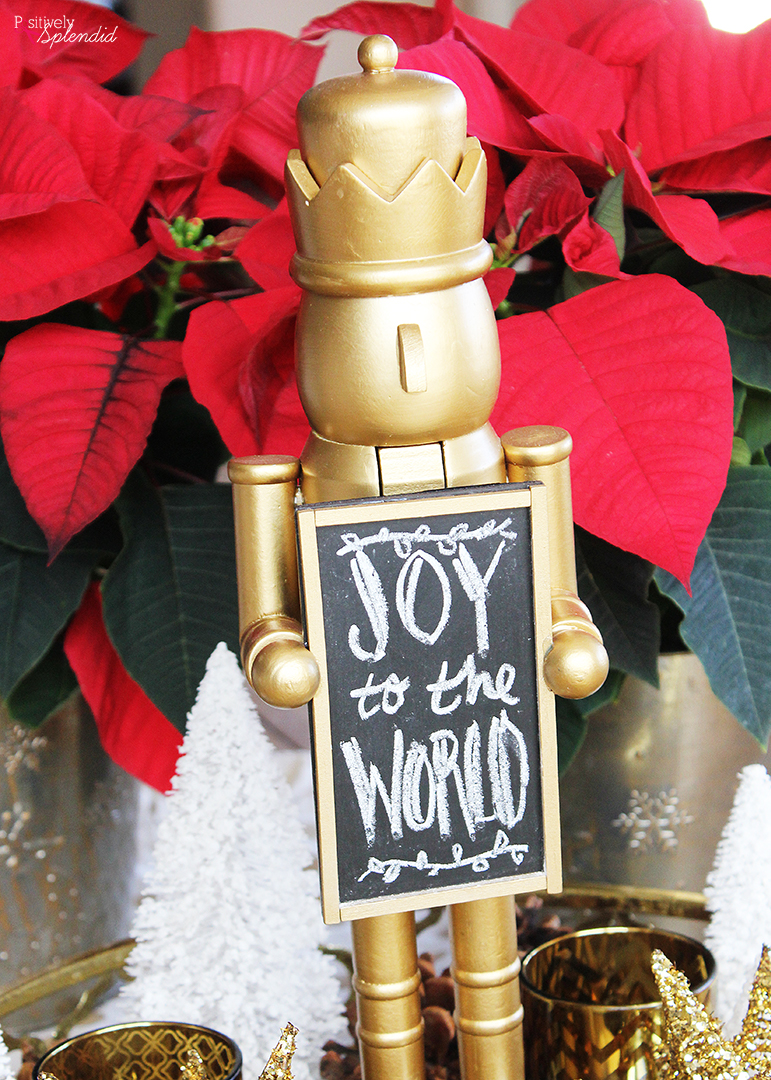 In the New Year's Eve Champagne Station, a fun pre-lit sign is subbed for the nutcracker, and a set of pretty coordinating coasters are added for style and function.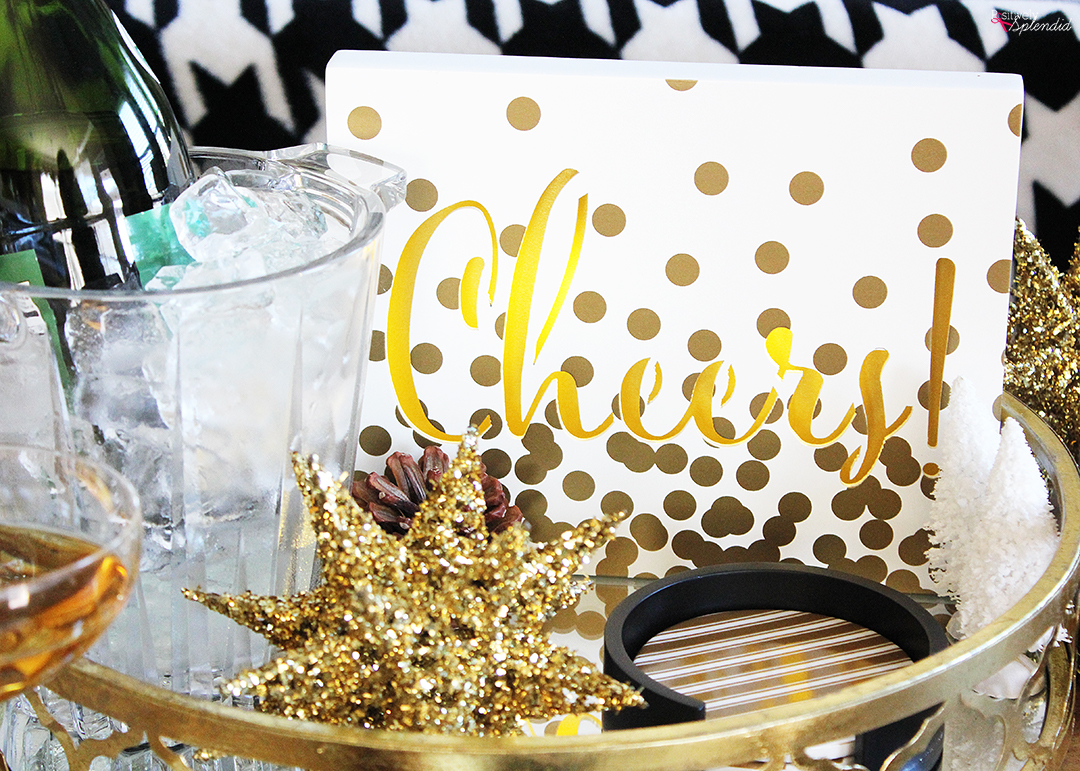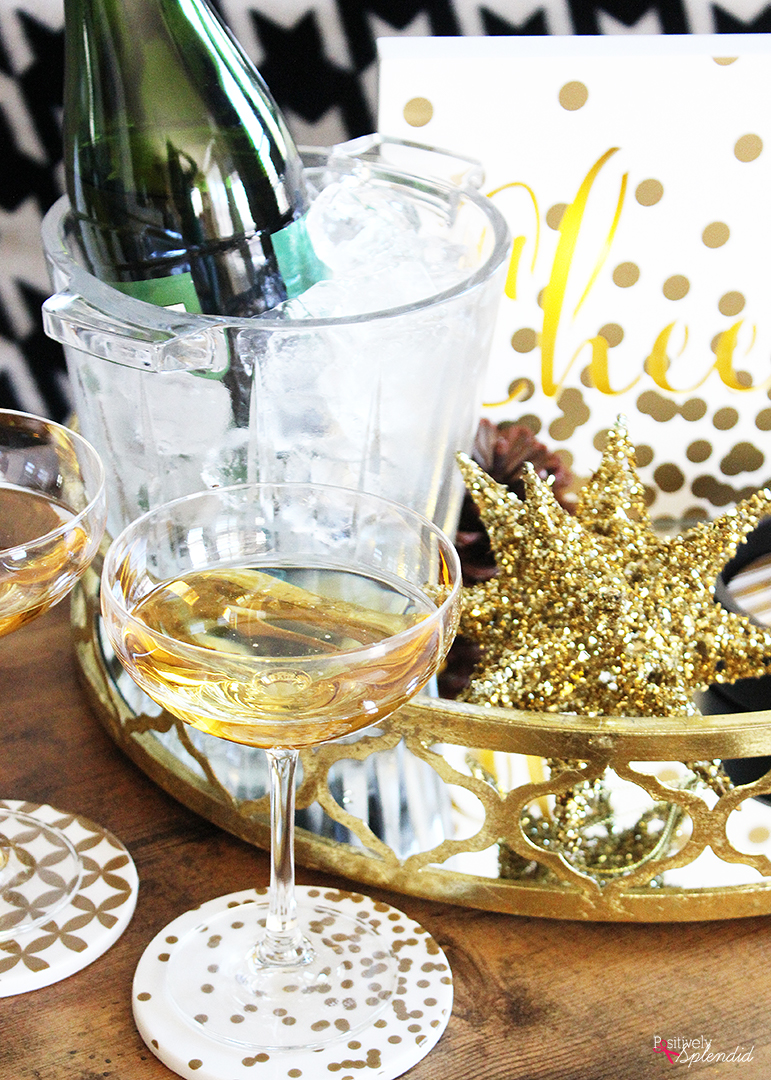 How to get a two holiday decorating looks…with the same decor!
Tip 1: Look for great foundational items
Items like trays, serving platters, cake stands and more are terrific starting points for displays for any number of seasons, so when investing in new decor items that can work the hardest for you in your holiday decorating, these are great places to start. This lovely gold quatrefoil serving tray is the foundation for both of my looks today, and I love that is can be both decorative and functional depending on the occasion.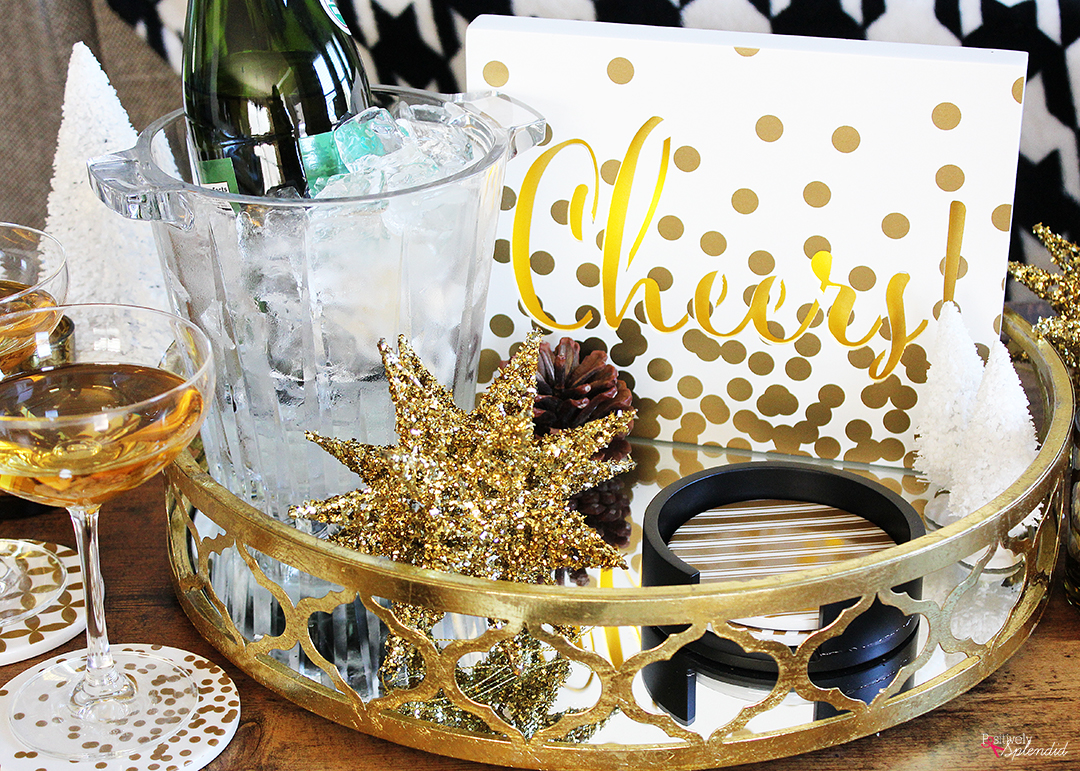 Tip 2: Invest in neutrals that can transition between seasons
When looking for items that you can use for more than one season, my best advice is to invest in items in neutral colors like metallics, blacks, whites and grays. These items will  be able to be used for a multitude or purposes without having to worry about clashing color schemes.
The gold tones of the items I used for each of my looks here, including the gold mirrored tray and the gold star ornaments, helped me to effortlessly rework the look to fit both a Christmas and a New Year's theme.
Tip 3: Add pops of color with flowers, foliage and other natural elements
Instead of opting to buy red and green decor items for my Christmas centerpiece, using the neutral gold tones gave me an opportunity to pull in an abundance of gorgeous crimson color by incorporating beautiful potted poinsettias. (Lowe's truly has the prettiest poinsettias I've seen anywhere, and they are so reasonably priced!) I love the way the vivid red pops against the gold. Around the holidays, adding a bit of seasonal color with fresh flowers and greenery is a great option that is easily swapped out later on.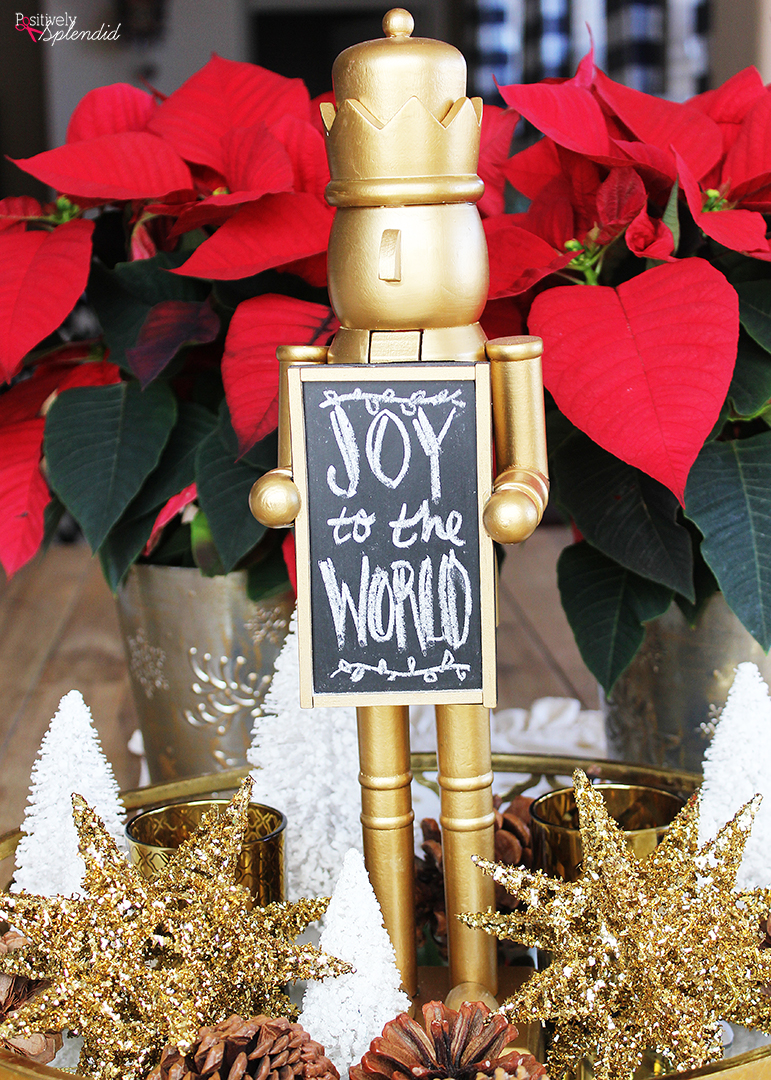 Tip 4: Shop your stash before buying more
Instead of purchasing items to round out a display, look for items you already have on hand in your home, or even possibly in your yard or garden. The white bottle brush trees used in both of my looks are some that I have had on hand for many years, and the pinecones are some I picked up a few seasons ago during a family hike. Using items like these for holiday decorating instead of acquiring more is economical and satisfying!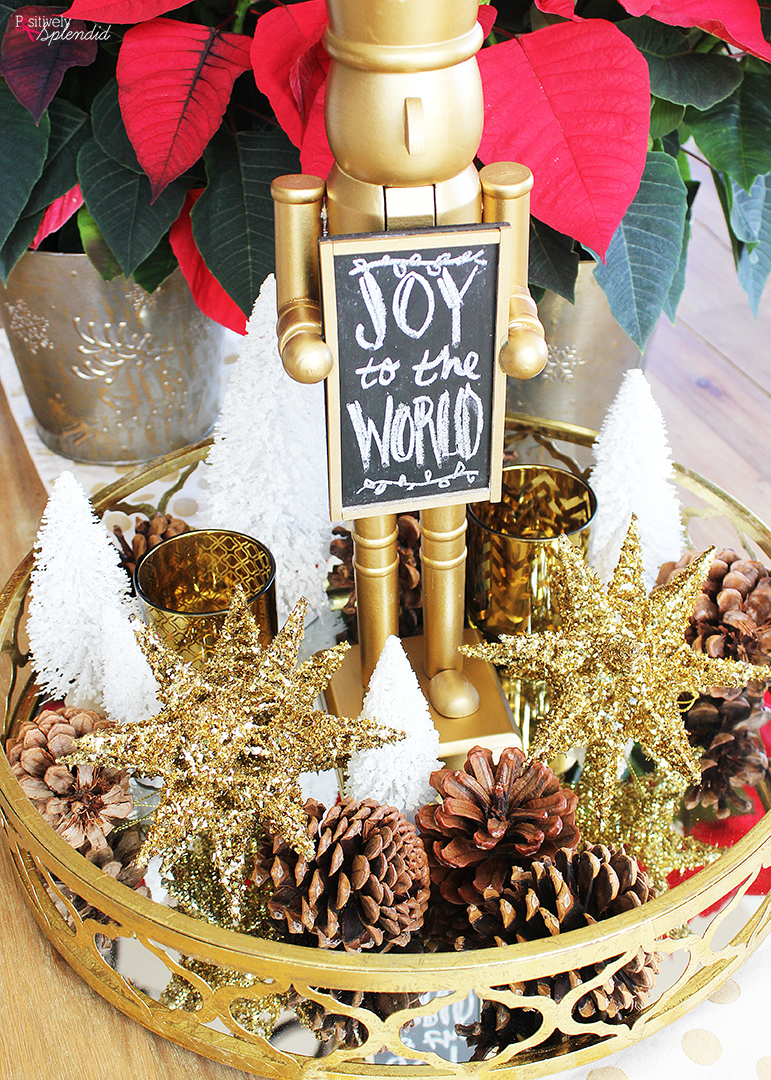 Shop these looks!
Wanting to create these looks in your own home? Clicking the numbers on the products in each of the photos below will take you directly to the product page at Lowes.com to make shopping a breeze!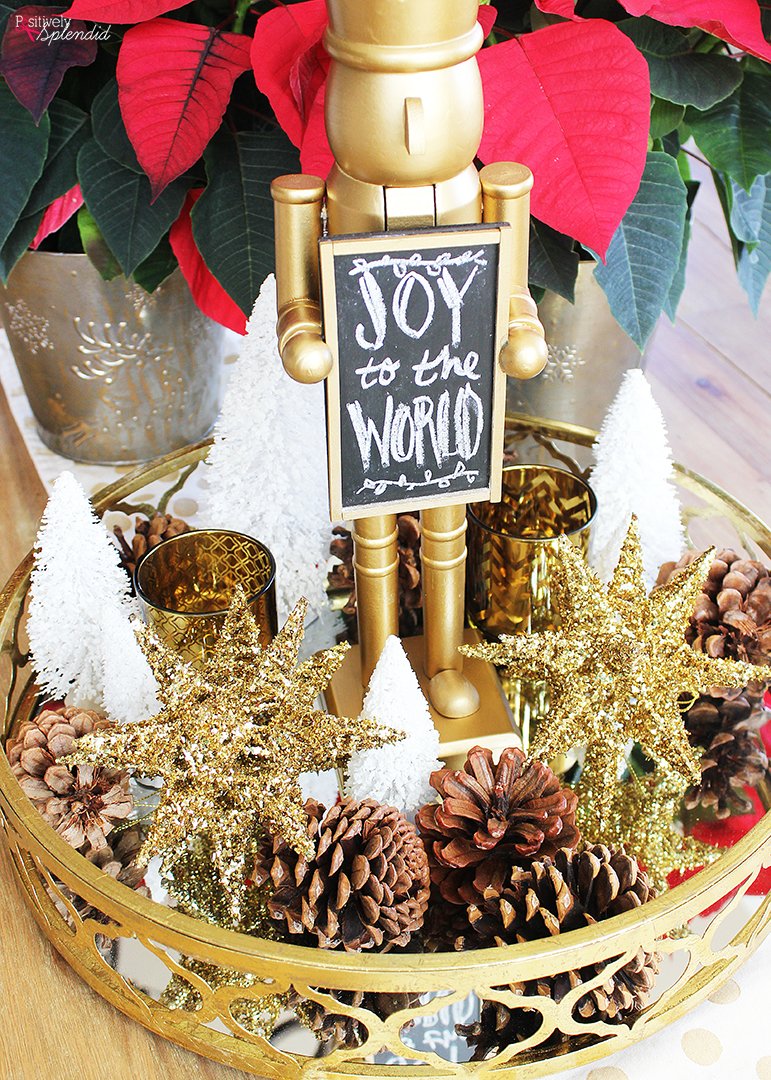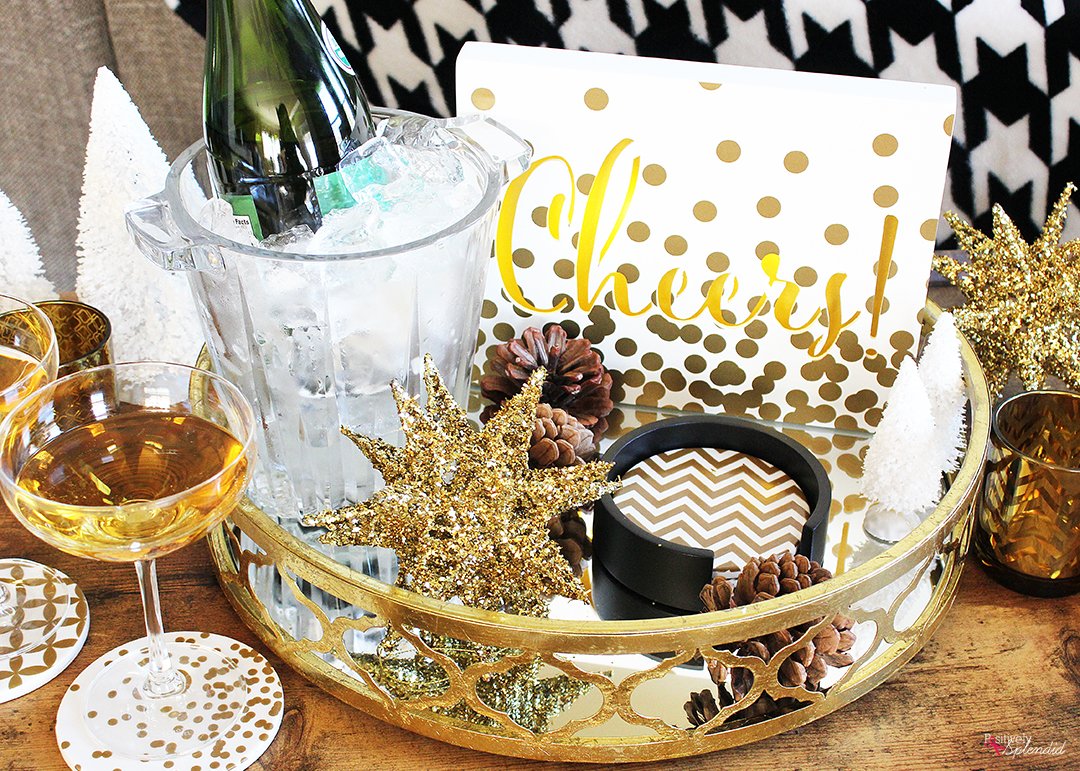 Having grown up in a home brimming with sewing notions and paintbrushes, Amy has a deep love for all things creative. On any given day, you'll find her knee-deep in her latest creative endeavor, with projects ranging from sewing and crafts to home decor and kid-friendly ideas. Amy believes that everyone, regardless of skill level or experience, possesses the ability to create something beautiful, and Positively Splendid was born of her passion for helping others harness their innate creative potential.