Each year, the advent of summer is accompanied by the arrival of some very unwelcome visitors: mosquitoes and the little pests we like to refer to in these parts as "no-see-'ums." I long ago lost faith in the efficacy of citronella candles in combating these pests during our time outdoors each evening, simply because they didn't seem to make any difference at all in keeping the insects at bay. After doing a bit of research, though, I discovered the reason the citronella candles sold today don't work is that the majority of them contain nary a drop of true-blue citronella essential oil. The scent is synthetically produced to smell like the real deal, but with none of the protecting characteristics. Isn't that sneaky?
Since we spend a great deal of time outdoors in the evenings each summer (the time at which mosquitoes are the most likely to be a nuisance), I am always on the lookout for natural insect-repelling solutions. When I discovered that most citronella candles sold in chain stores are a racket, I decided to try my hand at making my own! After doing a little research, I was happy to discover the process really is quite simple.
You'll need:
A few clean, dry glass jars (this is a great project to reuse jars that would otherwise be discarded!)
Painter's tape
Scissors
Frosted glass spray paint
Braided candle wick
Hot glue
Wooden dowels
Wooden clothes pins
Natural soy wax (I purchased mine at Hobby Lobby)
Double boiler*
Old crayons
Citronella essential oil (this is not the citronella-scented oil used to fill outdoor Tiki torches), found at natural food stores
Foam alpha or shape stickers (I highly recommend Thickers by American Crafts)
*I created my double boiler using a heavy 4-quart sauce pan and a smaller basting sauce pot with a pouring spout intended for holding sauce while basting items on the grill. I simply placed the smaller pan inside the larger, then filled the larger pan with enough water to come up the sides of the smaller pan by a couple of inches. I placed my double boiler over medium-high heat to bring the water to a boil before adjusting the heat to low to simmer. If you can find one, I highly recommend using a pan with a pouring spout as the vessel in which you melt your wax for ease of pouring your candles. If not, use a ladle to transfer the wax to your jars to make filling your candles easier and safer.


Additional Helpful Hints:
Do NOT use the citronella-scented oil used to refill outdoor Tiki torches! It contains no essential oil, and it is extremely flammable. 
If you're not in the market for any citronella candles, you can most certainly use this process to make some scented candles to spruce up your indoor decor. Have fun experimenting with other essential oils to create your own custom scents!
You can find coloring wax made specifically for dyeing your candles alongside the wax and wicks if you would prefer to use that instead of crayons.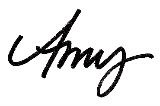 Please take a moment to stop in at these terrific places where I'll be sharing this project!
Tatertots and Jello

If you enjoyed this post, subscribe to Positively Splendid 
to receive updates, and join us on Facebook and Twitter!





Having grown up in a home brimming with sewing notions and paintbrushes, Amy has a deep love for all things creative. On any given day, you'll find her knee-deep in her latest creative endeavor, with projects ranging from sewing and crafts to home decor and kid-friendly ideas. Amy believes that everyone, regardless of skill level or experience, possesses the ability to create something beautiful, and Positively Splendid was born of her passion for helping others harness their innate creative potential.